Arrivals – boat holiday
Thank-you for booking with Fox Narrowboats. Please could you register before you arrive online.
Registration
Arrival/Return Time
Boat hire is ready from 2pm on the start date of your holiday. If you plan to arrive after 5pm please telephone us in advance so that we can arrange for staff to be available for your arrival. Your boat should be returned to our March base by 9am on the date of your departure.
To speed up your welcome and instruction please complete the registration form and post to our reception prior to your arrival.
Safety
We want yours to be a safe and happy holiday. If this is your first boating holiday we advise that you watch the "boaters code" video. You will be shown the film on your arrival at our base. A leaflet on good practice is enclosed with this letter for your information.
Safe and friendly boating guide
What to bring with you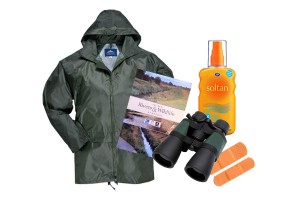 All our boats are well equipped, but there are a few things that will be useful to bring with you, waterproof clothing, wildlife books and binoculars if you have them. There is a basic first aid kit on board, but you may find it useful to bring items such as basic medicines, sun cream and plasters.
Groceries
We are unable to provide a shopping service however www.tesco.com and www.sainsburys.co.uk both deliver to the marina. If you are placing an online grocery order please can you add the Boat Name with the Fox Narrowboats Marina address and arrange a delivery slot between 12noon and 2pm. Your groceries will then be on board your boat in time for your arrival.
Travelling by Rail
The nearest railway station is in March itself and is approx. 2 miles from our base. If you require a taxi there is a taxi rank at the station. For those travelling from overseas we can arrange private hire collection from all UK airports.
Travelling by road
Google Maps
http://goo.gl/maps/kXs3m
What to see and do on holiday
Navigational guides are supplied on the boat. For further boat trip planning see our Places to Visit Section . You are reminded that there is a tidal crossing on the trip to Ely and the river Great Ouse, the tide times vary every day, you can obtain advanced locking times from the Denver Lock Tel. 01366 382340. Alternatively we can arrange crossing times for you upon your arrival in March.