Waterways – River Ouse Nene Middle Level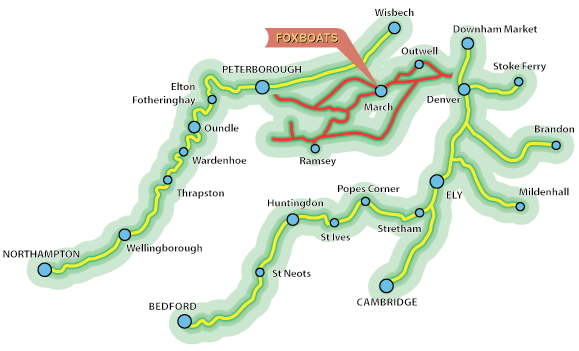 places to visit | navigation data
"A hidden gem"

Adam Henson (BBC's Countryfile) news
Fox Waterway Routes

Our route guide will talk you through the boating journey, show highlights on the waterways and places to visit. You will cruise through rivers, canals and open sections during your boat hire holiday.
1 March-Ely 2 Ely-Cambs 3 March-Peterborough 4 Peterborough-Fotheringhay
Places to Visit
See alot of the places to visit along the waterways. We have a web page for each place with photos and suggested restaurants and pubs, historic sights, places to visit and things to do. It extends from March to Northampton including Ramsey, Peterborough & Wisbech. In the other direction; March to Huntingdon with a focus on Ely and Cambridge.
Middle Level waterway
Fascinating interconnected waterway with rivers and canals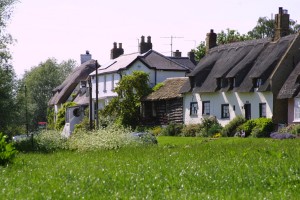 Fox Narrowboats is nestled in the centre of the Middle Level Waterways part of the Fenland waterways network. You will find the beautiful idyllic riverside villages of Upwell and Outwell. You can choose to head towards the River Nene and Peterborough or The River Ouse and Cambridge.
River Nene waterways
Peterborough to Northampton and beyond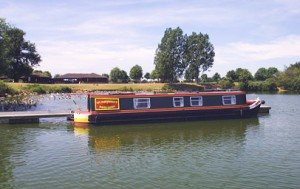 The River Nene is accessed from the Middle Level at Peterborough, an ancient city at the edge of the fens. Close by is the Peterborough's Ferry Meadows Park. Upstream from Peterborough the river has a number many interesting towns and villages on the way to Northampton. The Nene is linked to the Grand Union canal.
River Ouse waterways
Bedford to the Norfolk coast with access to Cambridge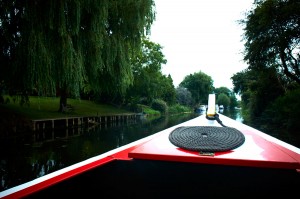 From Middle Level join the River Ouse near Denver. Heading towards Cambridge is the perfect route to go boating and take in the collection of places with English heritage. You can continue to Bedford or split off onto one of the Ouse's many tributaries
Archived full route illustrated map