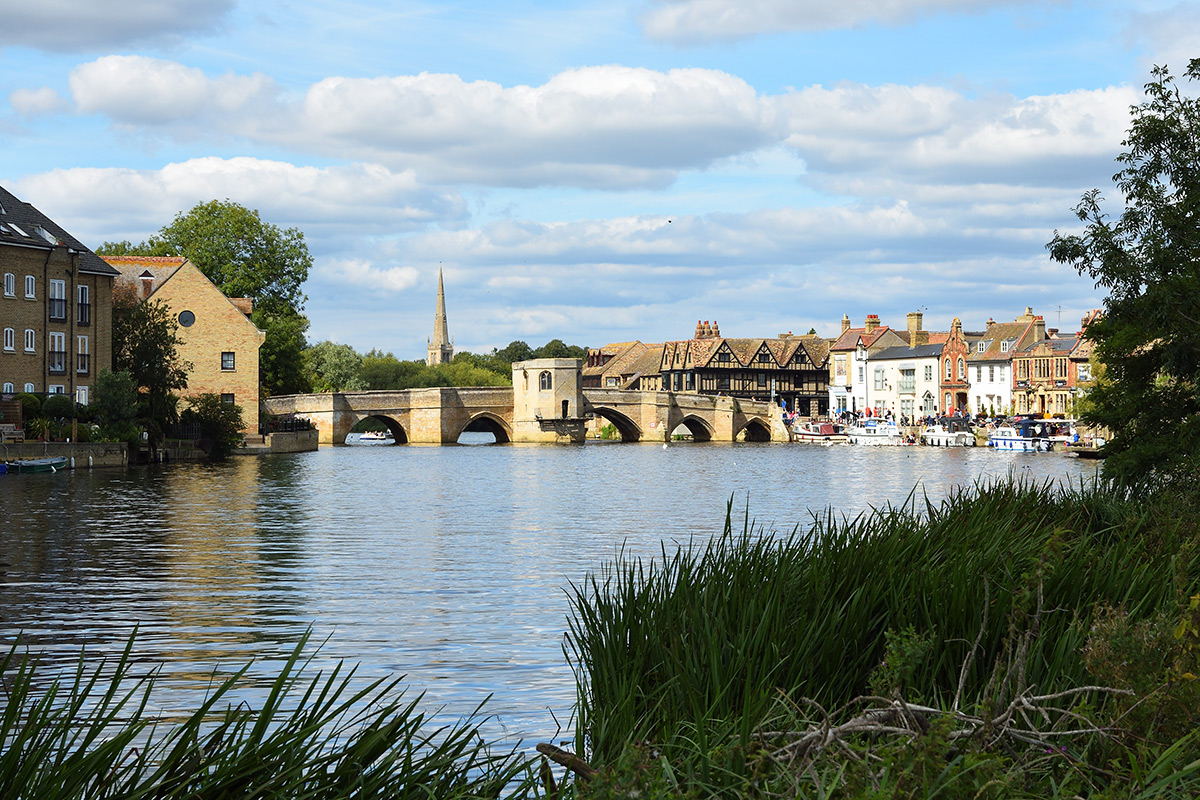 Do you love to escape into the tranquillity of nature?
Are you intrigued by ancient English traditions and heritage?
Want to explore the Fens at your leisure, on a narrowboat holiday?
#CelebrateTheFens Day 2022
Then Celebrate the Fens Day may give you some great ideas of where to visit this year.
Celebrate The Fens Day, will be returning on 18th June 2022 (for the whole weekend 17th-19th). There will be a mixture of actual and virtual events taking place, so whether you are here exploring the Fens by narrowboat, or comfy at home, you can still enjoy it!
The Fens are an area in the east of England that cover parts of Cambridgeshire, Norfolk, Lincolnshire and Suffolk.  (Fox Narrowboats are based in Cambridgeshire, in the heart of The Fens.) The Fenlands are known for their rich history, flat fertile farmlands, rare wildlife and unique traditions, festivals, myths and legends.
Karen created the website Fascinating Fens, and Celebrate the Fens Day "for the love of the Fens and to unite with others who might feel the same." She says, "The Fens are an essence of calmness and beauty, a tranquil place to escape the crazy pace of this world."
Karen's intention for this not-for-profit venture, is to bring people and communities together to explore and promote the Fens.
"The fens are unique, inspiring, mysterious, fascinating, beautiful, yet misunderstood…."
So, Celebrate the Fens Day is an idea that brings communities together, with events and activities that showcase the unique landscapes, towns, heritage, nature and beauty of the Fens. It promotes and explores the area through creativity, nature, wellbeing and accessibility.
Events already planned for 2022 include heritage open days, guided walks and tours, craft activities, exhibitions, nature trails, music, films, poetry, talks and competitions.
For example, on Friday 17th and Saturday 18th June you can visit 'Discover Downham' heritage centre in Downham Market, to see St. Winnolds horse fair video and exhibition, and download self-guided walking trails. Other displays include: Fen life, 'Bread or Blood' telling the story of the Downham riots, and Fen skating.
Downham Market is a charming market town, nicknamed the 'Gingerbread Town' due to the type of bricks used in some of its older buildings, as seen on the church and town hall. Downham used to hold the largest horse fair in Europe, and it still celebrates it with an annual parade.
On a narrowboat holiday you can cruise to Downham Market along the relief channel and moor on a 48 hour Environment Agency mooring. There is a variety of shops for stocking up with provisions, as well as a local market held on Fridays and Saturdays.
From Downham Market you can also take the short train journey to Kings Lynn. As part of Celebrate the Fens Day there will be a guided walk in Kings Lynn on 18th June, (which must be pre-booked). This tour combines a visit to St George's Guildhall – Britain's largest medieval guildhall and oldest working theatre – with a tour of the town from both banks of the River Great Ouse.
However, if you can't make it to the Fens in June, virtual events include Fen Folks Friday, Fen Poetry and Words, virtual tours and art activities.
The Fenland waterways have more than twice the navigational distance than the Norfolk Broads, so there is more choice of places to explore and more boating routes to take. Our hire boat base is in March town, where there are restaurants, pubs, a small museum and an unusual church to visit; St Wendreda. Like many Fenland towns, this market town was once an island surrounded by marshes. March lies on the banks of the old course of the navigable Nene, which is perfect for leisure boating and enjoying the stunning Fens scenery.
If reading about Celebrate the Fens Day has made you keen to visit the Fenlands, browse availability of our boating holidays here: Search narrowboat breaks.
To find out more about boating in the Fens you may like to follow us on Facebook or sign up to receive blog articles by email. (See 'Follow Blog' in the sidebar on the right.)