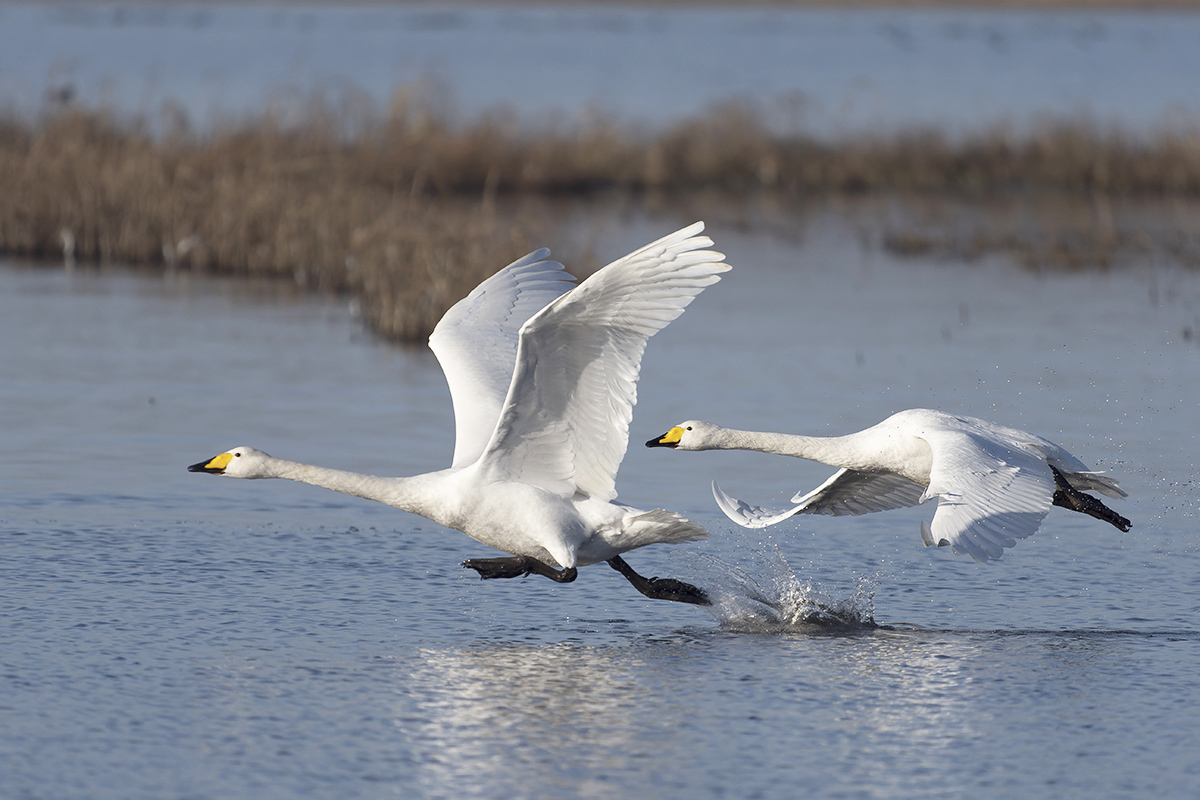 We're counting down the days now, until the hire boat season opens, and for the first time in two years our plans are working to schedule. Cape Fox has had her bottom coated and is now going to the paint shop for the finishing touches to be added. The Sparkle Oven Cleaning Company have just made the cookers on board all shiny, and we're ready for the 1st April!
Around here, the first signs of spring are the daffodils, primroses and chocolate eggs appearing everywhere, along with the sound of the first narrowboats chugging cheerfully down the river on a day trip or an Easter holiday. The waterways in spring are less crowded than in summertime, new waterfowl are born and the amateur photographer can take photos of all the tree blossoms. There is something very photogenic about the stunning skies of the Fenlands remote landscapes. You only need a smart phone to capture the sunset reflected in the water, or the local ducklings, cygnets and dragonflies. Don't forget to take pics of you and the gang steering the boat and working the locks, to show everyone back home.
If you're on a narrowboat holiday with us this Easter, spring is a great time to visit and discover the wonder of WWT Welney Wetland Centre. Not far from the River Great Ouse, it's a perfect place to start exploring the wetlands, get up close to the wildlife and make memories with your family. For peace of mind, reserve your tickets and pay in advance online. The best way to visit is to take a taxi from either Denver or Littleport to the centre. Fox Route 1 will take you on the River Ouse. You could also see Denver Sluice on this holiday. Without its complex engineering, tens of thousands of homes in Cambridgeshire and Norfolk would be flooded. Denver Sluice plays a key role in river navigation, conservation, water abstraction, agricultural and land drainage and fisheries.
Also near the River Great Ouse, RSPB Fen Drayton Lakes is a complex of lakes and traditional riverside meadows. Explore and see ducks, swans, geese, terns, a variety of dragonflies and maybe even otters. These lakes began life as a flooded sand and gravel quarry next to riverside meadows.
On a narrowboat holiday this spring you could head west from March crossing the Greenwich meridian line at Floods Ferry and on to Whittlesey, Stanground, Peterborough and the Nene valley. Alternatively, if you travel east to Upwell and Outwell, then cross the tide at Salters Lode and head on towards Littleport and Ely and Cambridge you'll visit pretty villages and ancient cities. Imagine starting your day with a coffee and a hot cross bun in the sunshine on the deck of your canal boat. Then try shopping for Easter chocolate in Peterborough, Ely, Cambridge or smaller picturesque market towns that you can visit by boat.
Alternatively, with Easter just around the corner why not treat the family to a day hire voucher?  You can then choose when to take a trip afloat. Call 01354652770 for a voucher or book a day out online.
Our well-equipped, comfortable boats are the best way to discover the waterways around the Cambridgeshire Fens. To get more tips and advice about travelling these navigations sign up now to receive regular articles by email (See 'Follow Blog' to the right of this article.)
Image Credit: Welney Wetlands Centre 2022 – Deposit Photos MikeLane45