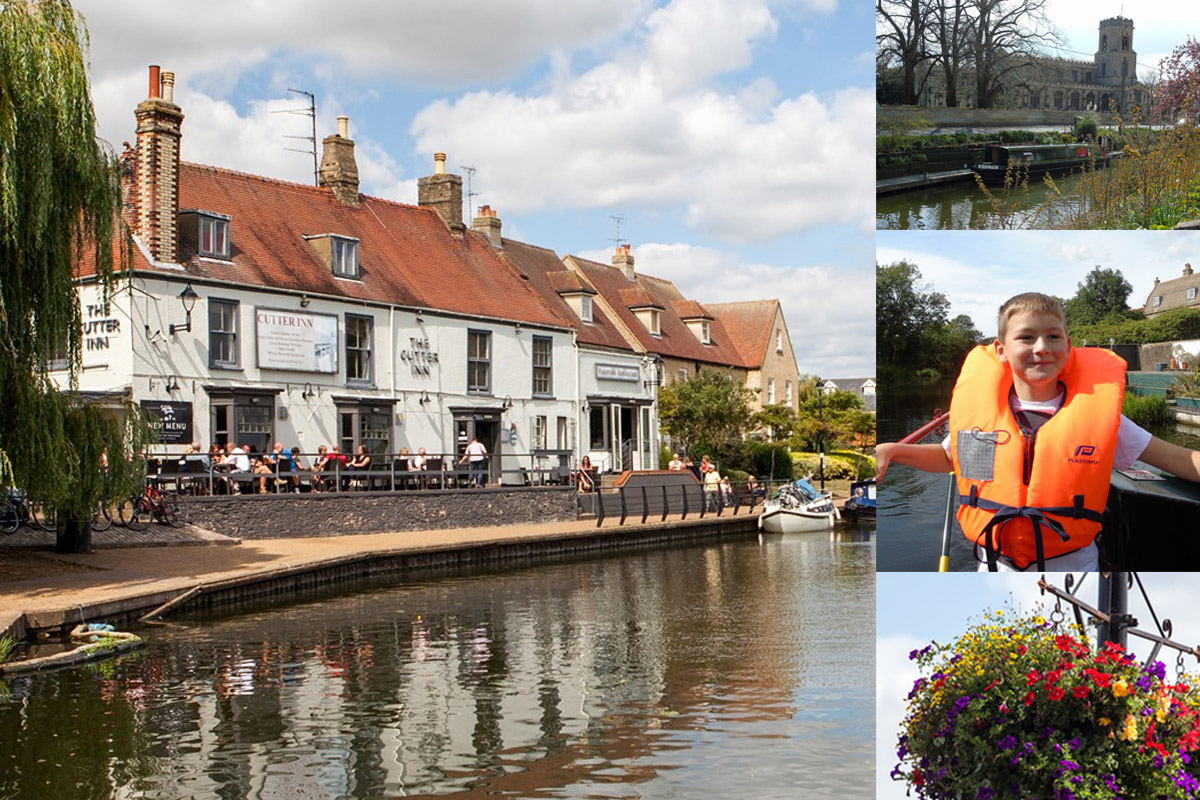 Are you a fan of churches or chocolate?
Bunnies or spring flowers?
And narrowboat holidays?
As springtime approaches let Easter inspire your holiday plans by planning a canal boat route that includes chocolates, churches and newborn spring animals and waterfowl. Here are four reasons why Easter is a great time to book a holiday.
Churches
For stunning and ancient architecture you will be spoilt for choice on a Fox narrowboat trip. As well as Peterborough Cathedral, Ely Cathedral and the churches and colleges of Cambridge, there is also the unusual church at Fotheringhay on the River Nene. Views of this village are dominated by a perpendicular style church, dating in parts to the 15th Century. This was the site of Fotheringhay Castle where Richard III was born, and Mary, Queen of Scots, was tried and beheaded.
In our article Four Churches to Visit When it's not Even Christmas we highlighted a few impressive churches that you would see when cruising from March to Cambridge. However, if you take the opposite direction when travelling from our March marina, you will eventually come across Wadenhoe Church, before being able to visit Peterborough Cathedral. Read: The Forgotten Churches You Should Visit by Boat
Chocolate Shops
A narrowboat cruise through the quaint villages and market towns of England is a lovely way to visit some charming independent shops. It doesn't have to be Easter to enjoy a visit to a handmade chocolate shop. All of our boats have WiFi so you can locate your nearest chocolate shop on your chosen cruising route as you travel the waterways.
For example, Cherry Hill Chocolates is set in one of Ely Cathedral's very own buildings, which fronts the High Street. The atmosphere and setting add to the charm of the freshly handmade chocolates on offer. They also sell ice cream within this beautiful 14th-century vaulted building. There is lots to see in Ely if you moor here during your holiday.
Spring Lambs, Fluffy Chicks, and Cuddly Bunnies
On a narrowboat holiday in East Anglia you may see sheep and cattle grazing in the fields, or ducks, ducklings, geese, goslings, swans and cygnets passing you by. But if you want to actually handle and feed the animals, you could visit a child friendly farm.
Sacrewell Farm is near Wansford, on The River Nene; Foxboat Route 4. Here in 550 acres of outdoor spaces there are animals to meet, as well as a recently restored 18th century watermill and a mini maze to explore. Highlights include horses, pigs, sheep, alpacas, goats, chickens and Jess the farm cat.
Church Farm can be found in Stow Bardolph, 15 miles north of Ely. Here children and grown-ups will be able to make friends with a whole range of 'tame animals' and their young. Animals at the farm include horses, sheep, goats, pigs, donkeys, poultry, guinea pigs, and cuddly bunnies. There's also an adventure playground, or you could even try pig racing. Church Farm, can be visited as part of your narrowboat holiday if you cruise the River Ouse and moor at Downham Market You would be wise to take a taxi ride
(Check up to date information and opening times before travelling to any farm or tourist attraction during the current covid restrictions.)
Spring Flowers
Spring is a beautiful time to visit the Fenland waterways, with blossom on the trees, and primroses and daffodils to discover as you travel. If you are new to narrowboating it's a wonderful way to travel in comfort while getting up close and personal with the wonders of nature. Boat handling training is provided at the start of your trip. Check availability now and plan your staycation for this spring or summer.
The end of the first lockdown last March saw holidaymakers desperate to get away on holiday, but with travel restrictions in place, it was easier to book a staycation than an overseas trip. So staycations are again anticipated to be popular this year, and early booking is advisable.
Read the full details of our Coronavirus guarantee.
To be notified with new holiday information as it changes, sign up for updates from this blog. (We never share or sell email addresses – your details are safe with us.) Just look for 'Follow Blog' in the sidebar on the right and we'll send you stories, tips and advice about narrowboating around the Fens in 2021.