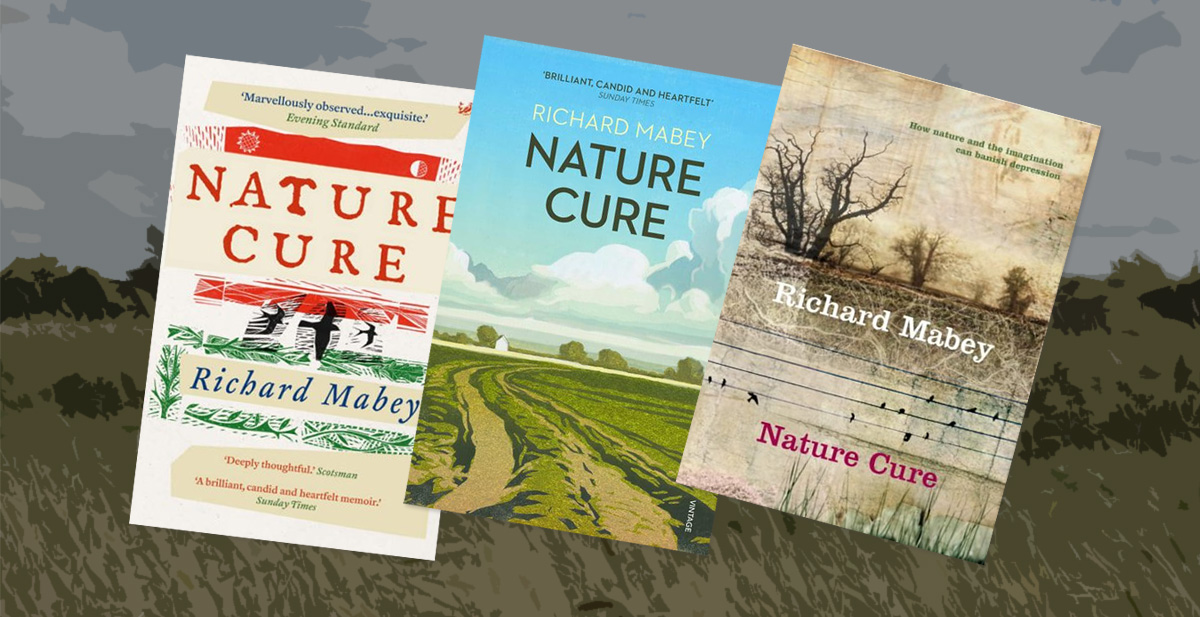 Can exploring a new rural landscape rescue you from a mental health crisis?
Maybe.
Richard Mabey's book 'Nature Cure', describes his recovery from severe depression through walking, watching and writing about the Eastern region's beautiful landscapes. Richard Mabey is a naturalist and award-winning author and journalist. He won wide acclaim on the publication of 'Food for Free' back in 1972. This was the definitive illustrated guide for aspiring foragers, listing dozens of edible plants and recipes.
If you want to restore your mental health and lift your low mood by walking in nature, we suggest taking a narrowboat journey to Wicken Fen nature reserve this year.
There you will find "Mother…" an art installation by Studio Morison, which can be found on the adventurers trail in the nature reserve. It is inspired by the restorative qualities of the beautiful fen landscape as described in Mabey's book 'Nature Cure', and childhood memories of visiting the Fens and the Wash. It is a sculptural structure, and also a pavilion, that you can sit inside, and contemplate nature.
If you love to be lost in the landscape, but still keep all home comforts close at hand a Fenland narrowboat break could be just what you are looking for. Fenland, also known as the Fens, is an area of low-lying land in eastern England, with a fascinating number of navigable waterways to explore. As well as stunning countryside a Fenland holiday can included visits to charming villages, bustling market towns, the historic Ely Cathedral, and the famous Cambridge University colleges.
While we do expect to be busy this summer, our local waterways are always less crowded than the Norfolk Broads. So you will find plenty of peace and solitude under our vast Fenland skies. One of our best kept local secrets is the Wicken Fen Nature Reserve.
A fen is a type of wetland, similar to a marsh, swamp or bog. At the National Trust's Wicken Fen, you can moor up at the end of Wicken Lode, see how the Fens used to look before they were drained, and visit the last working wind pump. There's also a traditional Fenman's cottage and a chance to explore the natural history of the area with nature walks.
Wicken Fen is a 12 hour cruise from our hire boat base in March, but you may want to take it slow, over a few days, and visit other places along the way. From our marina you will travel along the Old River Nene through the picturesque village of Outwell, to Salter's Lode Junction. The River Great Ouse will take you south to the River Cam, and Wicken Lode will take you to Wicken Fen. The term "Lode" is an old English word meaning way or course. (Our suggestion for visiting Wicken Fen would be a holiday of a week or longer as time needs allowing for the tide crossing at Salters Lode.)
Wicken Lode turns off Reach Lode, and crosses Wicken Sedge Fen, running for nearly 1.5 miles to just short of the village of Wicken. There is a right of public navigation as far as its junction with Monk's Lode.
Wicken Fen is one of the oldest nature reserves in England, as the National Trust bought their first part of it in 1899. The wetland is maintained by a drainage windmill pump and The National Trust Warden's office includes a display which tells the history of the Fen and how it has been managed.
There are nature trails, boardwalks and a cycle route to explore the wet grassland, reed beds and scrub woodland. Visitors love the big skies, outdoor spaces, nature and wildlife. There are picnic tables in the car park and beside the boat house near the Visitor Centre. Dogs on leads are welcome on routes in the wider reserve. At the time of writing the café is temporarily closed, but you can keep up to date with any changes in current guidelines at The National Trust Website.
If you want to give your mental health a boost by wandering free under Fenland skies, and treading in the footsteps of famous forager Richard Mabey, then check availability now to book yourself a self-catering narrowboat staycation this summer. Wicken Fen is a real favourite for boaters travelling East from our base onto the river Great Ouse and its tributaries.
We want to offer you peace of mind, so Fox Narrowboats have a flexible booking policy for your protection. Read the full details of our Coronavirus guarantee. Also, if you book and pay in full for your 2021 holiday by 31st March you will beat the 15% VAT price increase.
To be notified with new holiday information as it changes, sign up for updates from this blog. (We never share or sell email addresses – your details are safe with us.) Just look for 'Follow Blog' in the sidebar on the right and we'll send you stories, tips and advice about narrowboating around the Fens in 2021.
Image: Wiki CC Paul Tuli Wicken Fen