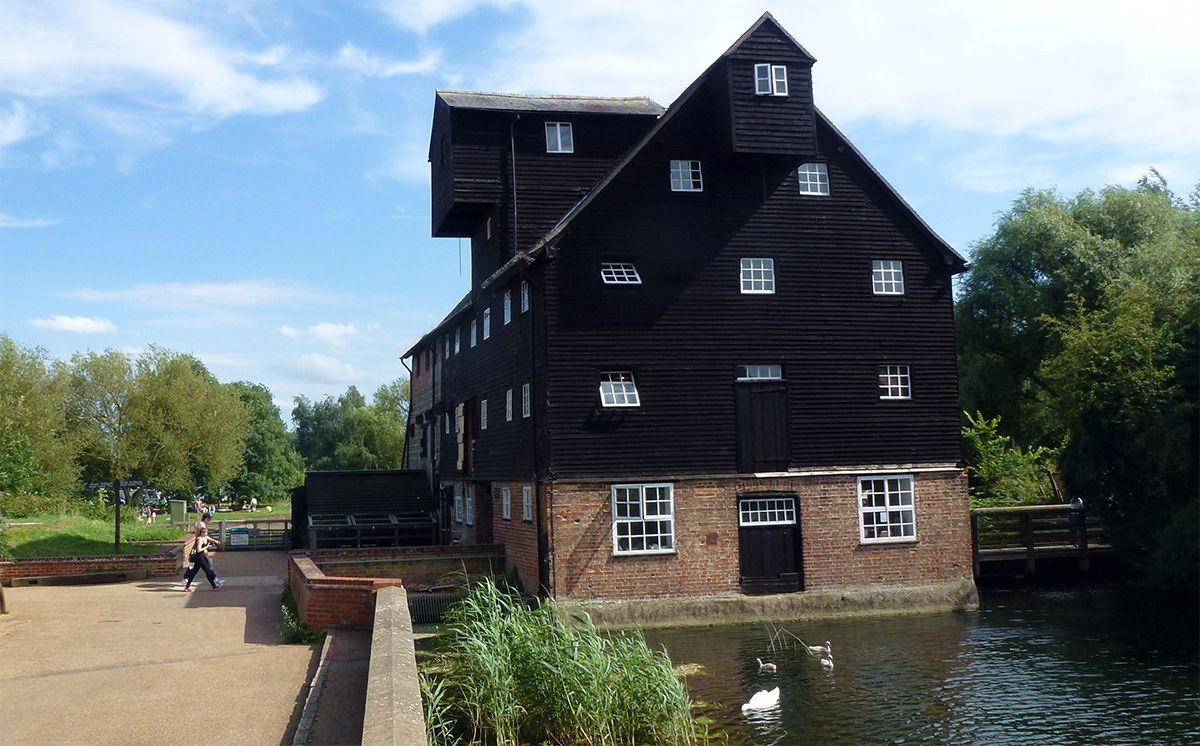 What are you like at sticking to New Year's resolutions? Does goal setting make you feel disheartened? Does the thought of optimistic pledges and promises just make you groan?
#houghtonmill #wickenfen #strethamengine #fenswildlife #nenevalleyrailway
A more cheerful way to start the year is by creating a 'bucket list' of fun things to do.
A bucket list is traditionally a list of things to do before you kick the proverbial bucket, but after enduring two years of coronavirus restrictions, we thought that now is a good time to plan a few things to look forward to. Here are our best suggestions for fun things you can do while narrowboating in the Fens.
Learn to work a lock and steer a boat. Locks are easy to operate and at Fox Narrowboats we have qualified instructors that will give you full training during the boat handover. If you're wondering if it's difficult to learn the ropes read: What's it Like to Actually Steer a Narrowboat?
Visit 'Mother', a thatched structure at Wicken Fen by Studio Morison. The nature reserve here is a favourite with our customers. This art installation is inspired by the restorative qualities of the beautiful fen landscape as described in Richard Mabey's book 'Nature Cure'. It is a sculptural structure, and also a pavilion, that you can sit inside, and contemplate nature. Read: How to Get Top Author's 'Nature Cure' on a Narrowboat Holiday
Visit Houghton Mill, a National Trust property on the River Great Ouse. Centred on an island on the Great Ouse at Houghton, stands Houghton Mill a large timber-built watermill with operational machinery. The Mill is open to the public at weekends, and flour is still milled and sold to visitors.
Visit Stretham Engine, five miles south of Ely on the Old West River. It is the sole surviving operational steam engine in the Black Fen. It was installed in 1831, replacing four wind pumps. The engine has limited opening times in the summer months. This steam-powered pumping station was used to drain the Fens in the 19th and early 20th centuries. https://strethamoldengine.org.uk
Spot wildlife, like the great crested grebe and the occasional kingfisher. On a riverside walk, or in our local nature reserves, you may see dragonflies, damselflies, otters or water voles. Read: 3 Ways to See More Fenland Wildlife
Try punting on 'The Backs' in Cambridge. The River Cam navigation for powered craft ends at Jesus Green Lock, but above the lock Scudamore's offer a wide range of tour and self-hire punting options. Punting is a traditional Cambridge pastime; see famous landmarks like the Bridge of Sighs, while floating down the river. Read: Three Amazing Things to Do in Cambridge
The Nene Valley Railway can be visited from the Environment Agency moorings at Wansford Station. From here you can take a trip aboard a heritage steam or diesel train. This can be planned as part of a narrowboat cruise towards Peterborough. Read: The Canal Boat Holiday That Train Enthusiasts Will Love.
Treat yourself to a meal at a riverside pub. The Swan on the River at Littleport may be recognised as the finishing point for the 2021 Oxford Cambridge boat race. Read: Three Waterside Pubs to Visit.
Cruise over an aqueduct. Mullicourt aqueduct carries Well Creek over the Middle Level main drain.
Take a photo of St Ives Bridge; a 15th century bridge crossing the River Great Ouse in St Ives. It is one of only four bridges in England to incorporate a chapel. Other photo opportunities on the waterways include wide skies at sunsets and sunrise with silhouettes of wind farms against the horizon.
And finally, moor up in the middle of nowhere, such as a quiet mooring at Benwick on the Middle Level navigation, (this village is a hidden gem). Read: Six Stunning Moorings on the Middle Level.
Plan Ahead
The New Year can often put us in the mood for planning ahead, so why not give yourself something to look forward to and organise this year's narrowboat holiday? Booking in advance can mean better availability, and with Fox Narrowboats you're more likely to get the boat of your choice. It's also easier to get time off work on your intended dates if you plan well ahead.
What's on your narrowboating New Year's Bucket List? Let us know on Facebook.
You may also like: How to Cruise Your Way into Fitness this New Year
No time to plan your holiday right now? We get that. Instead, subscribe to our blog in the right sidebar; look for 'Follow Blog'. We'll send you two articles a month full of narrowboat holiday ideas in the Fens. (We don't send spam or salesy type stuff – just interesting articles about boats and waterways!)
Image credit: Houghton Mill by Cmglee, CC BY-SA 3.0 via Wikimedia Commons