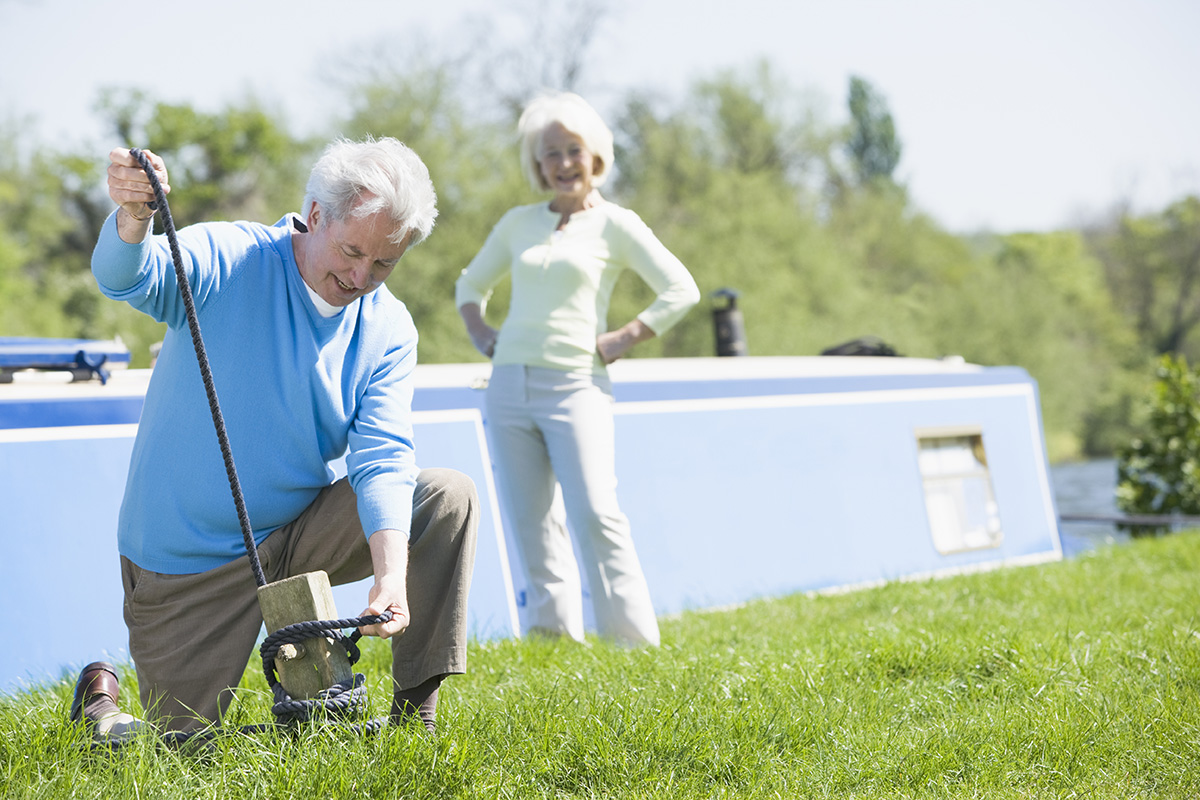 Are you now setting goals for the year ahead?
Are you feeling really motivated to focus on your health?
Do you want to use this New Year to get back in shape?
Some time spent on the Fenland waterways could be just what you are looking for!
If you have ever begun a January exercise program, only to lose interest in it by February then you will know how important it is to choose an exercise that you enjoy. Combining your fitness practice with something you really like may dramatically increase your chances for long term success.
At the start of the year many people make new resolutions to begin a fitness practice, but only a few people will manage to maintain these new healthy habits. The secret is to develop an action plan, and make that plan fun.
You may want to check with your doctor that you are healthy enough to start a new exercise regime. Secondly, try to enlist some encouragement and support from your friends and family. Mental motivation is essential for those times when you may become discouraged, so think about the 'why' of what you are doing. Then check out these tips for getting active beside the waterways.
1) Walking.
If you live near a canal this can often be an oasis of relative tranquillity in a city. Try including a canal-side walk into your regular routine. On a canal boat holiday you can choose to walk alongside the boat while your crew member steers, and just jump back on board when you're ready for a rest! Or take a longer, nature ramble when the boat is moored up. Pack a picnic and go off discovering the Fenland countryside. Like any other cardiovascular exercise, brisk walking boosts endorphins, which can reduce stress hormones, alleviate mild depression, improve mood and increase self-esteem. There are some lovely walks around the village of Wadenhoe. (See 5 Ways This Unknown Village Can Soothe Your Soul.)
2) Jogging on the Towpath.
If you feel like picking up the pace a bit the towpath can be a scenic running track, usually far from any noisy traffic sounds. The advantage of running on a towpath, or beside any man-made navigation, is that they are usually flat ground. You may know that the Fenlands are famously flat, so there will be no running up hills if you are exercising on your narrowboat holiday with us!
If there are a lot of locks on your journey you may find yourself ahead of your crewmates on board the boat and you may like to prepare the next lock for their approach.
3) Work the Locks.
To fill or empty a lock you will need to wind paddles with a device called a windlass, (included with the boat) and this can require some strength if the mechanism is stiff. First the boat must be temporarily moored up, by pulling in the ropes, and then you need to open and close the lock gates by pushing the balance beams. So there are plenty of opportunities to get active and burn calories at a lock. Let your crew mates know though, that there should be no running at a lock, because there is a danger of falling in, and they can be very deep.
Before hiring one of our boats you will be fully trained in how to steer it, and operate the locks, by one of our RYA qualified instructors. Why not join us for a day boat hire to increase your confidence, and get active for a day?
4) Mooring Up.
At the end of any journey offer to help moor up and you will find yourself hauling the boat towards the bank with a rope. If you are using mooring pins they may need to be banged into the river bank with a mallet, and this can also be quite a strenuous activity too. After an hour or two of walking, jogging, working the locks, mooring up and enjoying the scenery, you may find your heart to be pumping and your endorphins truly boosted.  It may even feel more like fun than exercise!
5) Rest and Recuperation
Of course a narrowboat holiday is not all about the cardiovascular exercise and stimulating workout. Moor up near any town or village to enjoy a well-earned rest in a riverside pub, or a cuppa in a country tea room. You deserve it!
If you're looking for an unusual way to maintain your fitness this year, do consider booking a hire boat holiday or a day trip with us. We're currently taking bookings for this year's season. Will you join us on an adventure?
If you enjoyed this article about cruising your way into fitness, subscribe to our blog in the right sidebar; look for 'Follow Blog'. (We don't send spam or salesy type stuff – just interesting articles about boats and waterways!)
You may also like: 5 Family Goals You Can Achieve on a Narrowboat Holiday
You may also like: How Narrowboats Can Help You to Keep Your New Year's Resolutions
You may also like: Why January is the Best Time to Book Your Hire Boat Holiday