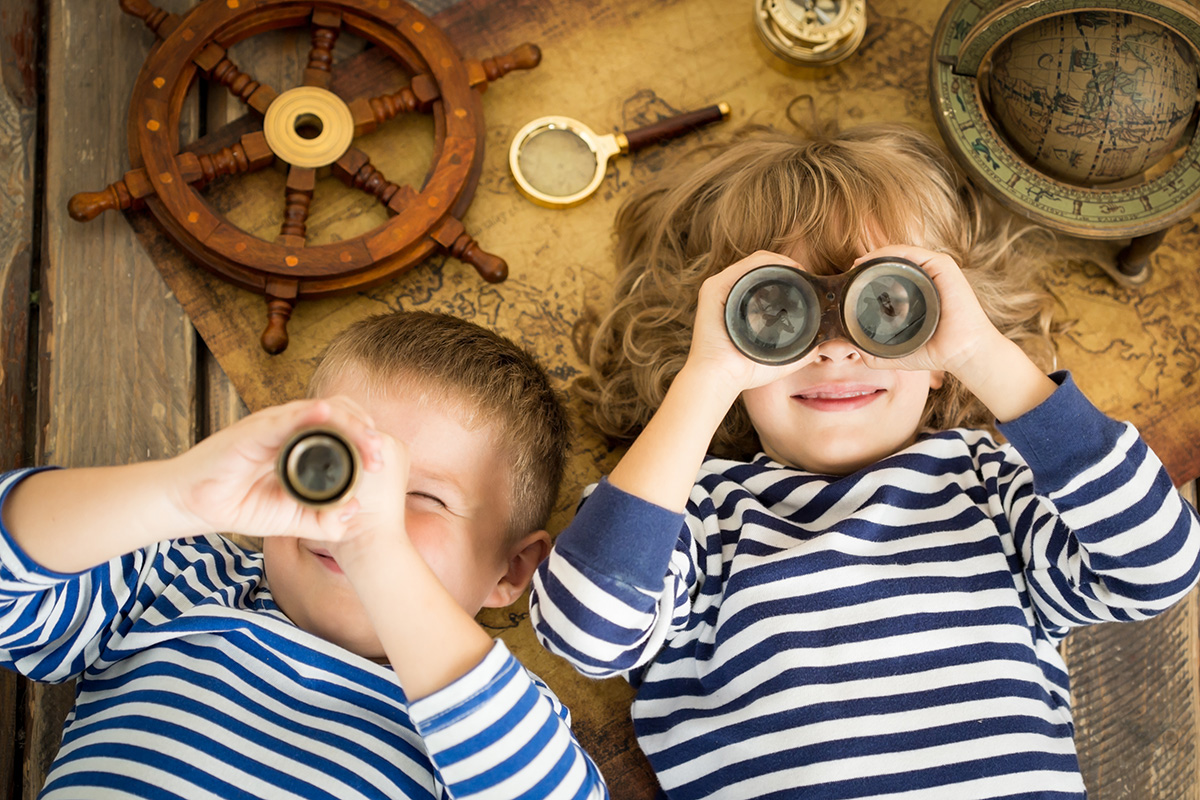 New Year's Resolutions are so often about what you want to achieve personally; paying attention to health and fitness goals, and career aspirations. But have you thought about setting goals as a family this year, and promising yourselves to spend more quality time together?
If you're thinking of taking a narrowboat holiday in 2017, take a look at these five simple ways to bring your family closer together.
Going on a narrowboat holiday is always a welcome break; taking time out from the stresses of everyday life makes it an ideal space in which to focus on quality time as a family. The tranquillity and simplicity of the waterways can very quickly create a different mind-set, for all ages. Here are five challenges you can use to take your family from frazzled to chilled – at a lazy three miles per hour!
1) Act Like Kids
If you can't beat 'em – join 'em! When you're on holiday, any passers-by are complete strangers so don't let anyone in the family worry about being judged or embarrassed. Encourage grown-ups and bigger kids to let loose and enjoy silly, fun activities. Get a few cheap props together and dress as pirates, buy matching touristy sunhats, try to eat an ice cream cone all in one bite, or invent some other crazy, family challenge or competition. Take along that board game from home that you never seem to have time for.
2) Do a Digital Detox
Before your family begin to panic at the suggestion of a digital detox, this doesn't have to mean complete abstinence from gadgets. But you might point out that being on a narrowboat is the perfect excuse to log off and shut down. Reassure your family that our boats do have WiFi, TV, in-car chargers and 240v power supplies! But you could be brave and go off exploring ashore without mobile phones. Do take wonderful holiday photos, but don't upload them until you get home. Resist the urge to check in on social media, and focus on creating special memories together instead.
3) Get Active
Although narrowboating is a leisurely holiday there are also many opportunities to get active. Towpath walking and working the locks are fun ways to enjoy the countryside. If you want to bring a bicycle most of our boats offer a cycle rack to carry two bikes. Older children love to drive the boats, (under supervision). If you have active children try the river Nene with plenty of locks and open countryside.
4) Don't Expect Total Bliss!
Holiday brochures, Instagram and Facebook photos of other families enjoying idyllic holidays may set you up to expect perfection. Accept that the happy times will be accompanied with occasional squabbles and sulks, over what to see and what to do. To increase the holiday feel-good factor take a little time out of each day to show your appreciation for one another. Perhaps set aside some time on the back deck after dinner, when the sun is going down, to take it in turns saying something positive to one another. You can also get each member of the family to say what they most enjoyed about the day, or one thing they are grateful for. You'll be building bonds and good feelings that will stay with each other long after you've returned back home.
5) Have a Private Boat Party
You don't have to eat out every night when your holiday home is such a novelty. Grab a load of easy-cook party food from a supermarket and have a fun night in, on board. Get the kids to choose what they want to have included in the meal, and make sure you all get to eat and drink things you might not be "allowed" to at home. Treat yourselves – maybe even use paper plates! Make the most of spending time together in your own little narrowboat home.
If one of your New Year's goals is to book in some quality time to spend with your family in 2017 check availability here, and tick that one off your list of resolutions today!