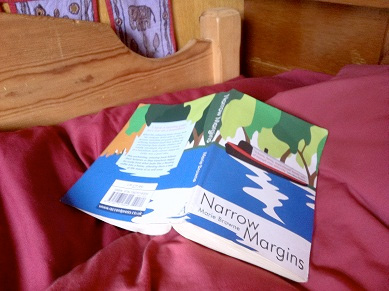 Whether you're planning your first narrowboat holiday or are a seasoned canal boater, real life stories of families on board are a wonderful snapshot of the joys and challenges of boating life. I lived aboard for 13 years; six of those were with children. At that time I was keen to search out stories of other parents who had chosen a family life on the canals, and see how their world compared with mine. When I discovered Marie Browne I immediately found very accurate descriptions of the adventure that is a life afloat.
Narrow Margins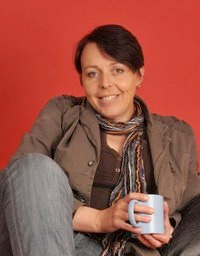 When unfortunate circumstances forced her family to downsize their home, author Marie Browne and her husband Geoff opted for narrowboat life. Their budget just about stretched to a ramshackle, 70ft ex-hotel boat called 'Happy Go Lucky'. This funny, heart-warming memoir follows the couple, plus their children and dog on their journey from Braunston, where they bought the boat, to Cambridge, where they had booked a residential mooring. After leaving the Grand Union Canal their journey took them down the River Nene, through the Middle Level navigations and on to the River Ouse, before arriving on The River Cam. This means that you get wonderful descriptions of many of the routes covered by Fox Narrowboats, accompanied by witty, descriptions of a family "learning the ropes" of narrowboating for the first time. The boat also requires extensive refurbishment to turn it into a comfortable home, which the family undertake while living aboard.
Here are three things we can learn from Marie Browne's 'Narrow Margins'.
1) We need less "stuff" than we think
Marie's family downsized from a nice house with a comfortable lifestyle, to a 70ft narrowboat. At the beginning of the book they had to do a major "life laundry", throwing non-essential items into a skip and vastly reducing Marie's much-loved collection of shoes. But by the end of the book they have fallen in love with their minimalist lifestyle afloat.
2) How to Slow Down
Near the beginning of their journey, Marie and her mum sat on the bank with a picnic. "It was strange, I had absolutely nothing to do and I couldn't remember when I had last talked to her without having to clock-watch or be disturbed by phones ringing. We spent a happy afternoon under a tree, just chatting."
3) Anyone Can Learn to Work Locks
"We approached the first lock slowly and with a certain amount of trepidation, but the training kicked in and absolutely nothing went wrong."
If you've already been on a narrowboat holiday this book may be a lovely reminder of your first ever journey afloat. Despite the challenges Marie faces on board, the book still communicates the tranquil beauty and wonder of life afloat, providing an insight into a slower lifestyle of chatting on the towpath and watching the world go by.
Marie Browne has since written three more memoirs about narrowboat life; Narrow Escape, Narrow Minds and Narrow Focus.
If you'd like to make a narrow escape from clock-watching and ringing phones check availability now, for your next narrowboat holiday. If you enjoy reading about life on the canals sign up for updates from this blog. (We never share or sell email addresses – your details are safe with us.) Just look for 'Follow Blog' in the sidebar on the right and we'll send you stories, tips and advice about narrowboating around the Fens.