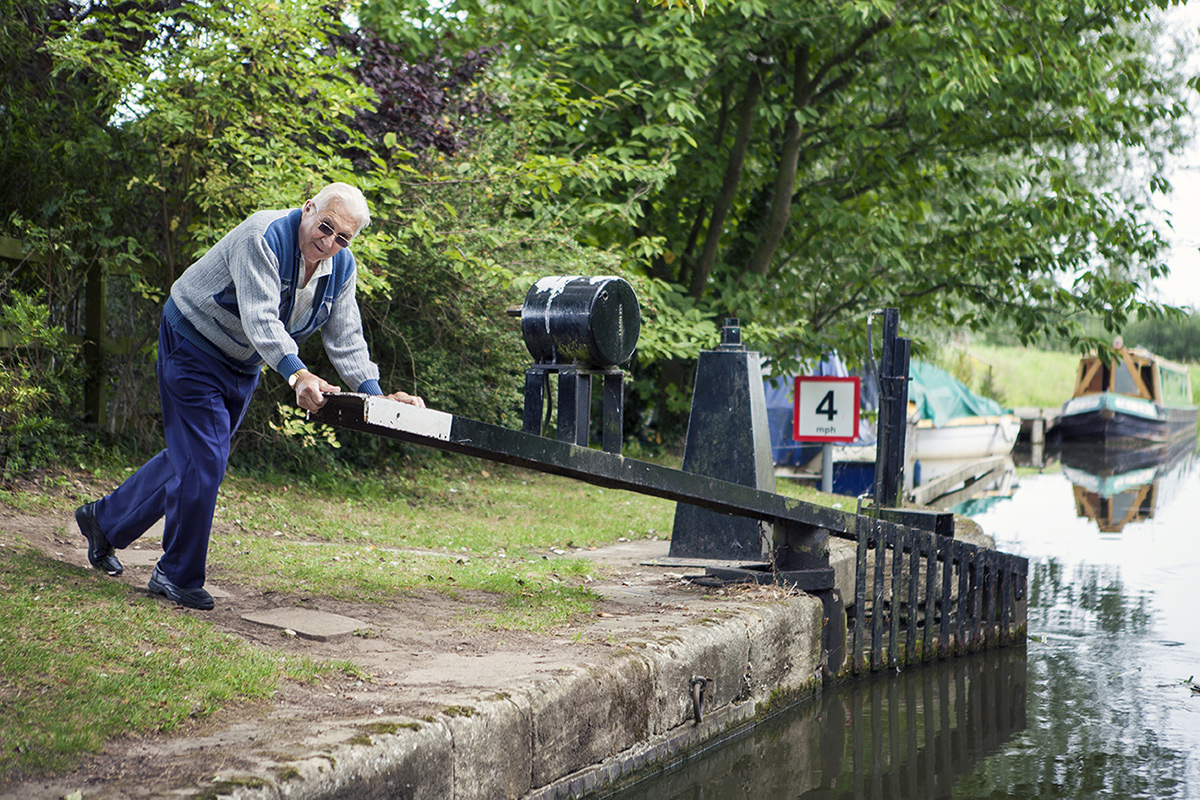 Have you been experiencing anxiety?
Are you suffering from low-mood?
Have the events of 2020 left you feeling isolated?
You are not alone. The Covid-19 pandemic has exacerbated many common mental health problems in the UK population, leading to concerns that there is currently a mental health crisis. The NHS, small community groups and national charities have all done their best to support anyone reaching out for help in 2020. But what can you do to support your own mental health and wellbeing?
Good mental wellbeing does not mean that you no longer experience life's challenges or difficult feelings, but it does mean maintaining your inner resilience so that you can cope with life's ups and downs as they happen. Here are five ways to improve your mental health in 2021.
Get Active
Taking a narrowboat day trip or canal boat holiday can be a fun way to take part in some gentle physical activity. Boat handling involves pulling mooring ropes, hammering mooring pins, and operating locks. Using a lock includes winding the paddles, pushing balance beams, opening lock gates, holding mooring ropes and sometimes climbing ladders. Between locks you may find yourself walking on the towpath, and when the boat is moored up you may enjoy longer walks, just for fun. Dogs are welcome on most of our hire boats.
Human Connections
If this age of social isolation has taught us anything, it is the value of our friends and family, and connecting with other human beings. Book a narrowboat trip with your family and support bubble this year, and take the opportunity to spend some quality time together. Boats can be hired for weekend, midweek or week breaks, as well as 10, 11 or 14 nights.
Connect With Nature
Spending time outdoors is widely recognised as being beneficial for mental and physical health. Exercising outdoors, or practicing mindfulness outdoors, have both been proven to increase wellbeing. Mindfulness is simply focussing your awareness on the present moment without judgement. Being around animals can also have positive effects. Nature improves mood and reduces stress. It can improve confidence and self-esteem, and improve your physical health by encouraging you to be more active. We hire canal boats near to Cambridge and Ely from our marina in March, Cambridgeshire. The Fenland waterways are a large network of rivers and canals packed with wildlife to enjoy.
Connect With Others
Helping others is a recognised way to improve your own sense of wellbeing as it shifts the focus away from ruminating about your own issues. If you love canals you could use the NCBA website to find your nearest community boating project and get involved. Local projects tend to facilitate access to the waterways for disadvantaged and excluded groups, promote social cohesion and protect the environment. Alternatively you could volunteer with the Canal and Rivers Trust or the Inland Waterways Association to get that feel-good factor that comes with helping others.
Take a Break
Enjoying the outdoors is a real benefit of travelling by canal boat. The activities needed to operate the boat and locks will help you to keep fit and active whilst also experiencing the stunning Fenland waterways. If towpath walking or jogging isn't your thing, then boost your mental health with a creative hobby such as photography or painting. It's not all about outdoor activity. A canal boat holiday is taken at a leisurely pace, and at the end of an active day enjoying life on the waterways you can sleep peacefully in a comfortable narrowboat cabin. Remember, self-care is a necessity not a luxury. So check our availability now for a narrowboat break this year. Search canal boat breaks.
Keep up with the latest news: Click 'Blog' (top right) and look for 'Follow Blog' in the right sidebar to get the latest helpful holiday tips in these changing times. (We never share or sell email addresses, we'll only be sending you our local, insider knowledge, every two weeks.)