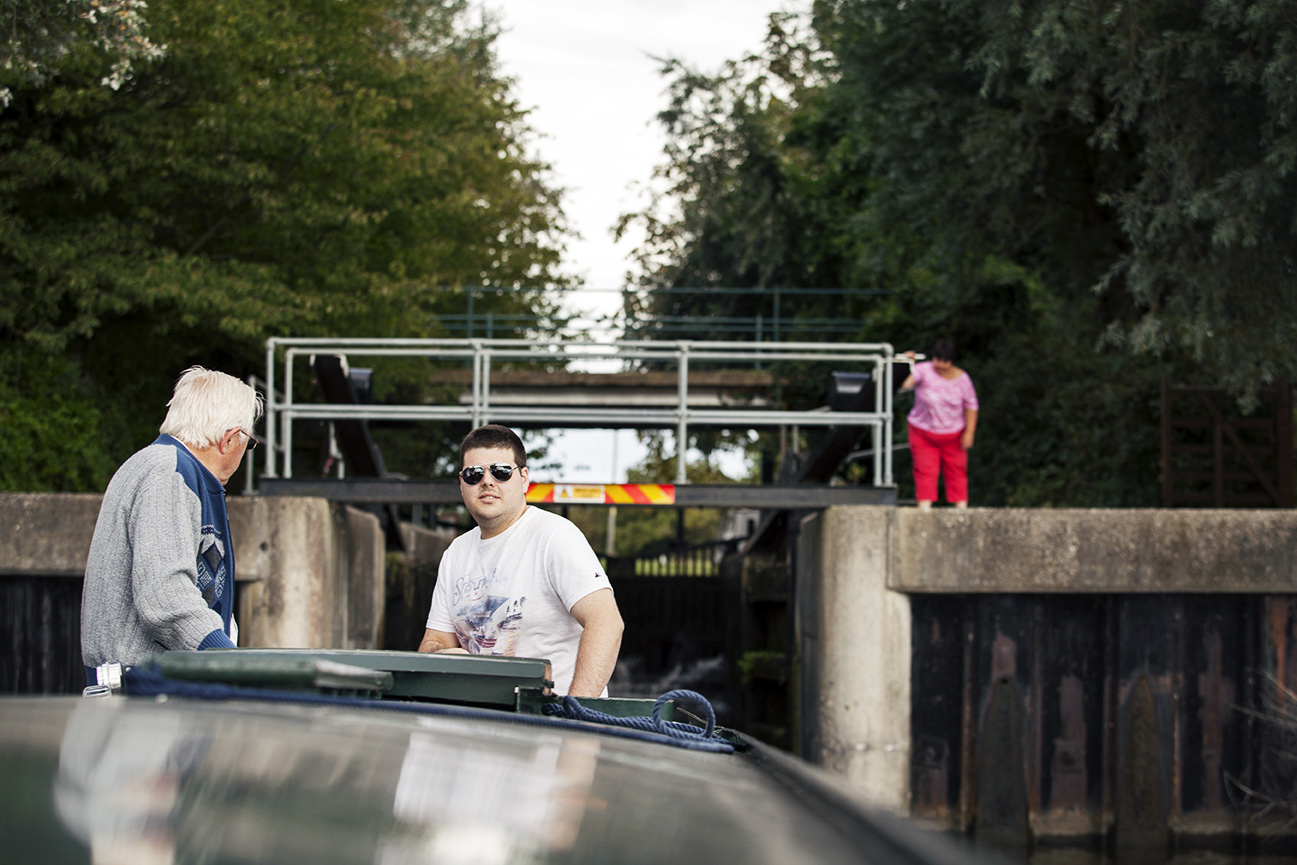 Are you new to narrowboating?
Are you planning your first canal boat holiday?
Do you want to be well-prepared before you set off?
Let us share a few insider secrets that every new boater should know. These simple safety tips will ensure that your first cruise is a great success, and that everyone has the best holiday.
Who's in charge?
Before you board your narrowboat you may like to choose a skipper for your group. Our trained instructor will make sure the skipper and crew know how to handle your narrowboat, and have all the skills needed for the Fenland waterways. We will also provide any information you may need about our local navigation conditions and tides.
As you board your holiday boat you can rest assured that the Fox Narrowboats team will have already prepared it, checking that the engine and fuel systems are in good condition, and that the boat meets all of the standard Boat Safety Scheme requirements.
Plan Your Route
You can make a rough plan about where you want to go using the waterways guide book provided with the boat. You may also like to plan your route from home before you visit Fox Boats, with an online service such as BoatSatNav or CanalPlanAC. But bear in mind that when cruising you may not always be in an area with a good phone signal, so you will also need the guide book as a backup. To really enjoy yourself it's important to allow enough time to complete your journey without rushing, and allow plenty of time for stops and visits to local villages, towns, landmarks and other attractions. You can add the number of locks in your route to the number of miles and divide by three to get an idea of the number of hours your cruise will take. However, it may take longer if you need to wait to use a lock, or if you find a lovely place that inspires you to stop for longer!
There should be enough fuel on board for your trip, but depending on how long your planned journey is, and how many crew members are on board, you may need to factor in re-filling the water tank at a waterways service point. These boaters facilities will be marked in your canal guide book.
Make sure you keep your mobile phone charged as you travel, in case of emergency. There are charging points on board. You may like to save the Fox Narrowboats number into your phone.
Safety First
Even though you may be on holiday, boating and drinking is not such a good idea. Alcohol is often a contributory factor to drowning accidents in the UK. The chances of a boating accident happening increase when you drink alcohol, so we advise waiting until you have moored up for the day, before enjoying a drink. We also do not recommend cruising in the dark, or when there is poor visibility. If you do have to do this please take extra care.
Shipshape
Before you set off, spend some time getting to know your boat. The back end is called the stern, the pointy end is the bow! If you are standing at the back of the boat, in the steerer's position, the right side of the boat will be starboard. The left side of your boat is called port.
And finally, before you begin your cruise make sure you know the location of any safety equipment, such as lifejackets, the fire extinguishers, fire blanket, first aid kit and a torch. Your Foxboats instructor will show you where to find the anchor, bilge pump, mooring stakes and hammer, boat pole, gangplank, and windlasses. A windlass is an essential L-shaped tool that allows you to work the locks. You should also make sure you know where are the emergency shut-offs for the battery, gas and fuel. It may seem like a lot to learn but this will all become clear when you arrive for your Fox Narrowboat handover, and our friendly staff will be there to answer any queries you may have.
Having read this article we hope you now feel confident enough to nominate yourself the skipper of your crew! You may also like to read: What's it Like to Actually Steer a Narrowboat?
More to read: The Top 10 Narrowboat Holiday Ideas for 2021
For more ideas to add to this year's holiday plans, sign up for digital updates from this blog. (We never share or sell email addresses – your details are safe with us.) Just look for 'Follow Blog' in the sidebar on the right and get insider knowledge about the Fenland Waterways.