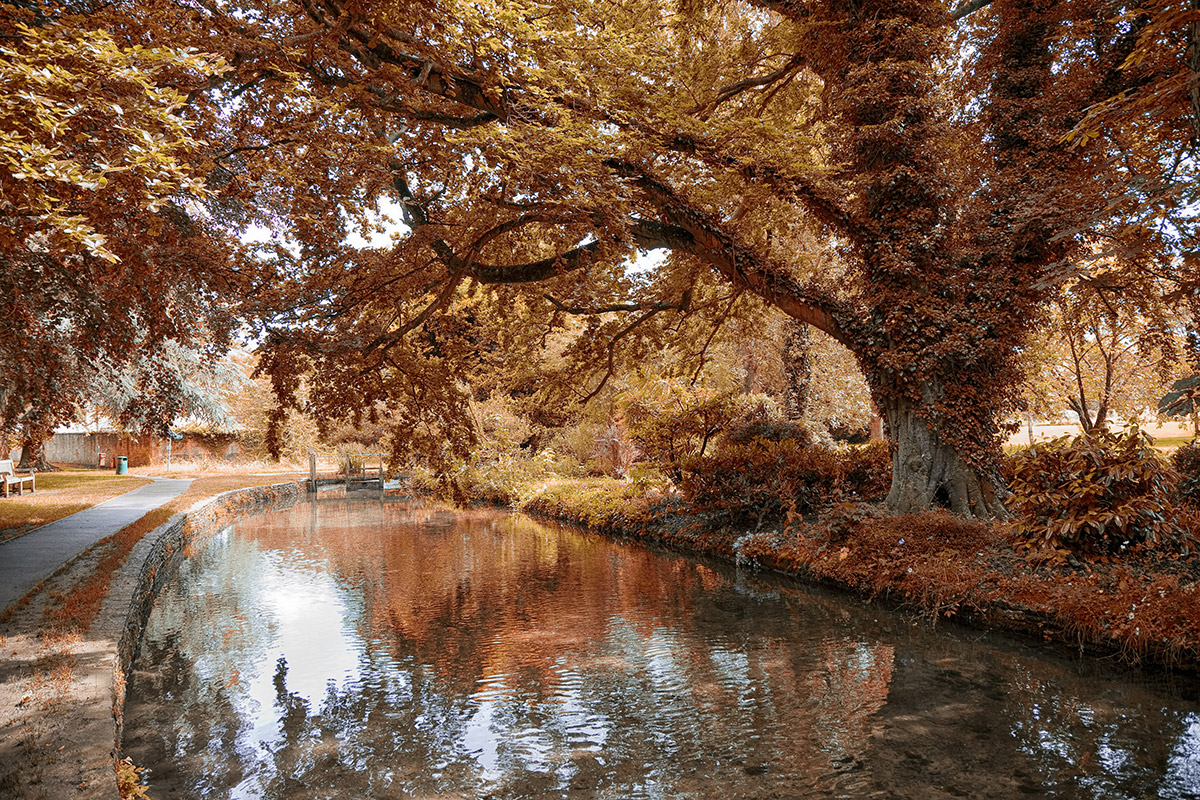 Want to avoid the crowds typical of a boat holiday in summer?
Want to save money on the cost of your narrowboat holiday?
Want to make some great memories with your family or friends?
Then pack your cosiest jumpers, and come canal boating in Autumn!
The benefits of cruising after the summer season has ended are the misty mornings and autumnal colours that make the canals so special at this time of year. With berries in the hedgerows and peaceful days on the water, with hardly any other boats around, you'll find that our local, calming surroundings are idyllic at this time of year.
There is nothing like building up an appetite by working the locks, while a comforting casserole or stew is cooking on your boat.  Also, out of the main boating season you may find there is more chance of getting your first choice of boat, when you look at our holiday boat availability.
If you have an adventurous spirit you will enjoy planning your route and choosing your own mooring places along the way. (Just don't moor you holiday narrow boat near bridges, junctions, locks or in other company's boat yards without their permission.) Enjoy the history of Cambridgeshire as you cruise through the ancient villages and towns. Take photos of the stunning views and wildlife, from birds on and around the water, to colourful waterside trees, and animals grazing in the fields.
Our boats are equipped with very efficient central heating, and all berths are supplied with a full set of freshly laundered linen, two pillows, a sheet and a duvet.
Autumn boating doesn't need much planning. But bring some suitable clothes and footwear such as hiking boots, or wellingtons, and waterproof coats, to keep you warm and dry.
Every boat has a flat screen TV and DVD player, a radio and CD player, 240v electrics, and a microwave, so you could snuggle down for the night with popcorn and a movie. Or bring your own playing cards, and board games for those cosy evenings on board. You could also bring that book you have been meaning to read.
The Truth About Living Aboard A Boat: 3 Books You Should Read
See what other home comforts are provided on board: Equipment list.
You may also like to visit a local pub or restaurant for a hearty dinner; you will find details of these in your cruising guide. As the nights draw in you may find a torch helpful, for walks back from the pub along the towpath.
You may also like to bring along your dog, as all our boats are dog-friendly. You can read more about bringing your dog here: Canal Boating With Your Dog: The Ultimate Guide.
We would love to hear from you to discuss your magical autumn adventure. Please get in touch with our friendly team and we will see how we can help.
Offer: We have a 10 night narrowboat holiday available commencing 25th September on Silver Fox, a narrowboat that sleeps 5-7*.
Missed the boat? Try booking for Autumn 2021. Check availability here.
Hey! Are you new here? Click 'Blog' (top right) and look for 'Follow Blog' in the right sidebar to receive more helpful holiday tips about the Fenland Waterways. (We never share or sell email addresses, we'll only be sending you our local, insider knowledge, every two weeks.)
*Offer available at the time the article was posted