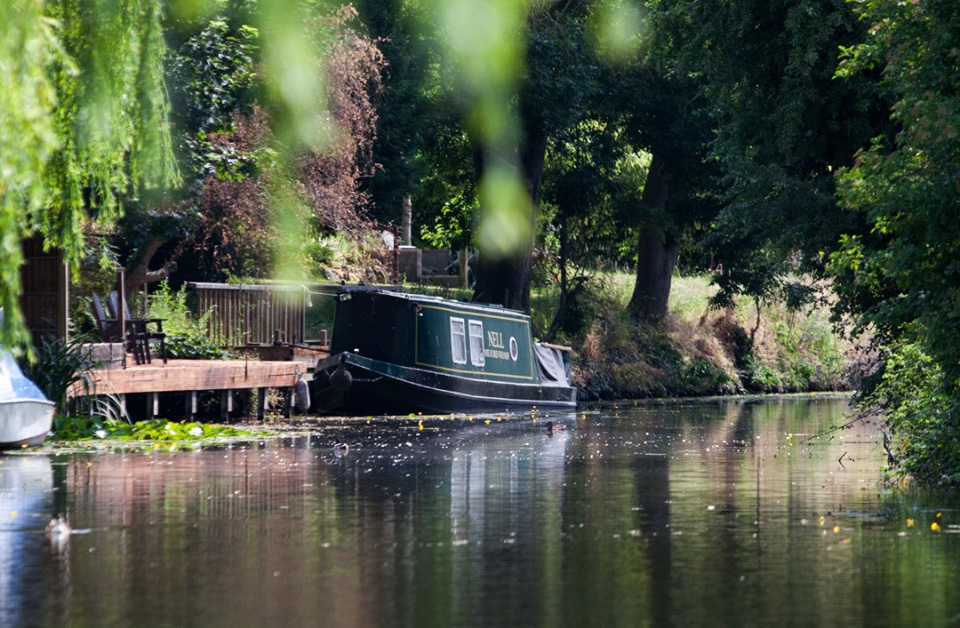 Want to avoid the crowds of a boat trip in summer?
Want to save money on the cost of day boat hire?
Want to make some memories with family and friends?
Then pack yourselves a picnic and come out on a day boat trip!
Hiring a narrowboat for a day is a great way to get together with friends. Some people choose a day boat for a special family gathering. Enjoy the changing colours of the countryside on an autumn boat trip in the Fenland waterways. A midweek booking could offer you a low cost day out, at this quieter time of year. You'll benefit from avoiding the busier summer holiday boaters on the water. Our local, calming surroundings are quite idyllic at this time of year.
A midweek break is a real chance to re-charge your batteries; and if exercise is your thing you can walk alongside the boat sometimes and help with the lock. Choosing your own journey and stopping points is well suited to those with an adventurous spirit. Enjoy the views, the wildlife and the history of Cambridgeshire as you cruise through ancient villages and towns. Take your binoculars and camera to take advantage of the nature-spotting opportunities, from kingfishers and other birds on and around the water, to flowers, and animals grazing in the fields.
If you haven't tried day boat hire before, imagine learning to steer, working the locks and chatting to fellow boaters on your journey. Our staff will train you in boat handling basics before you set off.
A day trip out boating is a truly relaxing experience, giving you a well-earned break. You may also like to bring along your dog, as all our boats are dog-friendly. (Remember to bring poop bags and a lead.) It is also possible to purchase a special harness with a handle on top in case your pet decides to jump in. This will allow you to lift your dog out of the water in places where the embankments are too steep for them to climb out. You can read more about bringing your dog here: Canal Boating With Your Dog: The Ultimate Guide.
We have two very comfortable day boats available to hire: The March Adventurer and the March Explorer. On board our cosy day boats are a galley area with hob, fridge and a sink so that you can make heart-warming snacks and drinks. There is also a dinette, equipped with crockery and cutlery. Before leaving you can do a food shop at Sainsbury's or Iceland, near our hire boat base in March. If you are heading to Upwell you will find the village store on the riverside. Outwell's village shop is a two minute walk from the river. You can also grab fish and chips in Outwell.
Each boat has a toilet and seating area and you'll find a 12v mobile phone charging point on board, so that you can keep taking pictures with your phone.
There is also plenty of outdoor seating at the front so everyone can enjoy the fresh autumn air with a mug of hot tea or coffee. In case of rain there is a see through cover at the front for your comfort. You may like to visit a cosy country pub as you cruise through the countryside.
Our hire boat base is between the River Ouse and the River Nene, and you could cruise eastwards through the Middle Level Navigations, towards the pretty village of Upwell. This trip will take you around six and a half hours to cruise there and back.
Alternatively if you travel west, towards Peterborough, you'll pass through the peaceful countryside, across the Greenwich Meridian before arriving at Ashline Lock and the ancient market town of Whittlesey before winding the boat and heading for home.
Whether you're a family getting together to mark an anniversary or milestone birthday, or a group of friends celebrating a special occasion, day boat hire in the Fens this autumn is a great way to relax, unwind and recharge.
Read more: Day Boat Hire near Cambridge and Ely
Hey! Are you new here? Subscribe on the right to receive more secrets of the undiscovered Fenland waterways, by email. (We never share or sell email addresses, we'll only be sending you our local, insider knowledge, every two weeks.)