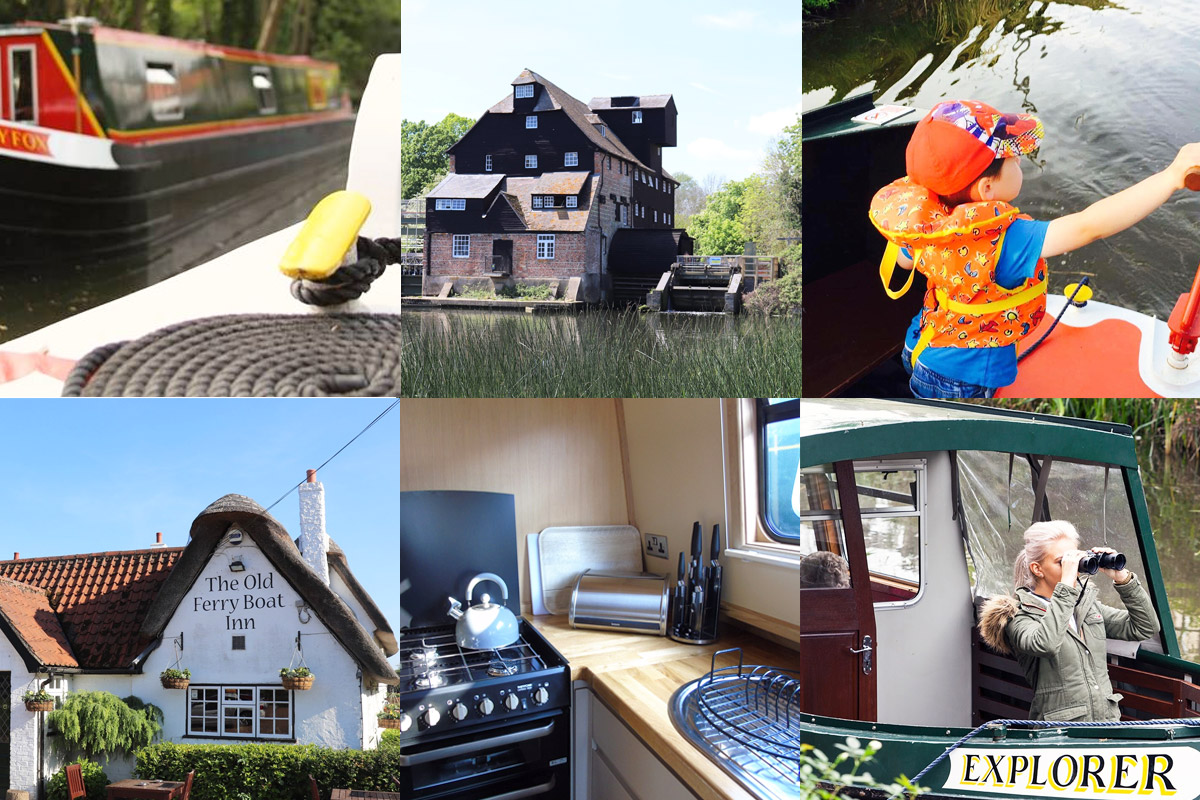 Are you looking for a good holiday deal?
Struggling to budget when the future is uncertain?
Want to take a safe trip within your own social bubble?
A narrowboat staycation is the ideal choice for these unpredictable times.
A staycation has always been a good option for families on a budget, but the pandemic has now made it the number one choice of getaway this year. People are avoiding the hassle of airport queues, and last minute cancellations, by enjoying England's beautiful rural scenery, and eating out at riverside beer gardens. Holidaying closer to home is also another way to help rescue our economy right now.
Earlier this month, British Marine secured a welcome win for the holiday hire boat sector as HMRC confirmed that the temporary reduction to 5% for holiday accommodation does apply to those hiring out boats (inland and coastal) which are to be used for holiday accommodation.
If you book and pay in full for your 2021 holiday by 12th January you will beat the 15% VAT price increase as we are a cash accounting business.
It is a good time to start planning ahead to make sure that you get the best boating holiday deals for 2021. So here are four top tips for canal boating on a budget.
Book Now for Spring
If you've previously enjoyed a narrowboat summer holiday, next year you might like to benefit from the best prices by booking for spring. As the wildlife awakens from hibernation, trees blossom and daffodils, and primroses brighten your cruise, you will find that the waterways are less busy in springtime. Can you imagine rows of cygnets and ducklings bobbing along beside your hire boat? (Check out When Swans are Your Neighbours: What You Need to Know.)
Book Online
To get the best deals you can book a canal boat spring break online, it's easy and can save you time and money. Look out for various deals and last-minute cancellations on our Facebook page, Fox Narrowboats. The best priced deals are often the first to go, so you can save money by booking early. You won't need your car on a narrowboat holiday, so some people choose to arrive at our hire boat base by train. Rail operators offer quite good deals if you book 12 weeks in advance. (Search for tickets to March, in Cambridgeshire.) We are only 90 minutes from London by train.
Self-Catering
On a narrowboat staycation your holiday expenses will be minimal. Make your budget stretch even further by opting for cooking meals on board. Each luxury narrowboat comes with a fully equipped galley, including a full-sized cooker, microwave and fridge. Eat on board, relax on deck, or pack a picnic, and eat out in the stunning local countryside. You could also grab a takeaway in one of the villages and towns on your journey, and eat it back at the boat.
All Inclusive Prices
At Foxboats our all-in price includes hire, damage waiver, fuel and gas. An all-inclusive pricing policy makes it so much easier to budget for your holiday. Our 2021 holidays are at a VAT rate of 5% to avoid the VAT surcharge from 12th January 2021 you will need to have paid for your holiday in full by that day.
More Choice of Boat
With staycations becoming the most popular holiday choice right now, our boats are booking up fast, so if you have a particular boat in mind, or a particular date for your holiday then reserve your most suitable boat now to avoid disappointment.
You may also like: Boating on a Budget – 3 Low Cost Alternatives
Stop! Are you new here? Click 'Blog' (top right) and look for 'Follow Blog' in the right sidebar to get the latest helpful holiday tips in these changing times. (We never share or sell email addresses, we'll only be sending you our local, insider knowledge, every two weeks.)