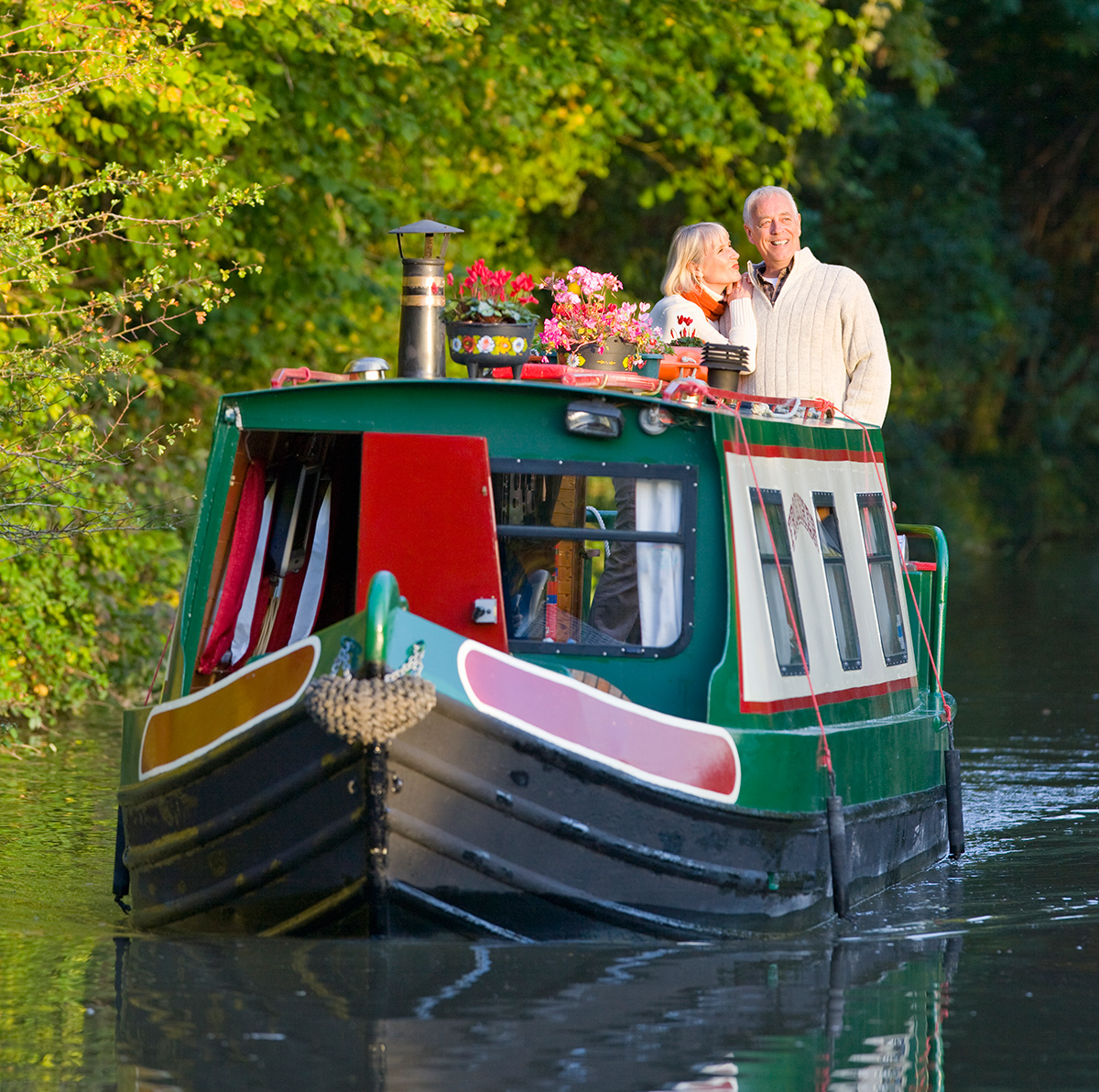 Does a narrowboat holiday make you think of romance, stress relief, or that telly programme with Tim and Prunella? Last year on our blog we covered all of these, plus, surprisingly we learned that you can visit movie locations by canal boat, and even take your dog with you! Here's a collection of teachings and wisdom gathered over another great year of holidays on the Fenland waterways.
Lesson One: Are you too busy for a weekend getaway? Would you like something relaxing to look forward to? Last year we learned you don't have to take your Valentines break on Valentine's Day. Whether you enjoy walking, nature, heritage, market towns, rural villages, country pubs or city shopping, there are plenty of romantic, relaxing, and fun things to explore on the Fenland Waterways. Read more: The Surprising Narrowboat Break Your Valentine is Going to Love
Lesson Two: Celebrity couple Timothy West and Prunella Scales have taught us that narrowboating is a wonderful way to spend quality time with a loved one. In Channel 4's television series, Great Canal Journeys, Tim and Prunella take canal barge and narrowboat trips in various countries around the world. Last year we learned how to cruise Like Tim and Pru from Great Canal Journeys: How to Reconnect With the Ones You Love
Lesson Three: With Spring approaching we shared the shocking truth about last minute bookings, including what little-known factors could affect your holiday price, and asked how safe is your ideal narrowboat from being fully booked? We learned that at the beginning of the cruising season many boaters had already booked and begun their narrowboat holiday! If you haven't booked your canal holiday yet, read on for the truth about last minute bookings.
How Late Booking Gambles With Your Holiday Happiness: 3 Ways to Protect Yourself
Lesson Four: In May we learned that a narrowboat trip to an unknown village could provide a respite from responsibilities, a heavy workload, or the other challenges in life. Exercise, spending time in nature, and practising mindfulness are all effective ways of managing stress. Read on to learn five ways that a canal boat trip to an English village can soothe your soul.
Feeling Stressed? 5 Ways This Unknown Village Can Soothe Your Soul
Lesson Five: In October our blog explored our pet-friendly boats and some new dog-walking routes. If you're wondering if you can even take your dog on a narrowboat, then let Fox Boats teach you why narrowboating is the ultimate in dog-friendly holidays and day trips. After all, what good is a day out if you can't take your best friend?
Canal Boating With Your Dog: The Ultimate Guide
Lesson Six: From historical drama, to biography and romance, Cambridge and Ely have featured in many impressive films over the years. Last year we learned some of the best real movie locations that you can actually visit by narrowboat.
5 Real Movie Locations You Can Actually Visit by Narrowboat
Lesson Seven: Have you ever wondered if it's cold in winter, living on a narrowboat? I spent 13 years living on canal boats and during that time many of my friends were concerned that I was "roughing it;" imagining that I was living simply without any modern comforts. However, if you read our blog last year you learned that modern narrowboats are extremely comfortable. Here are four surprising creature comforts you will find on a Fox narrowboat.
Narrowboats: Is it Cold in Winter? (The Answer Might Surprise You!)
Want to learn more about boats and boating this year? Subscribe to our blog in the right sidebar and get insider knowledge about the Fenland Waterways; look for 'Follow Blog'. (We don't send spam or salesy type stuff – just interesting articles about boats and waterways!)
You may also like: Why January is the Best Time to Book Your Hire Boat Holiday