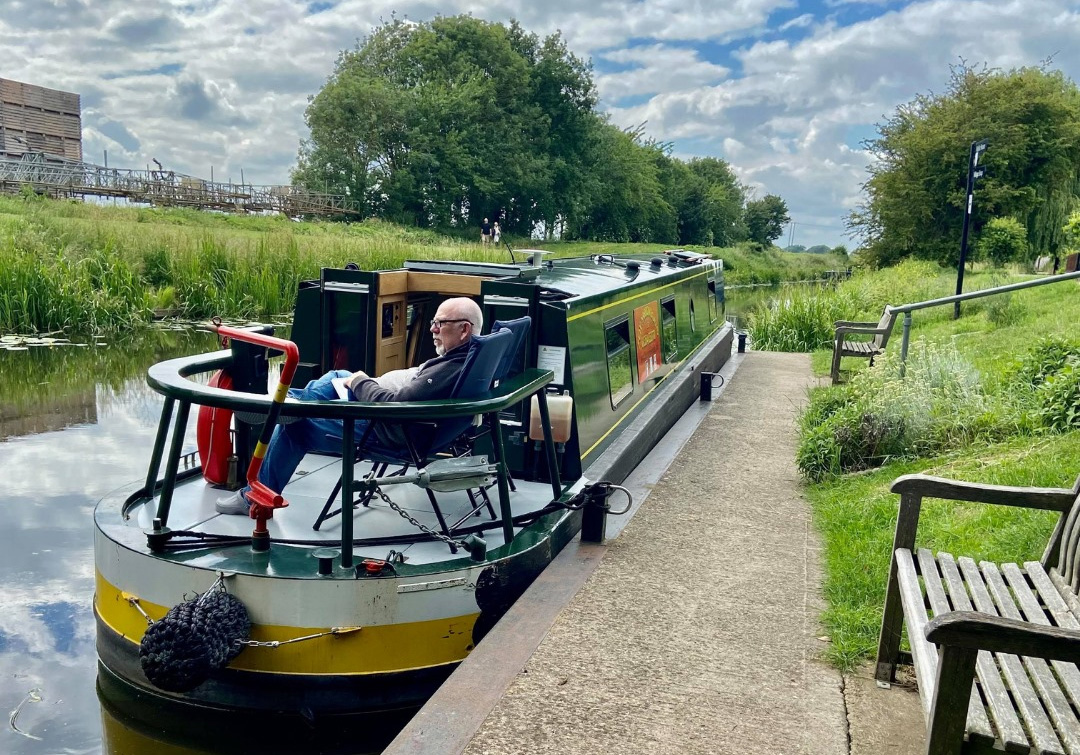 Did you go on holiday last year? Did you mainly work from home? Were you hoping it would be all back to 'normal' by now?
If there's one thing 2021 has taught us it's to be flexible with whatever we have planned! But it's also important to have hope, and plan holidays and get-togethers to look forward to.
While the Covid-19 pandemic has caused an increase in common mental health problems such as anxiety and depression, our blog offered some good tips to help you to cope.
Read: How a Narrowboat Holiday Can Improve Your Mental Health
For those wanting to be well-prepared before setting off on a trip, we shared a few insider secrets that every new boater should know. These simple safety tips will ensure that your first cruise is a great success, and that everyone has the best holiday.
Read: Get Ready to Go Canal Boating (Even if You've Never Done It)
In February the UK government advised against booking a summer holiday abroad in 2021, and introduced quarantine hotels. On Valentine's Day romantic restaurants and hotels were closed due to lockdown. So some couples opted for booking a romantic narrowboat break to look forward to later in the year, knowing that all bookings were covered by our Covid guarantee.
Read: Valentines: Why Narrowboats Are the Most Romantic Break
In March, you might have wondered whether it was even wise to book a canal boat holiday. This article explains why narrowboat staycations actually became a popular choice. (Early booking for 2022 is advisable.)
Read: Can I Book a Narrowboat Holiday for 2021?
Have you ever wondered if it is difficult to go around corners in a canal boat? What happens if you run aground? How do you turn a 70 foot narrowboat around? In this blog post we shared Zen and the art of narrowboat handling with you. Boat handling is such a fun skill and can be learned at any age, from childhood to retirement, which makes a narrowboat holiday such a great experience for family groups.
Read: 3 Skipper's Tips to Start Steering a Holiday Narrowboat
As the Covid-19 restrictions were lifted in England in July, there were no longer limits on social contact, meaning that people could meet inside or outside with as many people as they wanted. This gave holiday makers far more choices of places to visit on the Fenland waterways. However, at Fox Narrowboats we kept all of our safety measures in place, including our triple clean boat procedures, as we do everything that we can to keep our staff and customers safe.
Read: 3 Waterside Pubs to Visit Now Restrictions Have Lifted
Does your boat have a distinctive bow? Do other boaters ask you, "What number is it?!" Are you proud to know the history of your boat? Then you may be the owner of a Charlie Fox narrowboat!
Read: Charlie Fox Narrowboats: Where are They in 2021?
Actors Gyles Brandreth and Sheila Hancock returned to our screens in 2021, and in case you missed it you can catch up with their 'Great Canal Journey' to Cambridge and the Fens by watching episode one of series 13 on All 4. They started their journey in the town of March, where Fox narrowboats are based, and visited Emneth, Ely Cathedral, and Cambridge.
Read: Great Canal Journeys visit Cambridgeshire Fens
And finally, are you intrigued by England's legends and mysteries? Want to discover local folklore on your narrowboat holiday? Got any Harry Potter fans in your family? The Cambridgeshire Fens were one of the last places in England where people still believed in witchcraft. Discover the witchy history of Cambridgeshire's Fens in our Halloween article.
Read: Finding Fenland Witches For the Curious Canal Boater
Hopefully you've enjoyed reading these highlights from last year's blog. Never miss an article again. Just look for 'Follow Blog' in the sidebar on the right and enter your email address. We'll send you occasional stories, tips and advice about narrowboating around the Fens. (We never share or sell email addresses – your details are safe with us.)
If you want to take a canal holiday this year check availability now. We have some great deals to look forward to.
You may also like: Why January is the Best Time to Book Your Hire Boat Holiday
Image credit:  Fox Narrowboats