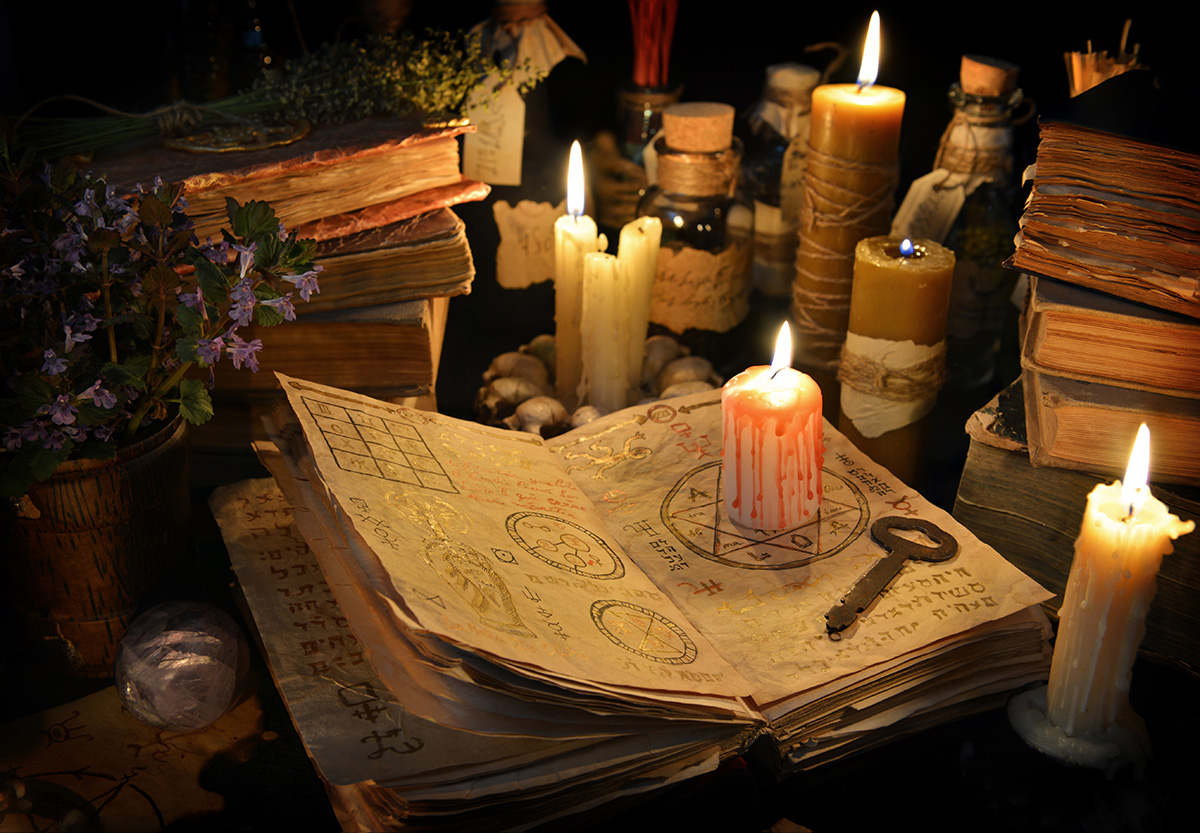 Are you intrigued by England's legends and mysteries?
Want to discover local folklore on your narrowboat holiday?
Got any Harry Potter fans in your family?
This Halloween, read on to discover the witchy history of Cambridgeshire's Fens.
The Cambridgeshire Fens were one of the last places in England where people still believed in witchcraft. Even in the mid-twentieth century Fenland communities remained isolated, and some ancient traditions survived. Historically local people were more vulnerable to environmental illnesses, such as malaria, than the rest of the country, because of the unusual environment.
Witch Hunting in Ely
In the 1640s, Sir Matthew Hopkins, known as the Witch Finder General, was extremely active in the Fenlands.  His witch-hunts were generally targeted at older, single women who supported themselves using traditional methods instead of relying on men as others did. In the Fenlands, women were more than three times as likely to be tried for witchcraft and magic.
Matthew Hopkins' methods for finding witches were  known to be ruthless and cruel. In 1646, Hopkins was found guilty of using torture to force confessions, then less than a year later he died from tuberculosis. Some historians speculate that he was accused of and trialled for being a witch himself.
Ely, the cathedral city at the heart of the Fens, was the place where anyone locally accused of witchcraft would be brought to trial. The city was the centre from which Hopkins' associate John Stearne completed the last stage of the notorious seventeenth century witch-hunt.
Visit ancient Ely by canal boat: March to Ely is approximately 18 cruising hours, return trip.
Witch Hunting in Cambridge
The Museum of Cambridge is a quaint 17th century museum and tea room. The museum's collection contains over 20,000 objects reflecting the social history of Cambridge and Cambridgeshire and is extremely varied, from Giant's boots to nut crackers, vacuum cleaners to folklore objects. The collection has been shaped by those who have curated and cared for it.
One of the founders, Catherine E. Parsons (1870-1956) donated 143 objects in just the first year and continued to add to the collection throughout her time as Honorary Curator. She wrote many pamphlets on local life in the village including, 'Notes on Witchcraft'. Originally given as a lecture to the Cambridge Antiquarian Society, it was then published by the society in 1915.
The museum is a Grade II listed 16th century former coaching inn. This historic timber-framed building was also once a domestic dwelling. Its layout has evolved over time, developing it's eccentric character, with winding staircases and uneven floors.
If you're on a boating holiday in Cambridge next year check out the museum's events page for dates of local walking tours.
This October half term a professional storyteller is offering a series of free Spooky Storytelling. Read more eerie Halloween tales from Cambridgeshire on our blog.
Visit charming Cambridge by canal boat: Ely to Cambridge is about five hours narrowboat cruising each way.
Witch Hunting in Peterborough
Escape Peterborough is a fun and challenging activity for groups of up to six people. There are 11 different escape rooms, and your team have 60 minutes to get out. One of the rooms has a theme of the school of witchcraft and wizardry, with a classroom full of tricks, puzzles, challenges and spells. You must solve them all to escape the grasps of the evil professor and graduate with a distinction!
You may also like to try a guided ghost hunt at Peterborough Museum, which claims to have eight resident ghosts. Read: How to Hunt Fenland Ghosts, Even When it isn't Halloween.
Escape to Peterborough by canal boat: March to Ferry Meadows Country Park is a 12 hour return trip, ideal for a short break.
For more haunting ideas to add to next year's holiday plans, sign up for email updates from this blog. (We never share or sell email addresses – your details are safe with us.) Just look for 'Follow Blog' in the sidebar on the right and sign up today!