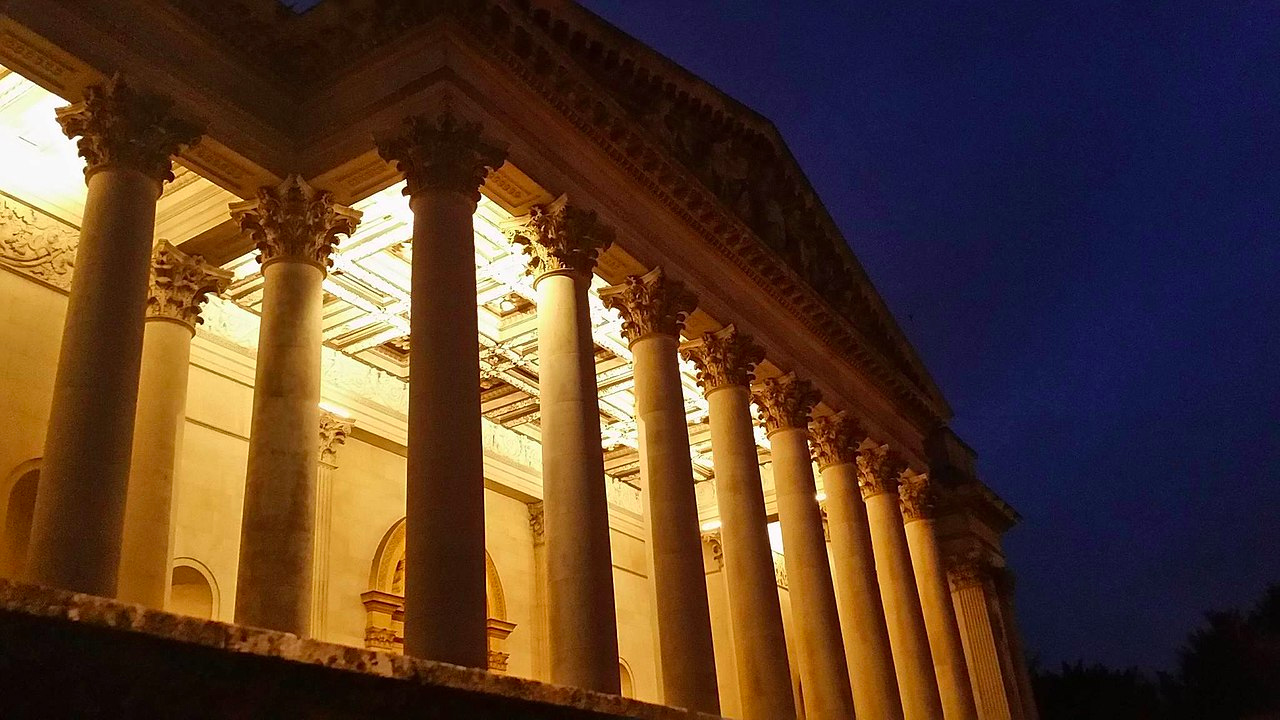 What's a sophisticated narrowboater to do on a rainy day?
Where can a cultured canal cruiser go to view art?
And which local exhibitions are free to enjoy?
When the unpredictable British weather makes you moor up, why not take shelter in a nearby art gallery, and view some amazing works of art?
Cruising the Fenland waterways is one of the most relaxing ways to enjoy the stunning natural beauty of Cambridgeshire, but don't miss the chance to see some incredible artwork when you visit these cities along our holiday routes. Here are four places to visit that every cultured boater will want to explore.
1) City Gallery
City Gallery is inside Peterborough Museum, on Priestgate and has a rolling programme of contemporary art throughout the year. There is also a live camera monitoring the museum for ghost activity! Additionally there are several small, independent galleries around Peterborough sourcing original work in a variety of mediums, from talented artists. Some of these galleries host artist talks and demonstrations, workshops and community art events. Check out Art in the Heart, 13 Westgate Arcade, Prints Charming Gallery, 391 Lincoln Road, Millfield and The Dolby Gallery, 30 West Street, Oundle.
To get to Peterborough by boat, from our hire boat base in March, is a 12 hour return trip along the River Nene, which is ideal for a short break, and takes in some lovely countryside and pretty villages along the way.
2) Babylon Art Gallery
The Babylon Gallery is on the Waterside in Ely and hosts workshops, exhibitions, study days, poetry nights and other events. Ely's visitor moorings are close to the gallery, Jubilee Park and the antique centre. In the summer visitors to Ely can also enjoy riverside concerts.
From March to Ely is an eighteen hour return trip by boat from Fox Narrowboats marina, through the Middle Levels and along the River Ouse.
While you're in Ely you can also visit The Stained Glass Museum at the cathedral. Ted Coney's Family Portraits in Ely is an unusual pop-up gallery which opens on Sunday afternoons.
3) Fitzwilliam Museum
From Ely to Cambridge takes about five hours cruising by narrowboat. Cambridge has a high concentration of museums and art galleries and there are many independent galleries and exhibitions displaying pieces from local and international artists.
The Fitzwilliam Museum is the arts and antiquities museum for the University of Cambridge. It is located on Trumpington Street opposite Fitzwilliam Street in central Cambridge and admission is free. The impressive collection includes artworks by Monet, Picasso, Rubens, Vincent van Gogh, Rembrandt, Cézanne, Van Dyck, and Canaletto.
4) Kettle's Yard
Kettle's Yard in Cambridge is an art gallery and house, with a shop and café. The permanent collection is made up of paintings, sculptures and objects collected by Jim Ede. These are mainly works from the British avant-garde of the first half of the 20th century. Entry is free.
You could also take a stroll around the Ruskin Gallery, New Hall Art Collection, and Byard Art Gallery in Cambridge.
If you'd like to visit some of these art galleries on your next narrowboat holiday check out our current Narrowboat Hire Special Offers.
You may also like: Feeling Stressed? 5 Ways This Unknown Village Can Soothe Your Soul and 10 Ways to Chill When you Hire a Narrowboat.
Hey! Are you new here? Subscribe on the right to receive more secrets of the undiscovered Fenland waterways, by email.
We never share or sell email addresses, we'll only be sending you our local, insider knowledge, every two weeks.