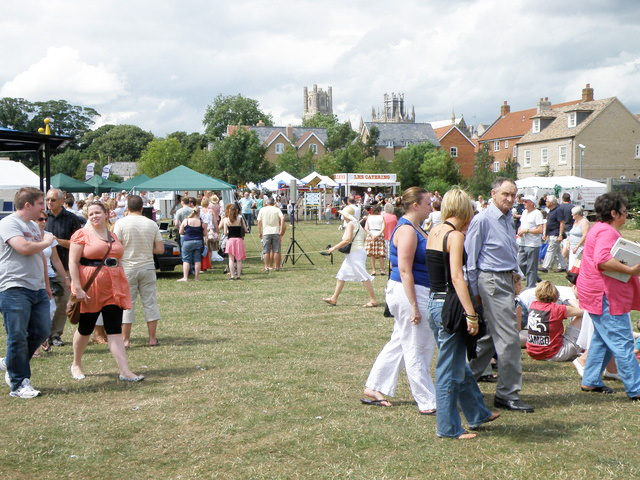 Are you planning a narrowboat hire trip to Ely in Cambridgeshire?
Or maybe a short break on the Fens in a canal boat?
You're probably aware of Ely's more obvious attractions such as the cathedral, Oliver Cromwell's House and Waterside Antiques.
But wouldn't it be good to know about some of the hidden gems that only the locals know about? Here are three of Ely's best kept secrets, for an amazing day out with your family or friends.
Ely Markets
Market days have been a part of Ely life for hundreds of years, and browsing for bargains in a lively atmosphere has still not gone out of fashion! The markets are popular with tourists and local residents alike. A chartered General Market is held on Thursdays and on the 1st, 3rd and 5th Saturday of every month as well as on Sundays and Bank Holidays. There are stalls selling fresh produce, clothes, bric-a-brac, artwork, hand-crafted jewellery, bicycles, books, stationery, greeting cards, and take-away food, such as spring rolls, Thai curries, dumplings and noodles.
The Craft and Collectables Market happens every Saturday throughout the year with an assortment of arts, crafts, vintage, retro and more. You'll also find a variety of tasty food in the Street Food Aisle.
Ely's traditional Farmers' Market is held every 2nd and 4th Saturday and is busy with knowledgeable, friendly stall holders always available to share advice and offer the freshest of local produce. So whenever you arrive to visit Ely there should be a decent market to browse around.
For more information and dates of the speciality markets visit www.elymarkets.co.uk
Ted Coney's Family Portraits
On Waterside, close to the River Ouse you may discover a gorgeous 300 year old cottage which is the home of Ted and Hazel Coney. Ted Coney's Family Portraits is a pop-up gallery which opens on Sunday afternoons and at other times by appointment. Ted Coney has been painting for over forty years and explores family relationships through the language of objects, places, words and numbers.
The artist's original oil paintings cover themes of family life and relationships, birth, death, marriage and divorce. This personal trip down memory lane, and through a quirky house, with a charismatic artist, is the perfect option for a rainy day. Booking is recommended for this unique and rewarding experience.
Check out the virtual tour at http://www.tedconeysfamilyportraits.co.uk
Jubilee Gardens
This quaint park is a lovely walking link from the riverside to the town. It covers quite a large area from the riverside up to just below the cathedral. It's a good place to rest while the kids play in the children's play area, and has many open air events linked with Ely's arts scene. You can discover the gardens as part of the Eel trail, and there is also a beautiful sculpture of an eel. There is a good sized lawn and many different plants, making it a peaceful place for a picnic or a pleasant walk.
Find a map and more info at http://www.jubileegardens-ely.org.uk
There's much more to see in Ely than these three surprises, so if you're interested in narrowboat hire or a short break on the Fens in a luxury canal boat, you may want to include a stop in Ely in your holiday plans.
Love hire boating? For more surprising and unusual tips and ideas for days out on the Fenland Waterways, enter your email address in the box in the right side bar ('Follow blog') and we'll send you articles direct to your in box.
Image attribution:
Jubilee Gardens, Ely
cc-by-sa/2.0 – © Michael Trolove – geograph.org.uk/p/1388826