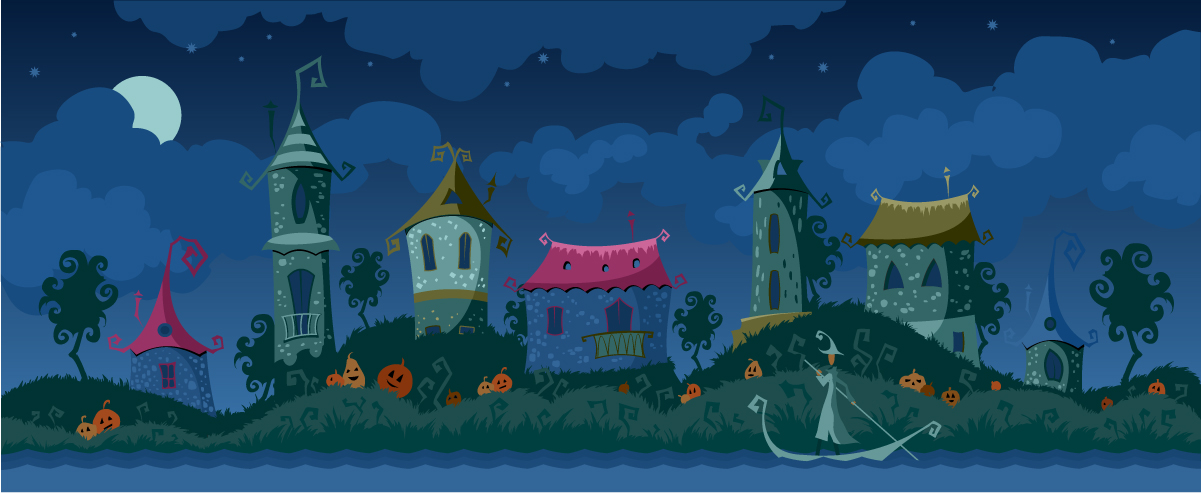 Do you enjoy cruising along through the countryside on a narrowboat?
Are you happiest when you're far from the sights and sounds of modern life?
Do canal boats inspire you to imagine bygone days?
For some, the attraction of a canal boat holiday is a taste of a simpler life, reminiscent of yesteryear, and our Cambridgeshire hire boat base is the ideal starting point for exploring old market towns and the romance of England's "olden days". But in these five Halloween stories the past catches up with us in the form of ghostly hauntings…
Local Spooks
A narrowboat is the stealthiest way to travel if you are planning a paranormal investigation in Cambridgeshire, and our local area is surprisingly haunted. This article describes some of the ghosts you might see around March and the Fenland waterways: How to go Ghostbusting with a Narrowboat.
Ghostly River
After leaving our hire boat base in March and heading through the Middle Levels you'll join the River Ouse at Salter's Lode. You may expect cruising the beautiful River Great Ouse to be quite peaceful, simply absorbing the local history, folklore and architecture. But in this article, we reveal what the local boaters won't tell you: three anecdotes from the past that could affect your serene impression of the tidal Ouse. Read about the murdered ghosts of Southery and the hanged men of Littleport in this article: The Spooky Truth About Cruising to Ely.
Eerie Events
In 2015 these six local attractions offered various Halloween themed events, from ghostly tours to the Cambridge Pumpkin Festival. Many of them are taking place again this year, and they will show you just how much there is to see and do around the Fenland Waterways: Six Halloween Events Every Fenland Boater Should Know About
Then, in 2016 these Fenland Halloween events gave us even more unusual ideas of places to visit, so that we could create haunting holiday memories to die for! 3 Spooky Reasons to Visit the Fens on a Narrowboat Holiday.
Ghost Stories
In times gone by, long before there were narrowboat holidays, I imagine that working boatmen may have gathered their families around the cabin stove on All Hallow's Eve, and told ghostly stories by lamp-light. Here are seven creepy towpath tales to share beside the fire this Halloween: 7 Chilling Canal Ghost Stories for Halloween.
If you fancy haunting the canals yourself next year, be brave and check availability here to plan your next narrowboat holiday! Cambridgeshire and the Fenland Waterways offer history, heritage and culture at all times of the year.
For more haunting ideas to add to next year's holiday plans, sign up for digital updates from this blog. (We never share or sell email addresses – your details are safe with us.) Just look for 'Follow Blog' in the sidebar on the right and sign up today!