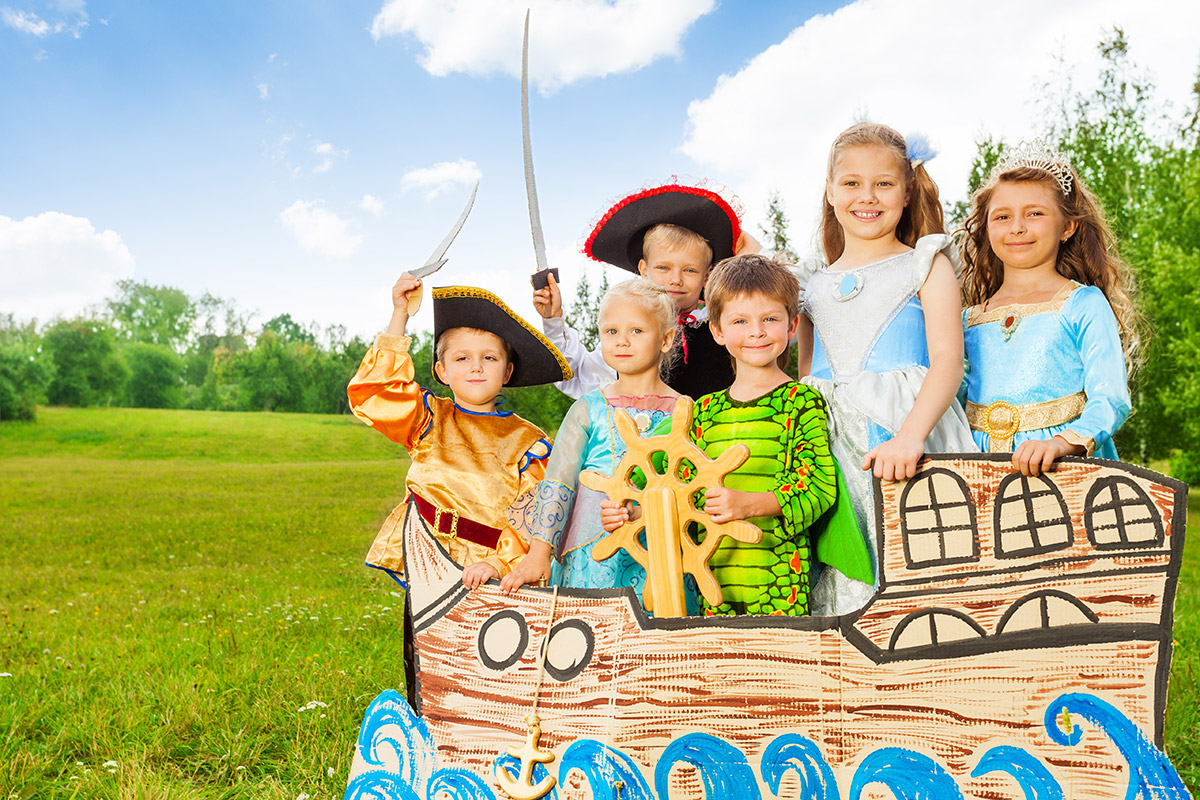 Ahoy! 3 Fine Holiday Tips for Talk Like a Pirate Day
Do you enjoy a good pirate movie?
Fancy making your next canal boat trip one to remember?
Want to add a fun theme to your day boat trip?
Then look no further than International Talk Like a Pirate Day for some inspiration! This spoof international public holiday was dreamt up in the USA in 2002, when John Baur and Mark Summers suggested that everyone in the world should talk like a pirate, for one day. The one and only reason for this day is that, "Talking like a pirate is fun. It's really that simple. It adds a zest, a swagger, to your everyday conversation." Their website contains links to pirate glossaries, translators, name generators, music, events, festivals and more. My favourite phrase that I've found so far is the insult, "You son of a biscuit eater!"
Here are three ways that adding a pirate theme can improve your narrowboat holiday or day boat trip.
1) Act Like Kids
Have you ever set goals, as a couple or as a family, promising yourselves to spend more quality time together? Talk Like a Pirate Day is a good way to encourage grown-ups to let loose and enjoy silly, fun activities. So get a few cheap props together and dress as pirates on your next narrowboat trip. Acting like kids is just one of the 5 Family Goals You Can Achieve on a Narrowboat Holiday!
2) Be Prepared
At the very least you'll want to bring some sea shanty music along with you. I recommend Admiral's Hard, a 7-piece folk band offering shanties and traditional maritime folk songs. (Our boats are equipped with a CD stereo, and are fitted with a 12v and 230v socket for charging phones and laptops). You could also bring a bottle of rum, and some clothes to dress as pirates or mermaids. Invent new names for yourselves and make some pirate flags. Bring cheap jewellery and fake coins to make some pirate treasure and hide it on board the boat somewhere. Check out our top tips of what other extras to bring along when you're boating with kids: Don't Go On a Canal Holiday Without These 5 Kids Essentials.
3) Cruise Like a Celeb
Swashbuckling pirate of the Caribbean, Kiera Knightly, allegedly rented an East London canal boat in the summer of 2010. She was then sometimes seen taking a towpath walk through Hoxton with her partner. When a famous star wants to get back to nature, a narrowboat holiday is the perfect way to escape the paparazzi. A select few famous people have already discovered the secluded peace and quiet of England's canals and waterways. Read more: How to Holiday Like a Celebrity Without it Costing a Fortune
International Talk Like a Pirate Day is on 19th September, every year. If you want to expand your vocabulary beyond "Shiver me timbers", "Avast!" and "Pass the grog!" check out this informative video: Talk Like a Pirate.
If ye wants to check that a worthy vessel is available for your next adventurous voyage, click here me hearty: Search narrowboat holiday dates.
And if ye be wanting day boat hire on the Cambridge river network for a group of up to 10 salty sea-dogs (and yes, you can actually bring your dog!) Click here: Day Boat Hire.
PS. Don't miss out on more fun holiday ideas from the Fenland waterways: Sign up to get articles straight to your inbox, in the sidebar on the right.