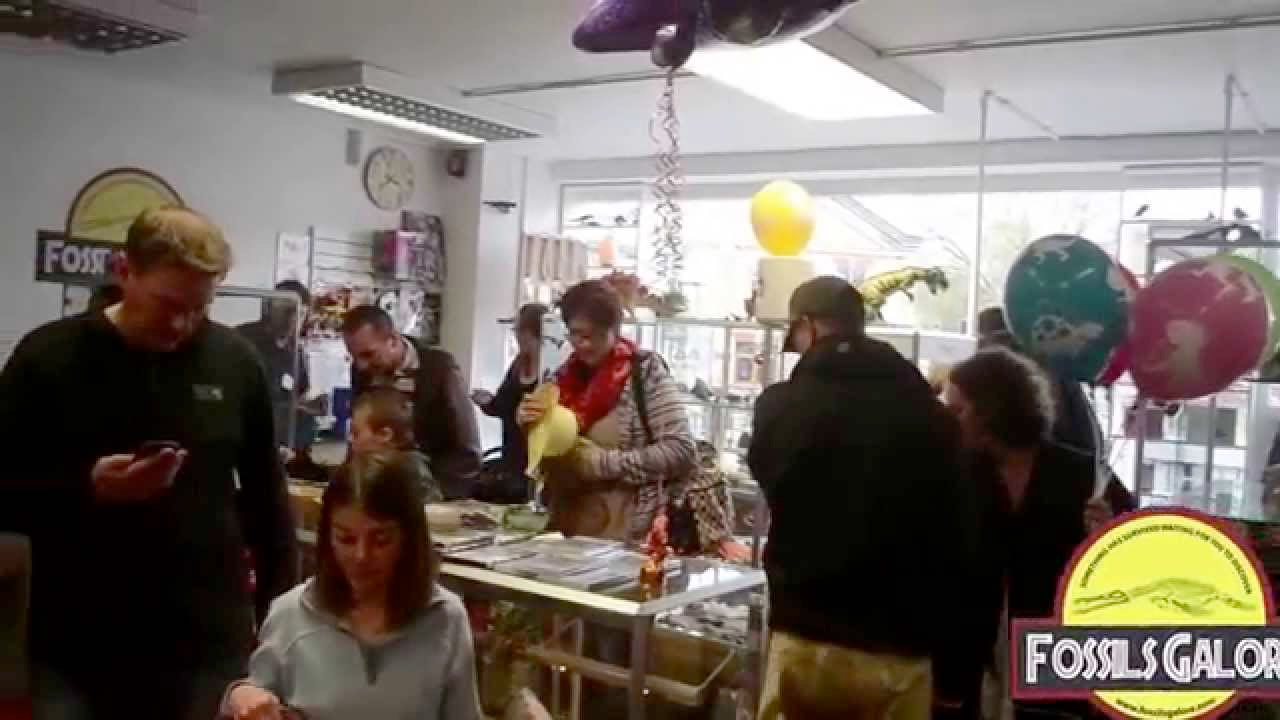 If you're planning a narrowboat hire boat holiday in 2017 these upcoming local Halloween events will give you some unusual ideas of places to visit, so that you can create haunting holiday memories to die for!
1) Fossils Galore Halloween Fun Day
Fossils Galore Educational Activity Centre in March is holding a Halloween Fun Day on Saturday 29th October this year. But when it isn't Halloween you can still enjoy fossil hunting in a prehistoric sand pit, an arts and crafts shop, tea shop, geode breaking and lots more. It's just one of the many family-friendly activities you can incorporate into your narrowboat holiday next year.
2) Ely Ghost Walks
On the weekends beginning 21st and 28th October 2016 you can discover the dark side of Ely on a Ghost Tour that takes you along the narrow passageways and dimly lit streets to hear about the local tales of scandal and death. Ely is home to some of the most haunted buildings in the country and in fact Ghost Tour visitors are guaranteed to see real "live" ghosts is in this character, themed event. (For bookings and more information visit www.olivercromwellshouse.co.uk)
There are events on all year round at Oliver Cromwell's House in Ely, which can be easily included in your Fenland narrowboat holiday. Oliver Cromwell's (haunted) former home is now a museum and tourist information centre; great to visit at any time of year.
Travelling by Fox narrowboat your cruise from March to Ely will take in ancient inns and maybe the murdered ghosts of Southery. (Read more local legends of violence and death in The Spooky Truth About Cruising to Ely!)
3) Cambridge Pumpkin Festival
This October Cambridge Sustainable Foods are promoting a number of local events, as part of the 2016 Pumpkin Festival: Such as pumpkin carving in Market Square, pumpkin cuisine made from rescued food, a pumpkin feast at The Free Press Pub and St James's Pumpkin Picnic. If you want to include narrowboating to Cambridge as part of your 2017 holiday check out the other seasonal, local events on their website.
Visit Cambridge at any time as part of your Fox boating holiday and discover more about this beautiful English city of students, bikes, colleges and stunning architecture.
Narrow Escape
Cambridgeshire and the Fenland Waterways offer history, heritage and culture at all times of the year; if you like the idea of exploring the Fenland waterways by boat check availability for next year now.
For more haunting ideas to add to next year's holiday plans, sign up for digital updates from this blog. (We never share or sell email addresses – your details are safe with us.) Just look for 'Follow Blog' in the sidebar on the right.