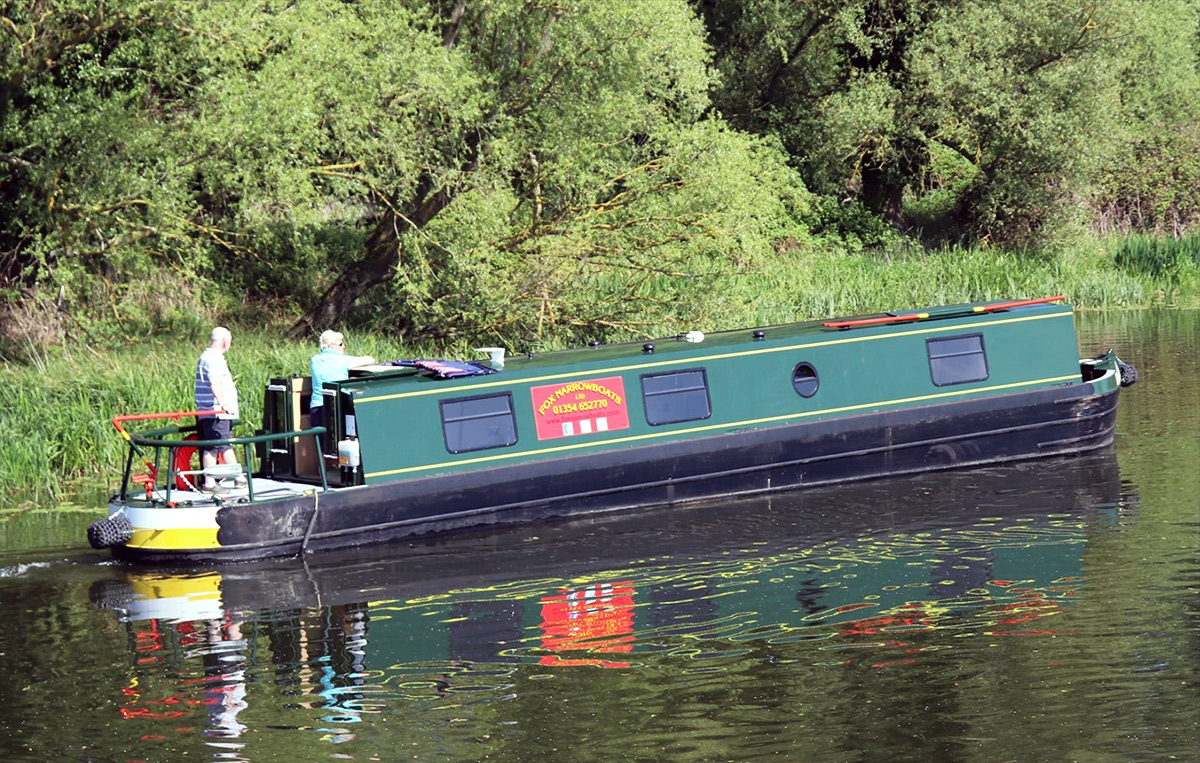 Looking for a break on the canals or rivers of England?
Want something to look forward to next year?
Searching for the best booking deals on the Fenland waterways?
Foxboats offer boating holidays on the River Nene and Ouse, near Ely and Cambridge. Our luxury canal boats include free Wi-Fi and all mod cons, and our family-run business provides training to new boaters.
In September 2020 the UK government announced that the tourism and hospitality VAT cut will now be extended until March 2021, allowing us to offer competitive prices to customers booking now.
The cut in VAT to 5% for tourism businesses, first introduced in July, will now be in place until well into the New Year. It had been set to finish in January, but the date has now been pushed back as the pandemic continues.
Many boaters return to the waterways around Easter time, as the weather improves and springtime begins. Here in Cambridgeshire the waterways are much less busy at that time of year, than on the nearby Norfolk broads. In fact The Middle Levels, River Nene, River Ouse and the River Cam still remain a well-kept secret, leaving us with lots of beautiful space to cruise, and unspoilt places to moor locally.
From pretty village walks, quaint churches and cosy pubs, to the nostalgic steam trains of the Nene Valley Railway, the Fens offer an idyllic English countryside experience. But you can also grab some retail therapy in an ancient market town, and then spend the evening at a classy restaurant. You could even shop for Easter eggs in Peterborough, absorb the incredible architecture of Ely Cathedral, or stroll among the grand and famous colleges of Cambridge.
Can you imagine starting off next year with a spring time boating holiday, absorbing the countryside views, as the scenery comes alive with daffodils, primroses and blossoming trees? A springtime  canal boat holiday not only means that the waterways are less crowded, but you can also benefit from much better prices, especially if you book now, for spring next year.
However, don't wait until it's too late. Our phones become very busy in spring, with boats booking up fast, so if you have a particular boat in mind, or a most convenient date set for your holiday then reserve your most suitable boat now to avoid disappointment.
If you book online today you could save up to 10% on your spring holiday! (You may also like How to Save Money on Your Narrowboat Holiday.)
To get more tips and advice about exploring Cambridgeshire and the Fens sign up now to receive regular articles by email. (See 'Follow Blog' to the right of this article.)