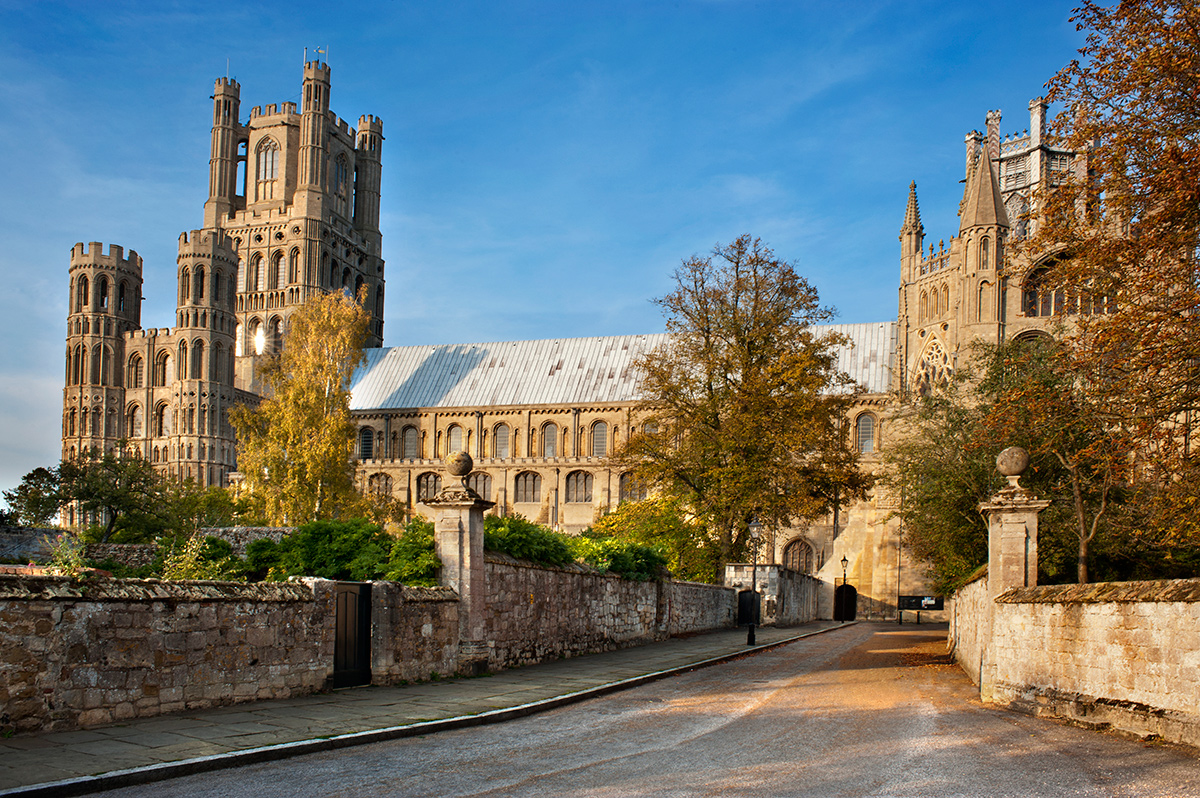 From historical drama, to biography and romance, Cambridge and Ely have featured in many impressive films over the years. To celebrate this, Fox Narrowboats have put together a list of some of the best real movie locations that you can actually visit by narrowboat.
Maurice (1987)
In this romantic drama, a young man tries to come to terms with his sexuality, in the oppressive atmosphere of Edwardian society. The university scenes were filmed at Cambridge. Exterior shots are of Trinity College, at the Quad and under the Wren Library. The Gothic William IV Porter's Lodge can be seen at King's College, where the Latin grace was also filmed, in the Dining Hall.
The punt trip is on the River Cam at Clare Bridge, and the romantic scene between Maurice Hall (James Wilby) and Clive Durham (Hugh Grant) in the field is near Ely in Cambridgeshire. Wandering the magnificent colleges of Cambridge is just one film location you can include in your narrowboat itinerary.
Elizabeth: The Golden Age (2007)
This movie stars Cate Blanchett when Elizabeth's barge sails down the Thames, but it was actually filmed on the River Cam! In this historical drama a mature Queen Elizabeth endures multiple crises late in her reign including court intrigues, an assassination plot, the Spanish Armada, and romantic disappointments. You can travel down the River Cam yourself when you hire a Fox narrowboat.
The Other Boleyn Girl (2007)
In this story, Anne Boleyn (Natalie Portman) competes with her hitherto little-known sister Mary (Scarlett Johansson) for the affections of the young King Henry VIII (Eric Bana). The grand ceremonial areas of the palace are represented by Ely Cathedral. You can clearly see its elaborately carved spiral Organ Stairs. The cathedral was also seen as 'Whitehall" in Elizabeth: The Golden Age, and featured in the popular Netflix series The Crown.
The Kings Speech (2011)
Ely Cathedral stood in for Westminster Abbey in Colin Firth's 2010 historical drama about King George VI. Founded in 673, the history and architecture of the cathedral will overwhelm you, making it a must-see if you're narrowboating on the River Great Ouse.
The Theory of Everything (2014)
This dramatised biography follows the relationship between the famous physicist Stephen Hawking and his wife. Locations featured include St John's College, the Kitchen Bridge, the River Cam, the Cambridge Bridge of Sighs, and several Cambridge streets.
For more films featuring Cambridge check out The Man Who Knew Infinity (2015), Chariots of Fire (1981) Monty Python's The Meaning of Life (1983) The History Boys (2006) and Sylvia (2003) (about the relationship between the poets Ted Hughes and Sylvia Plath.)
Why not chill out on a cosy Autumn evening with one of these movies, and picture yourself exploring these epic locations on a narrowboat holiday next year?
Our route guides to Ely and Cambridge will talk you through the boating journeys, showing highlights on the waterways and places to visit.
1 March to Ely – Approx 18 cruising hours return trip
2 Ely to Cambridge – Approx 5 hours narrowboat cruising each way
Hey! Are you new here? Subscribe on the right to receive more secrets of the undiscovered Fenland waterways, by email. (We never share or sell email addresses, we'll only be sending you our local, insider knowledge, every two weeks.)