Our mooring customers and visiting boaters to the Middle Level Navigation should check out the latest news on the Middle Level Bylaws.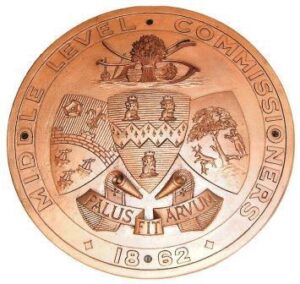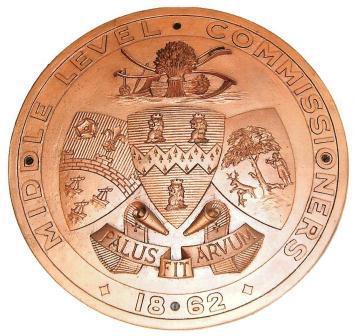 Middle Level Act 2018 and Navigation Byelaws 2019
The Middle Level Commissioners are the navigation authority for the Middle Level river system which comprises approximately 100 miles of navigable waterways in Cambridgeshire and Norfolk.
The legal framework which governs the Commissioners' navigation function were made up of a number of 18th and 19th century Acts which are now considerably out of date and do not align with either the modern requirements or the statutory framework applicable to other navigation authorities such as the Canals and River Trust and the Environment Agency.  The previous legislation which governed the Commissioners did not include adequate provision for the registration of vessels using the waterways or the levelling of charges for the use of waterways and associated facilities by recreational boats.
The Commissioners had been working hard since 2016 promoting a Private Bill through the House of Commons and the House of Lords and were
extremely pleased in November 2018 when the new Bill received Royal Assent.  The new Act contains important provisions on charging allowing us to properly regulate navigation on the waterways and a system of registration for vessels using the waterways. These powers are akin to those used by the Canals and River Trust, the Environment Agency and the Broads Authority and other large inland navigation authorities.  Section 11 of the Act gives the Commissioners the important power to make Byelaws in relation to the waterways and their banks facilitating the maintenance and improvement of the waterways for the purpose of recreation and leisure pursuits, for controlling the navigation of the waterways and to regulate the conduct and activities of persons using the waterways.
With regard to these Byelaws, the Commissioners have now produced a final set which are currently being advertised. Following advertisement and consideration of any representations made during the advertising period, the Byelaws will then be submitted to Defra for confirmation and then published on their website.
The Commissioners are pleased to be in constructive discussions with the Environment Agency on the introduction of the registration system, with a view to aligning the registration process as closely as possible with them to facilitate smooth passage between waterways.  Once the arrangements for the Registration Scheme have been finalised, the Commissioners will be in a position to publish and advertise a list of registration fees for boats.  Further information will be available on the Navigation Section of the Commissioners' website www.middlelevel.gov.uk