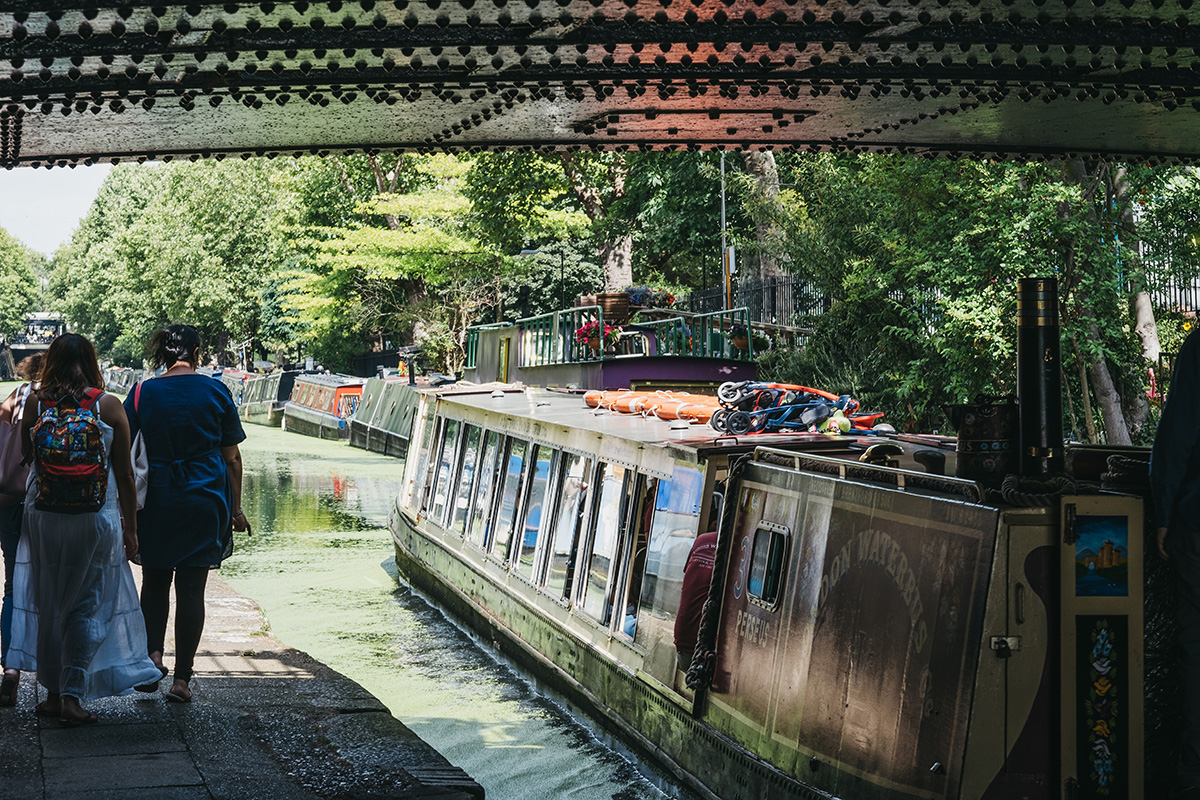 Last week an extreme heat warning was put in place by the Met Office, as this year's second heatwave continues to affect the whole of Britain. The public were urged to use water wisely as drought had affected several areas. Liveaboard narrowboaters and those on canal boat holidays had to think about the best ways to manage boating in a heatwave.
1) Early Start
Some boaters like to set off at 7.00am and finish boating by 10.00am to avoid the fiercest heat of the day. If you're steering, or sitting on deck for any length of time, wear sunscreen and a hat, because the sunlight is strong when it bounces off the water. Wearing light coloured clothing will help to reflect the heat.
2) Low Water Levels
A second month with almost no rainfall is putting many waterways under pressure. The Middle Level waterways are kept topped up by taking water from the River Nene. In a heatwave boaters may need to be aware that with lower water levels you will need to cruise at a slower speed and keep an eye out for submerged obstacles. On some navigations it is possible to share a lock with another boat, therefore saving water. On the rivers Nene, Ouse and Cam a lack of rainfall can cause lower flows and river levels. You can check online for the latest navigation advice: Navigation Notices for Great Ouse and River Nene. When mooring the boat make sure that that ropes and lines allow for changeable river levels.
3) Moor in the Shade
A steel narrowboat can get pretty warm on the inside during hot weather, so if possible avoid mooring in direct sunlight. Over-hanging trees are a blessing in a heatwave! Allow a breeze to flow through the boat by opening all the doors, side hatches, roof hatches, vents and windows. (But lock and secure the boat again if you are leaving it unattended.)  Close the curtains on the side of the boat that faces the sun.
Some of the old working boatmen used to drape wet cloths over the cabin roof and sides in hot weather, to cool the boat.
4) Don't Swim
It can be tempting to consider cooling off in the river, but navigable waterways are not intended for swimming, and can be dangerous as powered craft may not see you in the water. In some waterways it's possible to contract a potentially serious bacterial infection called Weil's disease. In July this year a 16 year old boy died after getting into difficulties while swimming in a canal in West Yorkshire. The Canal and River Trust website warns that there are also hidden risks of open water swimming, including submerged debris, fishing wire, reeds and unexpected cold-water shock.
If you want to include swimming in your Fox Narrowboats holiday there are public swimming pools and lido's in Peterborough, Ely and Cambridge.
5) Keep Hydrated
Keep a stock of soft drinks and water on board, and try not to drink too much caffeine or alcohol, which are diuretics and can cause your body to lose fluid.
One of the great things about travelling by boat is being able to moor up at a waterside pub for a cooling drink. Here are a few of our favourite pubs you can visit by boat: Three Waterside Pubs to Visit on Holiday
A waterways guide book will be supplied with your hire boat, which will tell you about pubs, and where there are water points to refill the boat's water tank. However, the boat will be supplied with plenty of water in advance of your holiday.
Your Summer Cruise
These tips should ensure that even in a heatwave your summer cruising is safe and comfortable. The Anglian waterways are absolutely stunning in this glorious weather. If you're reading this at home or in the office, perhaps you are wishing you were on a narrowboat holiday right now? Check availability and plan your next canal boat break or day trip.
Hey! Are you new here? Click 'Blog' (top right) and look for 'Follow Blog' in the right sidebar to receive more helpful holiday tips about the Fenland Waterways. (We never share or sell email addresses, we'll only be sending you our local, insider knowledge, every two weeks.)
Credit: Deposit Photos Licence