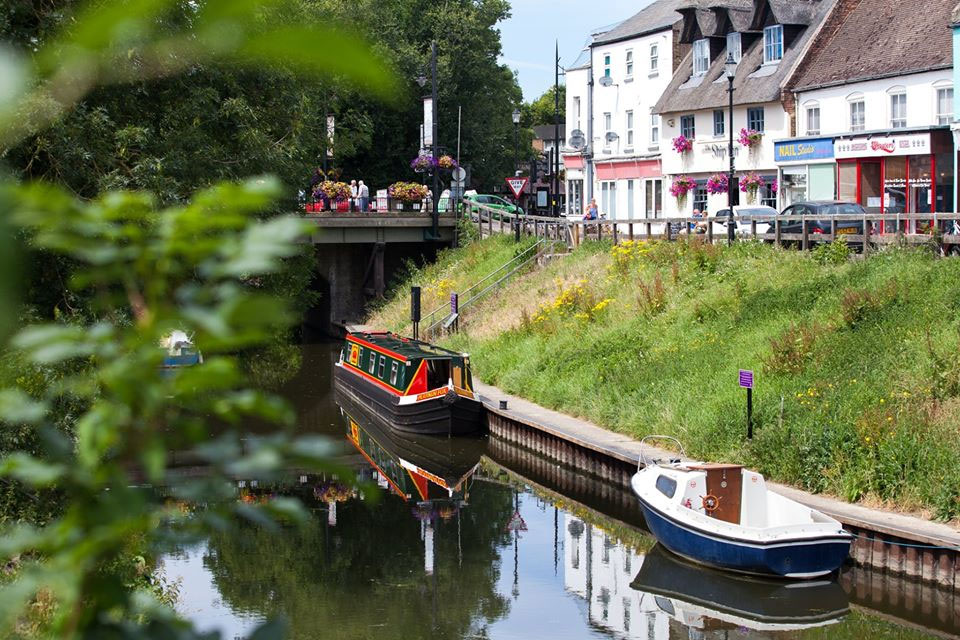 Are you up for a vibrant music festival this year?
Or a quiet retreat cruising under our spectacular Fenland skies?
Perhaps you are looking for a budget narrowboat holiday?
We have a canal boat holiday to suit every kind of person; it just depends what time of year you would like to visit us, and which narrowboat route you plan to take.
Here are 10 surprising ideas for this coming year, taken from the highlights of last year's blog posts.
1) The Romantic Holiday
If you want to avoid staying in an overbooked hotel with dozens of other Valentine's couples this February, the answer is to book a romantic getaway, on a narrowboat, in the Spring! Our Top 3 Romantic Destinations.
2) The Festival Holiday
Join us for a short canal boat trip this April, at St George's Fayre, or combine this year's holiday with a summer festival. Enjoy live music, funfairs and market stalls, then head back to your holiday boat for some rest and recuperation. Four Festivals to Visit by Narrowboat this Summer.
3) The Easter Holiday
A Spring break away means that the waterways are less busy, the wildlife are awakening from hibernation and new baby animals and waterfowl are born. Daffodils, primroses and other seasonal flowers line the waterways. How to Grab a Last Minute Easter Boating Holiday.
4) The Art Lover's Holiday
What's a sophisticated narrowboater to do on a rainy day? Where can a cultured canal cruiser go to view art? And which local exhibitions are free to enjoy? Four Fenland Galleries for the Classy Canal Boater.
5) The Middle Level Holiday
Fox Narrowboats is in a great position, nestled in the centre of the Middle Level Waterways, not far from the idyllic riverside villages of Upwell and Outwell. This holiday will suit you if you want to visit ancient churches and charming old English pubs. Five Things You'll Love About the Middle Levels.
6) The Quiet Retreat
While Norfolk is teeming with holiday cruisers in the summer months, Fenland boaters enjoy a quieter life. The Alternative Boating Holiday is by Narrowboat: Avoid the Busy Norfolk Broads.
7) The Budget Holiday
If lavish boating holidays are beyond your budget we have several low cost alternatives for families, friends and couples on a budget. Boating on a Budget: 3 Low Cost Alternatives.
8) The Family Holiday
School holidays used to be a time for children to spend their days running around outdoors, and a rural narrowboat holiday can give your family an experience reminiscent of simpler times. Last Minute Narrowboat Holiday: Deals for Families.
9) Back to School: The Cambridge Holiday
Visit the 'city of perspiring dreams'; a world-famous University City. Cambridge is the home of students, bicycles and colleges; a place to go shopping while admiring the incredible architecture. Three Amazing Things to do in Cambridge.
10) The Spooky Holiday
And finally, whether you're an enthusiastic paranormal investigator, or just someone with an appetite for history, heritage and old-fashioned storytelling, East Anglia is rife with ghost stories, legends of drownings, and tales of disappearances and violence. How to Hunt Fenland Ghosts, Even When it isn't Halloween.
For more haunting ideas to add to this year's holiday plans, sign up for digital updates from this blog. (We never share or sell email addresses – your details are safe with us.) Just look for 'Follow Blog' in the sidebar on the right and get insider knowledge about the Fenland Waterways.
You may also like: Why January is the Best Time to Book Your Hire Boat Holiday