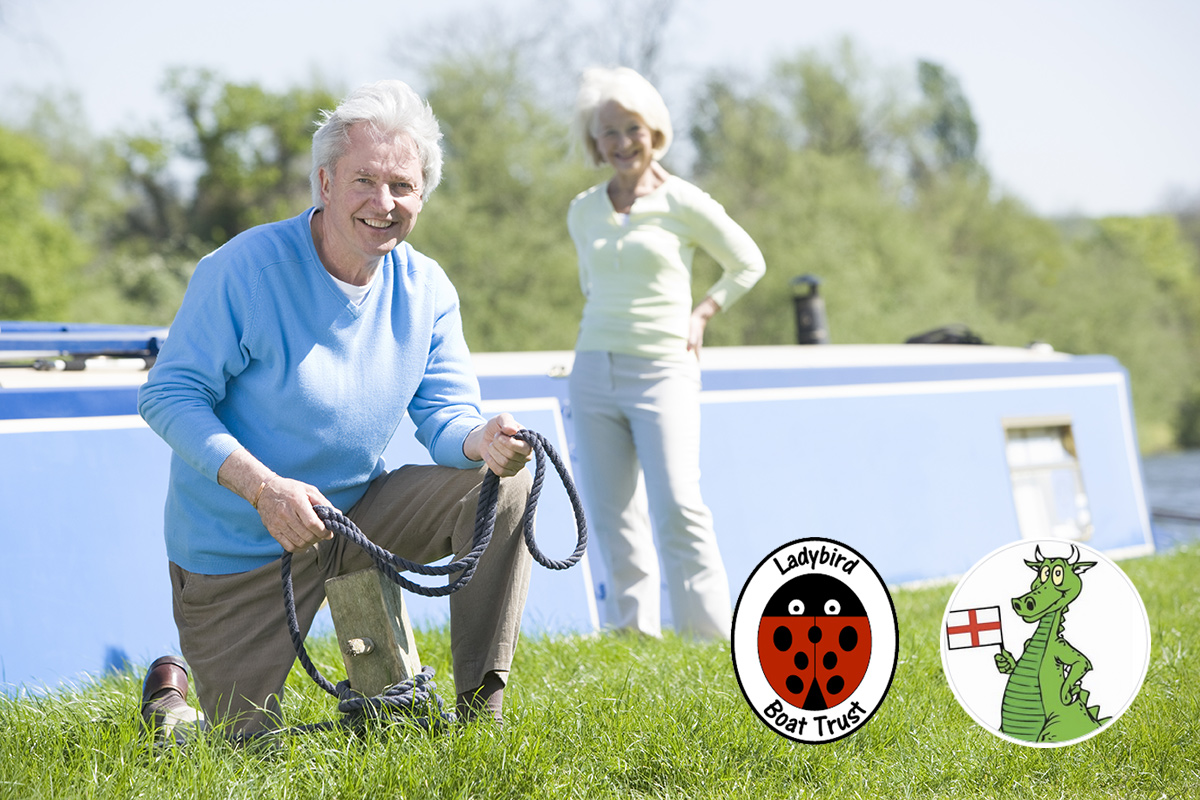 Don't you just love watching the narrowboats go by in the summer?
Did you know that watching boats pass by is known as "gongoozling"?
Do you want to stop gongoozling and have a go at boating this year?
You may like to join us for a short canal boat trip this April, at St George's Fayre; tickets are just £5.
Thousands of people visit March every year to enjoy live music and dragons, great food, Morris dancing, a craft market and an art exhibition at St Georges Fayre. On Sunday 28th April 2019 our local town centre will be pedestrianised, to make way for a bustling street market, a fun fair, and dance performances.
We will be running boat trips throughout the day and this year we are raising money for The Ladybird Boat Trust. The trust offers boat trips to the disadvantaged or disabled, young or elderly (and their carers) from their base on the Great Ouse near Huntingdon. Many groups return year after year and the annual boat trip is a highlight in their year.
St Georges Fayre begins with a parade through the town to the Market Place, where the Mayor will officially open the day at 10.30am. There is free entertainment on offer all day including Punch and Judy shows, circus skill workshops, and falconry displays. There will also be over 100 stalls, a craft fayre, street food and plenty of live music. (Check out the live music and dragons in this two minute video at the St Georges Fayre Facebook page.)
We will be running 12 boat trips during the day along the Old Nene between the town bridge and West End park. Each trip lasts around 30 minutes and gives boat-watchers a chance to experience a journey by water. Trips are available by buying a ticket on the day, or advanced booking from 1st March by calling 01354 652770.
Offers
We have some special offers on at the moment that mean you could combine your visit to the fayre with a narrowboat holiday. Search for special offers here; prices start at just £699.
You may also like: How to Celebrate St Georges Day on a Narrowboat Holiday
Don't miss more tips about upcoming events in the Fens: Sign up to follow this blog in the sidebar on the right. (We never share or sell email addresses, we just send links to our latest blog articles.)