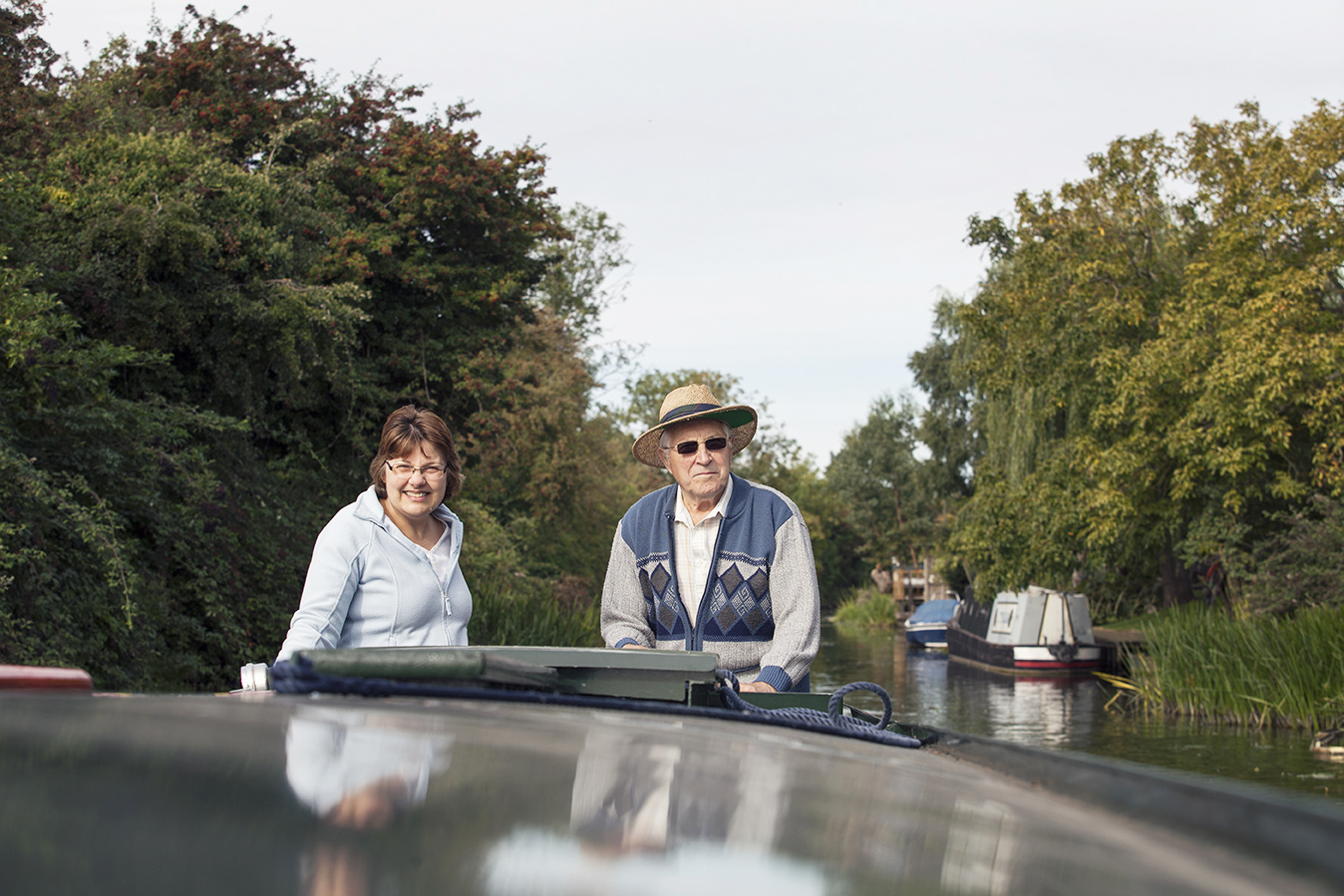 Are you looking for a unique idea for Mother's Day?
Are you struggling to come up with a gift that is better than last years?
Want to show your mum, gran, step-mother, or the mother of your children just how much she means to you?
Day boat hire on the Fenland waterways offers the chance to treat that special someone to a most relaxing and memorable day. Invite up to ten members of your family along, to share in a day out cruising the waterways on a narrowboat.
This year Mothering Sunday is on March 31st and our annual boating season begins the following week, so you can book a trip in advance and surprise your mum with the news on Mother's Day. Boating brings the whole family together as it appeals to all ages. You can bring your own picnic and snacks, or stop at a waterside pub on the journey.
We have two luxury day boats available to hire: The March Adventurer and the March Explorer. They are both colourfully painted, and equipped with with a hob, fridge and sink, crockery and cutlery, a toilet and a seating area. On board you'll also find a 12v mobile phone charging point, so that you can keep taking pictures with your phone.
Don't worry if you're new to boating. You will be fully trained as part of the boat handover routine. One of our RYA qualified instructors will explain how to steer the boat and operate the locks ensuring that you feel comfortable and confident before you set off.
"Having never done this before, we were amazed at just how easy it was – we were taken through the safety procedures by a lovely lady called Paula and then given a short demonstration as to how to start/stop/manoeuvre the narrowboat before being let loose on the water…
This is a great day out and a really different way of seeing the Fens from a totally different perspective. We especially liked that dogs are openly welcomed so we were able to bring along our furry friends. We will definitely do it again."
– Paula J on Trip Advisor
It's a leisurely day out as you only average around three miles an hour, so you won't be travelling very far. Our friendly staff will help you to plan your route and timings before you set off. If you head for the twin villages of Upwell and Outwell you could book a table for lunch at the Crown Lodge in advance. Then relax with some drinks on the boat on your way back to the hire base.
If you're used to cruising the canals you may find the Fens quite different to the rest of the waterways. There are very few locks and the navigation is managed by the Environment Agency instead of the Canal and Rivers Trust. You'll also find it to be quite uncrowded with long stretches of open water. There is rarely another a boat in sight, just beautiful scenery and wildlife.
Want to treat your mum to a day afloat this year? Check here for availability of boats and dates to suit you.
Hey! Are you new here? Subscrday ibe on the right to receive more secrets of the undiscovered Fenland waterways, by email. (We never share or sell email addresses, we'll only be sending you our local, insider knowledge, every two weeks.)