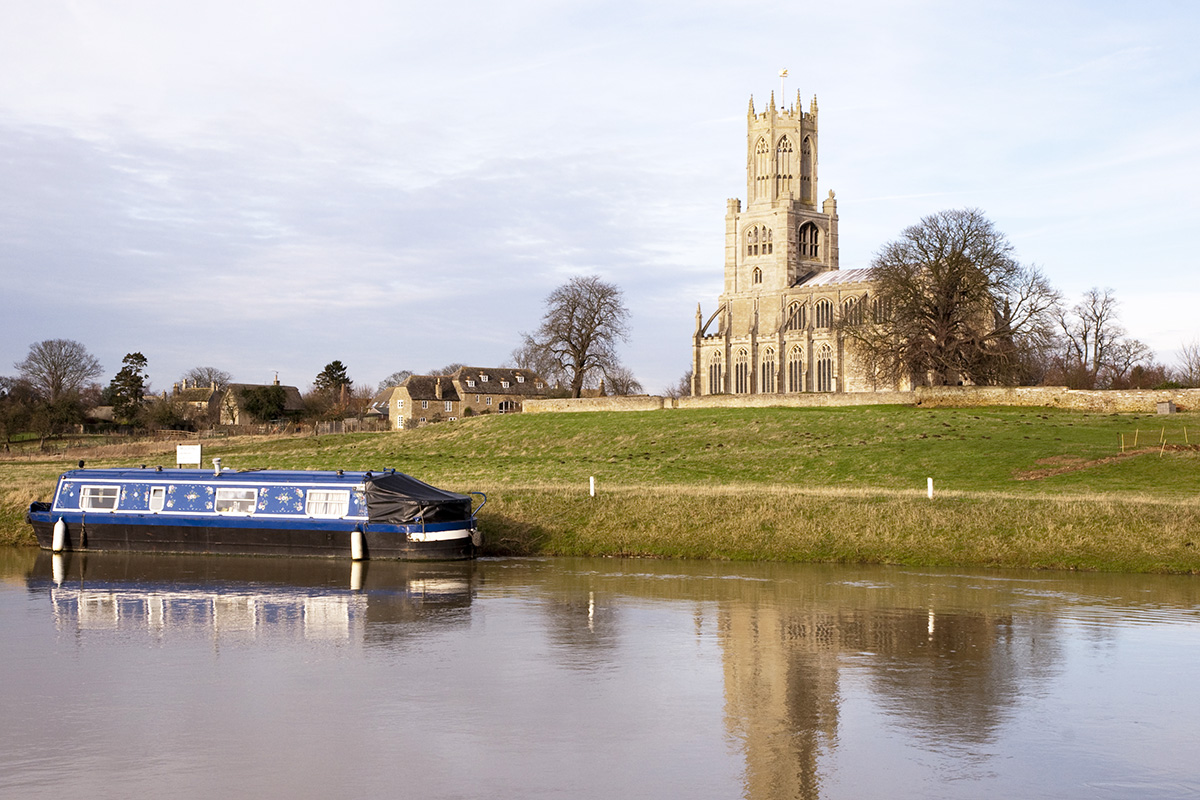 Are you looking for scenic walks and waterside pubs this summer?
Do you enjoy wandering around idyllic villages and market towns?
Want to explore a historic network of man-made waterways?
More than seven million visitors go to the Norfolk Broads every year, attracted by the beautiful countryside, wildlife, history, cultural activities and shopping opportunities. Norfolk has become famous for the man-made Broads, a National Park with over 125 miles of navigable waterways, which is teeming with holiday cruisers in the summer months.
But this popularity can make boating a busy, and at times, overcrowded experience. Cambridgeshire, Norfolk's nearest neighbour to the west, is a great uncrowded alternative to the Broads. Here you can hire a canal or barge style boat for a more comfortable living space. Our narrow boat hire base is central to the Fenland waterways; a lesser-known man-made network of navigations. From here you can explore the beautiful countryside, wildlife, history, cultural activities and shopping opportunities of the Fens, without struggling to find a mooring space during busy times.
Countryside
The Fenland Waterways are a large network of rivers and canals packed with wildlife. These navigations in the East of England include the River Ouse, the River Nene and the Middle Levels: interconnected waterways of rivers and canals.
Jan Pickles (narrowboater, and co-author of UK River and Canal Info) says, "We love the peace and tranquillity of the River Nene, as opposed to canals at this time of year."
Blogger and narrowboater Sue from nb No Problem loves cruising the East Anglian rivers with her husband and two border collies. The Nene is her favourite river and she advises taking it slow so that you can enjoy the beautiful lock surroundings with ancient mills.
History and Culture
Visiting Cambridge, Ely, Huntingdon, or Northampton, by narrowboat allows you to explore churches, art galleries, museums and the famous colleges of Cambridge University at your leisure. Don't miss Ely Cathedral and Oliver Cromwell's house if you're cruising on the River Ouse.
Shopping
If you stop at the visitor moorings beside Ferry Meadows Park you can explore Peterborough city centre, to enjoy shopping, the theatre, markets and all the restaurants you would expect to find in a major city. If you take a holiday cruising in the opposite direction, you'll find high street brands, local markets and bohemian boutiques in Cambridge. You may also discover quaint little market towns along the way, for local produce; and Ely is well-known for its antique shops.
If you want to enjoy a narrowboat holiday while avoiding the overcrowded Norfolk Broads, the Fenland Waterways could be just what you are looking for: They are one of England's best kept secrets! Our warm, friendly family business and boating holiday experience stretches back generations. We'll give you some training in boat handling if you need a refresher. Join us for a holiday break, or day hire with friends this summer.
Not ready to book yet? Subscribe on the right to receive more secrets of the undiscovered Fenland waterways, by email. (We never share or sell email addresses, we'll only be sending you our local, insider knowledge, every two weeks.)