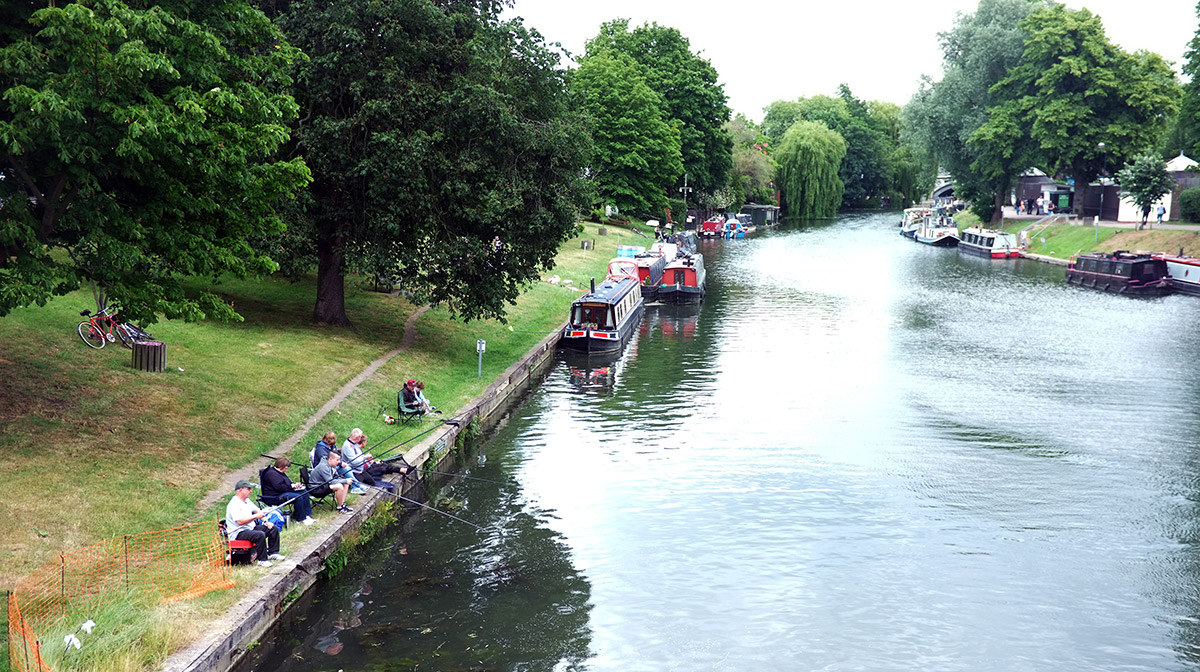 If you're based in London looking for a UK holiday, or 'staycation', you may be surprised to find out that you don't have to travel far to get away from it all. Our narrowboat hire base is less than 100 miles from London, and is accessible by train from Kings Cross in about 90 minutes. It's the perfect starting point to enjoy some rural wildlife, stunning landscapes and quaint English towns and villages.
If you've already looked into canal boat holidays you may have heard of the Llangollen canal in Wales, the Kennet and Avon in the West Country or the Norfolk Broads. However, the first two choices are some distance from London and the Norfolk Broads are surprisingly busy, compared with our uncrowded Fenland Waterways. Perhaps this is why BBC Countryfile's Adam Henson described the east of England waterways as a "hidden gem".
I had actually lived on a narrowboat in London for several years before I even realised that Cambridge and Ely are connected to the nationwide canal network! Not far from London there's a whole other secret waterway network that nobody tells you about. You won't find the East Anglian waterways mentioned in the Nicholson's guides because they don't cover this area. Instead you'll find that the Great Ouse, River Cam and Middle Level waterways are covered by the Imray canal guides.
Boaters who do know about these undiscovered rivers, return time and again because they offer such peaceful and idyllic countryside cruises, pretty walks, villages, and churches. You can also enjoy shopping and eating in Ely and Cambridge, cosy pubs, and the steam trains of the Nene Valley Railway. If you're looking for uncrowded waters, beautiful little rivers, tourist attractions and historical places to visit then you may just have discovered the waterways' best-kept secret.
Can you imagine visiting Ely Cathedral and the world famous Cambridge University by canal boat? On the way you'll find wildlife and wild flowers, traditional pubs and historic monuments. You can also visit the birth place of Oliver Cromwell at St Ives. Travelling down the river has to be the prettiest and most relaxing way to see Cambridge, and you can choose a size and style of boat to suit you. (Check out 3 Things You Must Do When Visiting Cambridge.)
If you're keen to discover new places, and try boating in an area that you haven't been to before, then our hire base at March is in such a convenient location for London. Check availability today and soon you'll be boldly exploring the unknown, at three miles per hour, with a mug of coffee on the roof.
If you're interested in reading about boats and canal life, then enter your email address on the right (under 'Follow Blog') and we'll send you regular blog articles with tips, advice and stories from the waterways. (We never share or sell email addresses, your details are safe with us.)