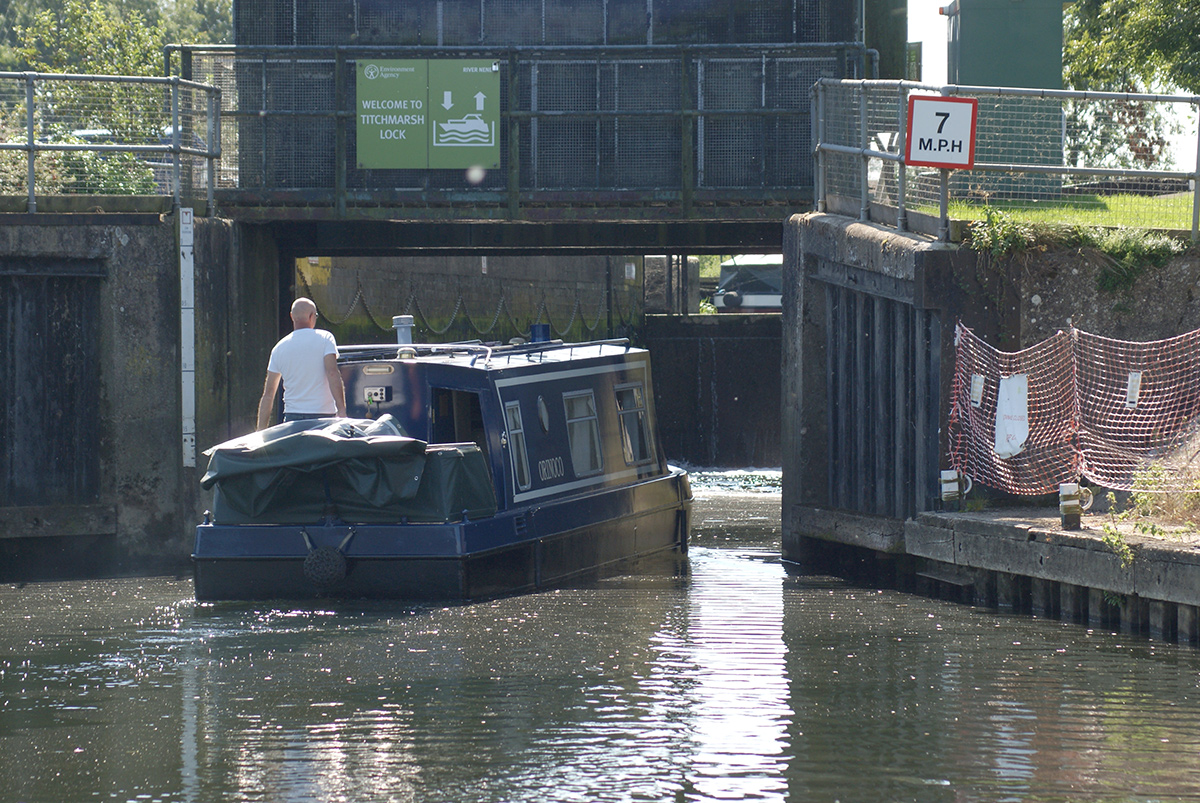 With so much countryside, wildlife, heritage and things to see and do on the East Anglian waterways you may enjoy spending some time planning your ideal holiday route, before you come.
Our first tip is that you should never over-estimate how far you can go on your holiday!
A canal boat's maximum speed is four miles an hour, but you'll often find yourself moving much slower than that. You also need to factor in the locks, which take at least twenty minutes each, more if you are waiting for another boat to come through: So don't try to do too much. However, going slow is part of the charm of a narrowboat holiday – it's as much about the journey as it is about the places that you visit on the way!
"Canals are the fastest way of slowing down".
You can stop to moor your boat at a variety of moorings; just not near bridges, junctions, locks or in other company's boat yards without their permission. Environment Agency and other mooring sites are listed in the waterway guides and maps. Our company is also a member of GOBA so on the river Great Ouse their moorings are also available for your use. Your hire boat is supplied with mooring ropes fore and aft, steel 'mooring pins' and hammer.
Here are five brilliant resources for planning your lazy holiday cruise.
1) Fox Waterways Routes
First you can get a rough idea of where you want to go, from our website. Our online route guide will take you through the possible boating journeys, showing highlights on the waterways and good places to visit. You will cruise through rivers, canals and open sections during your boat hire holiday. From our hire boat base there is a choice of the waterways of East England, including the River Ouse, the Nene and the Middle Levels. See our simple maps and descriptions of places to visit here: Fox Waterways Routes.
2) Guide Books and Maps
Once you're on board your hire boat you will find that we provide Imray guide books and Lockmaster maps with each boat. The Imray guides cover our local navigable rivers, creeks and lodes. The maps in each book are accompanied by essential notes and interesting commentary to help you find your way. For example, they cover places to moor, pubs to visit, towns to see and useful phone numbers. Lockmaster Maps are a famous series of canal and inland waterway maps printed at 1/2″ to the mile and offer a beautifully, detailed navigation guide.
Before your holiday begins you can also play around at home with various online guides.
3) CanalPlanAC
Nick's Canal Route Planner — CanalPlanAC — is an interactive online guide to the inland waterways.
It helps you to plan your journey or holiday by calculating the length (distance, number of locks, time taken) of your trip and shows information about pubs and shops etcetera on the way. There are also plenty of waterways photographs on the site, so that you can begin to imagine your trip.
4) Boat Sat Nav
This online guide is optimised for use on mobile GPS devices such as phones and tablets (best) but is still accessible online using a laptop or desktop computer. It shows lock positions, services, moorings, shops, chemists, cash points, takeaways, bus and rail connections and more. The info is constantly updated. On a mobile device all you need is the Google Maps App and a Google account. On a laptop or desktop you don't need anything other than a web browser to use this.
5) Waterway Routes
Waterway routes offer downloadable cruising maps for your computer, Android, iPhone/iPad or printout. These are available to buy in PDF or QCT format. QCT (QuickChart) is the file format used by Memory-Map software to store digital maps and charts. They offer waterways guides individually, but you can save money by ordering a bundle, such as the three cruising maps for River Nene and Middle Level Navigations + River Great Ouse and Tributaries. Fox Boats director, Paula Syred, likes to use these maps.
Wi-Fi is available on all our boats, which also have in-car chargers and 240v power supplies. There is a 1.25GB allowance for short breaks and 2.5GB per week.
Which Boat?
While planning your holiday route why not also begin thinking about which boat you'd like to hire? We have different sized boats sleeping different numbers of people. See the different layouts inside the boats here: Fox Holiday Fleet.
You may also like: How to Plan a Narrowboat Holiday That Your Family Will Love
Get more FREE tips for planning your holiday by signing up for our blog updates. Subscribe on the right, by email. (We never share or sell email addresses, we'll only be sending you our local, insider knowledge, every two weeks.)