So, you've enjoyed a few hire boat holidays and taken an RYA Helmsman Course; and you now feel ready to take the next step towards owning your own boat. Here are our top three suggestions for getting afloat in 2015.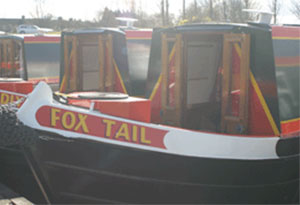 1) Build It
Fox Narrowboats have spent over 40 years refining their distinctive, yet traditional narrowboat style that is now recognisable by enthusiasts on the waterways who are looking out for a "Foxy" bow. Our company founder, Charlie Fox is considered to be a bit of a waterways pioneer; he was active in the revival of the Fens for boating and worked on quite a few waterways renovations.
You can easily calculate the cost of having a narrowboat built, with our nifty narrowboat build calculator. Find out more about narrowboat building at Fox Boats.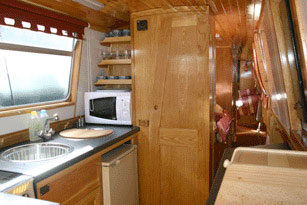 2) Buy It
Occasionally we have second hand canal boats for sale at our marina. Check out boats for sale page on the website
For a virtual tour of the boat check out the video of Silver Fox here.
3) Research It
You'll need to consider how you're going to finance the boat purchase and decide on a budget. Make sure you factor in a budget for repairs and improvements as you get to know your boat during the first year of ownership. Make sure you also budget for ongoing licence fees, marina fees and insurance costs.
You can easily research the kind of boat you can afford on a website like Boatshed Grand Union. Covering London and the South East they visit and photograph every boat for sale. Looking at the pictures and specifications on the website you will get a feel for whether you'd prefer a trad or cruiser, widebeam or narrowboat. If you want to bring a boat to the Fens, Boatshed can advise on boat transport, or alternatively you may enjoy a leisurely cruise to the waterway of your choice!
Check out Boatshed's: How to Buy a Boat: The Ultimate Guide and if you're thinking of selling a boat grab their Free eBook: How to Sell a Boat: The Ultimate Guide.
Would you like to write for us?
This is a reciprocal guest post from Peggy at Boatshed Grand Union. You may also like our recent guest post on the Boatshed Grand Union blog. If you'd like to see your blog featured here, and would be happy to host an article from us on your blog or website then get in touch! Contact Tim.
New here? Subscribe on the right to receive regular tips, stories, news and advice related to canals and boating. (We never share or sell email addresses, we'll only be sending you blog articles.)