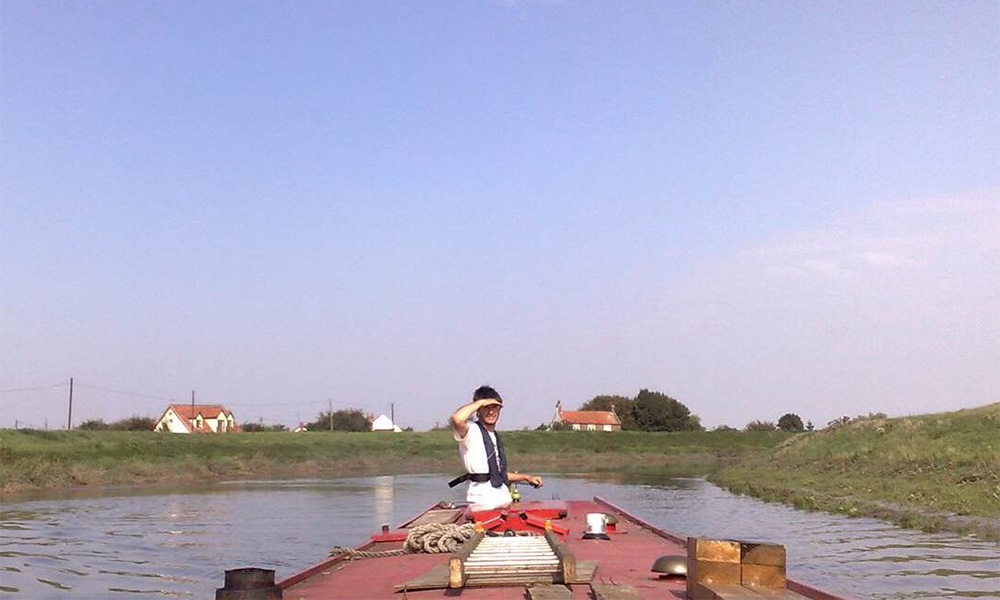 Salters Lode to Denver passage, along the tidal Great Ouse, may sound daunting but with the right preparation and precautions, should be straightforward and safe.
Preparation
Call ahead to check locking times as these change with the tides (Fox's will be able to let you know the locking times for your trip if you are on a holiday hire boat).
Make sure you have plenty of fuel.
Arrive in plenty of time, at least an hour before you are due through the lock. There are two reasons for this, to make sure you don't miss the tide and so that you have time to speak to the lock keeper.
It's always a good idea to chat to the lock keeper – he or she can talk you through the crossing, as well as let you know about the conditions which may affect you on the day.
If you have time, a walk along the bank to familiarise yourself with the landmarks will make the crossing easier. If you have time have a look at the river at low water, so you can see where the sandbanks are.
Get your anchor ready. Position it somewhere you can easily drop it overboard, and make sure it's attached securely to the boat!
The Crossing
All crew members should wear a lifejacket. The water is deep and fast flowing.
Take care with pets and young children. It may be best to keep them inside.
Don't be afraid to use plenty of power to make the tight turn into or out of Salter's Lode, especially if you're turning against the direction of the current. Be aware of the current direction and how it will affect your boat.
Look out for the sandbank marker (cross on a pole) outside Salter's Lode. Don't be tempted to cut the corner!
Once in the lock, follow the lock keeper's instructions carefully.
Boats longer than 61ft are a special case and can only go through the Salter's Lode lock on the level tide (gates open both ends), and have to wait for the lock at the other end to be ready, either on the tyre wall when coming into Salter's or the pontoons coming into Denver.
Courtesy to Other River Users
On all waterways, the rule is to travel on the right. There is a stretch near Cambridge where navigation is on the left, but this is signposted. However, mostly, it's best to stay in the middle where it's deepest unless another boat is approaching the other way.
Powered boats
You may have to wait at bridges if you see a boat coming the other way. Whilst some are high and wide, there's not room to pass under many of them, especially on the Middle Level. At bends, sound your horn to warn other boats of the presence as you approach. When passing moored boats, make sure you slow down to a tickover, especially on the shallow Middle Levels.
Manually Powered Craft
Cambridge is well known for its rowers, but you may find small craft anywhere. Rowing boats will often be faster than you, but their visibility may be limited. Keep an eye out behind you as well as in front, and let them know if it is safe for them to overtake. If they do not seem to have seen you, sound your horn to alert them, or call "Take a look" which is the standard rowing terminology for "watch out". If they're heading for you at speed, shouting "hold it up!" will get their attention because it means "stop the boat dead". For small boats which are slower than you, give them plenty of room as you carefully pass by. Ensure that you are not creating a breaking wash. On some of the rivers you may encounter rowing races taking place. There will be marshals on the banks (usually wearing hi-vis jackets) who will give you instructions about whether to wait or pass through safely.
Sailing Boats
The best course of action is generally to maintain a steady, predictable course and they will manoeuvre around you.
Check out our suggested cruise from March to Ely crossing the short length of tidal river between Salter's Lode and Denver Sluice.
Thanks to Amy Tillson of M.B. Willow, Cambridge, for this guest article with photos.