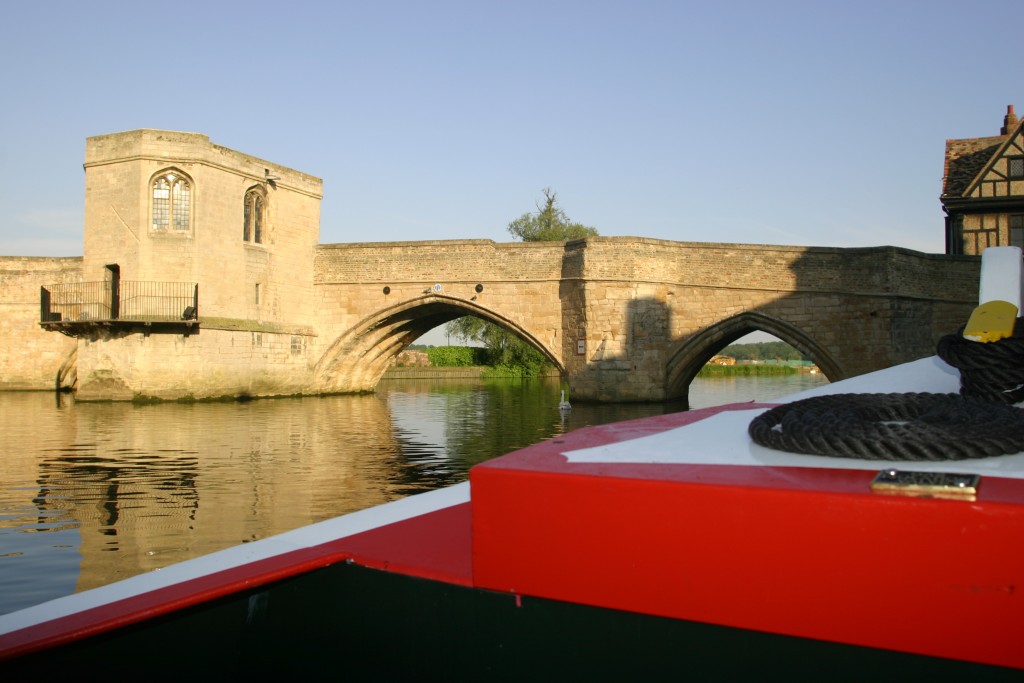 The Cambridgeshire waterways are a very relaxed place to be and there aren't too many rules and regulations to remember. However, if you're new to boating, these five tips should help your first cruise to go more smoothly.
Overtake at a Leisurely Pace
If you intend to overtake another craft, allow the boat ahead of you enough time to slow down. The skipper may indicate which side they would prefer you to pass them, although it is usual to overtake on the left because narrowboats cruise on the right. Make sure that you overtake slowly to avoid creating too much wash.
Keep Below the Speed Limit
Although the general limit on the inland waterways is 4mph, the usual speed for travel is slower. Cruising too fast will cause a wash to hit the bank, and will create waves that disturb moored boats.  The speed limit can be different on rivers and broader canals. On the River Great Ouse the limit is 4mph and 7mph; these are signposted. Tidal river navigation speed limit is 15mph. Remember also that a river current may increase or decrease your cruising speed. You should also slow down on the approach to locks, bends, junctions and bridges.
Give Way at 'Bridge Holes'
If you meet another boat at a bridge, the boat closest to the bridge hole has right of way. Because of reduced visibility you should approach bridges slowly. If you need to give way, wait on the right side of the navigation, allowing enough room for the oncoming boat to pass yours. If someone gives way to you, be sure to acknowledge their courtesy with a nod or friendly wave. On a river, the boat coming downstream has right of way.
Learn One Sound Signal
A bridge hole, junction, tunnel or blind bend is the perfect opportunity to sound your horn and let other boaters know that you are approaching. There are a specific set of sound signals set out in The Boaters Handbook, but most boaters are simply aware that one long blast means "Boat coming through!"
Improve Your Skills
If you want to take a canal holiday, but feel a bit daunted at the thought of operating the boat, we operate a one day training course in boat handling. Two ladies who completed the course in September 2014 said:
"A brilliant course, has given me a lot more confidence. A most enjoyable day and very informative."
"The best parts of the course were turning and mooring and seeing an otter."
The course covers all the basics, including boat safety, deck work, helmsmanship, locks and mooring: RYA Inland Helmsman Courses. Alternatively, an instructor can accompany you for a day during your holiday and train up to three crew members.
Peggy ~ The Narrowboat Wife
Disclaimer: This cruising advice is for general guidance only. If you are unsure about any element of canal boat navigation and operation, seek advice or training from an experienced skipper.