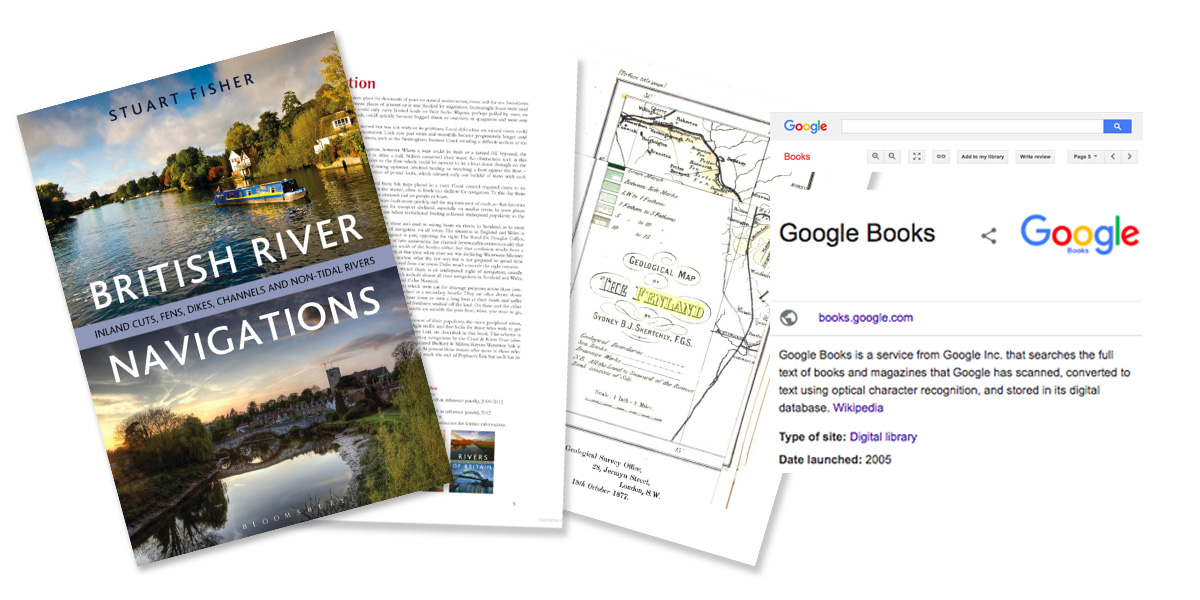 Want to discover new books without leaving your home?
Want to try before you buy, at no cost to you?
Heard about eBooks, but are unfamiliar with the technology?
This simple guide to using Google Books could be the answer you are looking for.
Following the coronavirus lockdown, my local library still has no plans to reopen, and many of us are not yet ready, or able, to go browsing in bookshops at the moment. So, as unfamiliar as I am with the latest technology, I decided to investigate Google Books; which is a vast online digital library.
This free service can search the full text of books and magazines that Google has scanned, converted to text, and stored in a digital database. More than 40 million titles have been made available by book and magazine publishers, and by Google's library partners through the Library Project.
Offering unprecedented access to such a large body of knowledge can only be a good thing, as it promotes equal access to information for all, but the project has received a bit of criticism for potential copyright violations, and the number of mistakes that happen during the scanning process.
How to Read Books For Free
Books can be found by using the usual Google Search engine, or the dedicated Google Books search website (books.google.com).
Anyone with access to the internet can view full pages from any book, so long as the book is out of copyright, or if the copyright owner has given permission. If the book is still under copyright, a user sees "snippets" of text related to what the user searched for.
So, this is a great way to read large parts of a book before deciding if you want to buy the full eBook version. When you have bought the eBook you can then read it on your smartphone or tablet using the Google Play Books app for Android and iPad/iPhone. On a computer you can read eBooks using your computer's web browser. On eReaders like the Sony eReader or Barnes & Noble Nook, you'll need to download a file and transfer it to your device.
How to Find the Books You Like
I went to: https://books.google.com/advanced_book_search so that I could narrow my search down to just eBooks.
I then tried searching for results with all of the words, Fenland Waterways. Then I searched for Google eBooks Only, all content.
I quickly discovered 'Foul Deeds and Suspicious Deaths In & Around The Fens,' by Glenda Goulden, and was absorbed for half an hour by reading many of the grisly tales within! Using the same search terms I also found 'The Story of the Fens' by Frank Meeres. This is an entertaining and fascinating account of our local history.  Did you know, the Fens have more miles of navigable waterways than anywhere else in the UK?  The drainage schemes in the seventeenth and eighteenth centuries changed our landscape forever, creating the beautiful waterways that we can explore today, with Fox narrowboats day trips and holidays.
By searching for narrowboat holiday east Anglia I found 'The Canal Boat Café' By Cressida McLaughlin, an uplifting, romantic read which is "like a lovely warm hug in a book." Although, be warned that an Amazon reviewer asks, "How could Mason talk about going to the Norfolk Broads in his boat – that would be a bit of a feat from the Great Ouse near Ely, unless you went by sea!" So it's possible that the author isn't so familiar with the practicalities of boating in East Anglia. But most reviews are good, saying, "Very magical writing detailing the beauty of boat life wonderfully."
If you want to plan your next canal boat holiday routes, you can search for waterways guides. For example, a good chunk of 'The River Nene' By Roger Green is available to read online. The full version includes thorough navigation notes alongside more detailed maps of the canal and river, showing the main features of the navigation. There are also details of facilities, walking and cycling routes, and local history accompanied by beautiful photographs.
Immerse Yourself
So, when you have some free time, why not immerse yourself in the book of your choice, and spend time daydreaming about the Fenland waterways, in anticipation of your next Fox Narrowboats holiday? You can also get free articles sent to you from this blog. (We never share or sell email addresses – your details are safe with us.) Just look for 'Follow Blog' in the sidebar on the right and we'll send you free stories, tips and advice about narrowboating around the Fens.
You may also like to check availability now for your next narrowboat holiday. If your holiday cannot go ahead due to COVID-19 and government advice, full refunds will be given. 2021 holidays are also available to book. Check out our Coronavirus Guarantee.