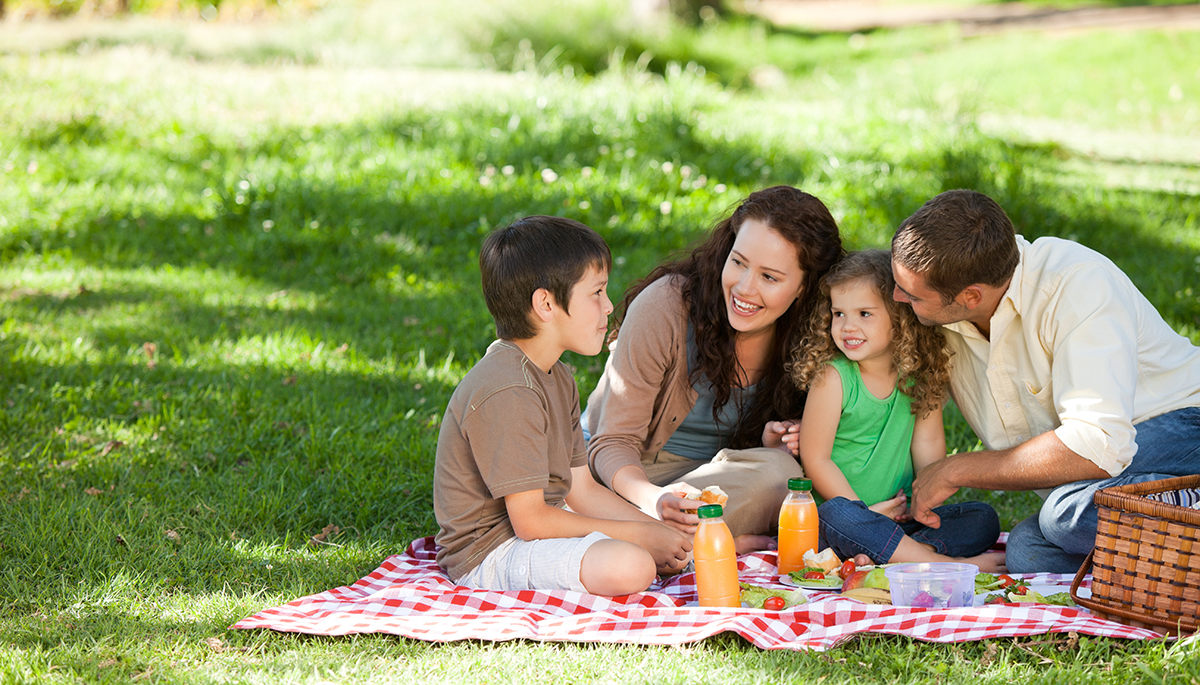 Planning a family holiday can be daunting.
We've all felt frustrated trying to find locations without asking for directions, avoiding arguments in the car, and keeping the kids entertained, without spending a fortune.
That's where the great British tradition of a picnic comes in.
A picnic offers the opportunity to spend some quality family time together, gets everyone outdoors and costs very little money. To eliminate any travel stress, you ideally want to travel to a picnic by narrowboat!
National Picnic Week (16th to 25th June 2017) encourages people to get together and eat al fresco, offering advice, tips, recipes and information to make sure everyone enjoys the perfect picnic.
If you want to plan a picnic without any traffic troubles or tantrums, follow these 3 simple steps to the perfect waterside picnic.
1) Pick Your Ideal Location
River banks and inland waterways provide some of the best scenery that England has to offer. On a Fox boats narrowboat holiday you can stop just about anywhere you like. (Just don't moor your holiday narrowboat near bridges, junctions, locks or in other company's boat yards without their permission.) You can plan your boating route on our website, or get inspired about where to stop, by browsing an Imray guide to our local rivers.
On our day-boat routes Lance Hunter Rowe Boat Basin at Outwell, and West End Park moorings in March are good picnic places. If your holiday plans are to cruise towards Ely, try stopping for a picnic in Huntingdon Park, or on the riverside at Ely. If your journey takes you in the other direction, Peterborough Embankment and Ferry Meadows Country Park are both good picnic spots.
2) Be Prepared
When packing for your narrowboat holiday you may like to bring along some deck chairs, a blanket, a cool box, backpacks or a picnic hamper. If you have young children you could also bring unbreakable cutlery, plates and cups. For the best picnic experience bring toys you can play with as a family, such as ball games or a Frisbee. You could also try card games, charades, or a hands-free pie eating contest! Bring an acoustic guitar and percussion instruments for a family sing-a-long, or magazines, comics, colouring books and novels if you fancy a quieter picnic.
3) Stress-free Food Shopping
You can either bring supplies of food with you on holiday, or shop locally in March before you set off on your cruise. Sainsbury's and Iceland are a two minute walk from the moorings. If you're going out on a day-boat you could stop to shop in Upwell Village stores on the riverside, or at Outwell village shop, which is a two minute walk from the river. On a longer holiday cruise you will find there is an Asda in Peterborough on the riverside, plus various shops in the city. Cruising towards Cambridge you will find Waitrose, Tesco and Sainsbury's in Ely.
So those are the 3 simple steps to planning a perfect canal-side picnic. Avoid family friction, and squabbling with the sat-nav: Travel by Fox boat to your next family feast!
You may also like: The 6 Best Narrowboat Summer Holiday Recipes
To get more surprising ideas of how to really enjoy your narrowboat holiday subscribe to our blog in the right sidebar – look for Follow Blog. (We don't send spam or salesy type stuff – just interesting articles about boats and waterways!)
Image licenced to Fox Narrowboats by Deposit Photos