As the summer narrowboat holiday season approaches we asked the Fox Narrowboats team what are some of the best pubs on the Fenland waterways? They were only too pleased to do some pub-related research, and suggested these three riverside pubs along some of our favourite holiday narrowboating routes.
The Acre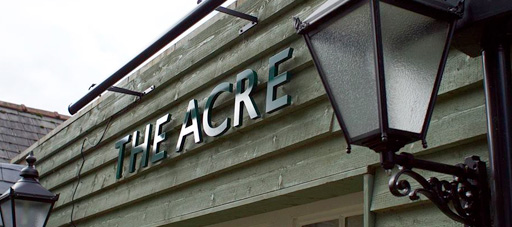 The Acre is a popular riverside pub not far from our holiday hire boat base. Known for its friendly staff, prompt service and home-cooked Sunday carvery (sometimes accompanied by live jazz) this pub is a local favourite of ours.
Fox Boat's Tracey says, "We popped into the Acre for a quick lunch recently. The service was quick and the food, breaded Camembert was well cooked and attractively served."
The Acre has been recently refurbished, has a warm friendly atmosphere and is good value for money. It's very convenient for boaters as the moorings are close to the pub, but booking is advisable.
The Acre
9 the Acre, March, March PE15 9JD


The Swan on the River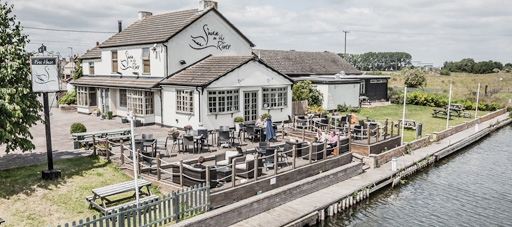 Cruising from March to Ely will take you about 18 hours as a return trip, and we recommend The Swan for your refreshments while you're in the area. There's a lovely atmosphere, great service from friendly staff and dogs are welcome. The outdoor seating area is really lovely in the summer months.
Fox Boat's Paula says, "We went to The Swan on the River on a Wednesday evening. The pub was busy and there was a good vibe about the place. The bread that accompanied my prawn cocktail was homemade and I chose liver and bacon for my main which was on a two-course-for-£11 deal.
My partner had a starter of creamy mushrooms and a main of steak. All the food was well cooked and well-presented so we will definitely go back again."
There are six free, visitor moorings at The Swan but they cannot be reserved in advance.
The Swan on the River
1 Sandhill, Littleport, Ely CB6 1NT
http://www.swanontheriver.co.uk
The Cutter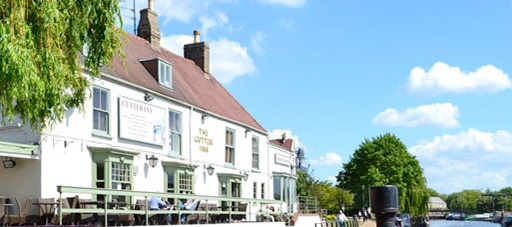 If you do head down the River Ouse to Ely you must also check out The Cutter. This award winning, busy pub was taken over and restored by TLC Inns in 2006 and offers great service, frequent menu changes and fantastic river views, with an outside seating area. You can also eat in the informal bar or in the more formal, airy, stylish restaurant. It's the perfect place to enjoy large food portions while watching canal boats meandering along the river.
The Cutter
42 Annesdale, Ely CB7 4BN
http://www.thecutterinn.co.uk
If you can picture yourself meandering down the river this summer visiting riverside pubs, then check our availability now for this summer's canal boat holiday!