Does modern life stress you out?
Ever wanted to sell your possessions and live on a boat?
Would you enjoy the narrowboat lifestyle?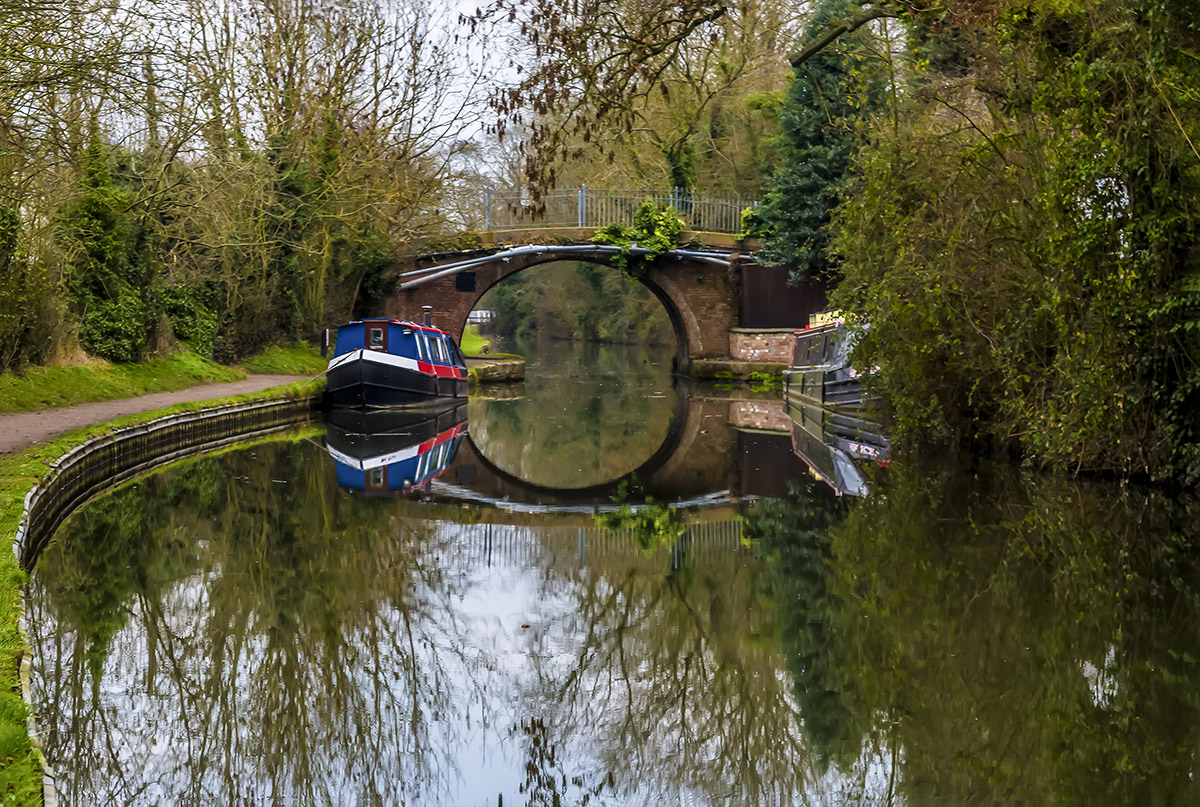 In 2017 Kevin Shelly quit his 'bricks and mortar' lifestyle, bought a canal boat, and set out to explore 2,500 miles of the UK's inland waterways. He began to document his lifestyle change with videos that became increasingly popular. There are now six seasons to watch (40 episodes) with a seventh series on the way.
So began an amazing journey, not just around the canal network but also within Kevin. Episode by episode narrowboat life transformed him from an exhausted man, to someone well-rested and contented. There's something very soothing about watching Kevin narrate his gentle travels; letting the viewer absorb the feeling of travelling slowly through nature. Viewers relax as Kevin enjoys the simple pleasures in life, such as a canal-side pub, or the odd bacon and egg sandwich. The series portrays the laid-back spirit of discovering new places by boat, while Kevin learns about narrowboat life. If you're new to narrowboating it's a chance to get the feel of what it's like. If you've been boating before it's an enjoyable way to imagine yourself back on the water.
On Kevin's Maiden Voyage in episode one he travels along the Leicester Branch of the Grand Union Canal, and more recently in season six he re-visited Northamptonshire's waterways by ascending the Foxton flight, of 10 locks again. This reminded him of the very beginning of his adventure when he first bought his narrowboat, 'Aslan'. Our narrowboat hire base is 'next door' to Northamptonshire in nearby Cambridgeshire.
The Grand Union Canal stretches 137 miles from London to Birmingham, and the Northampton Arm branches off to the east at Gayton Junction. Here there are 17 narrow locks as the canal descends to join the navigable River Nene. Cruising in this direction a narrowboat would eventually pass through Wadenhoe, Oundle, Fotheringhay, and Peterborough; all of which can be easily visited by hiring a boat from Fox Narrowboats. (See Fox route 4 Peterborough to Fotheringhay.) The River Nene is one of the quieter UK rivers, and a great place for a relaxing boating or fishing trip.
What's different about Travels by Narrowboat is Kevin's dry sense of humour. He is unpretentious and sometimes quirky, when musing about whatever and whoever he encounters along the way. This programme shows us, at a gentle pace, the parts of England that only canal users get to see; the old bridges and canal locks, ancient villages, and natural wildlife. Kevin Shelley is the antidote to our shiny celebrity culture. If you want to watch an ordinary man follow his dream, work a lock, make a curry or repair an engine this is the down to earth TV show you are looking for.
If you'd like to float down a canal with Kevin and enjoy the sights and sounds of England by narrowboat you can watch Travels by Narrowboat on Amazon Video or on Vimeo on Demand.
If you want to take your own travels by narrowboat this year check availability now. We have some great holiday deals to enjoy this summer.
To be notified with new holiday information as it changes, sign up for updates from this blog. (We never share or sell email addresses – your details are safe with us.) Just look for 'Follow Blog' in the sidebar on the right and we'll send you stories, tips and advice about narrowboating around the Fens in 2021.