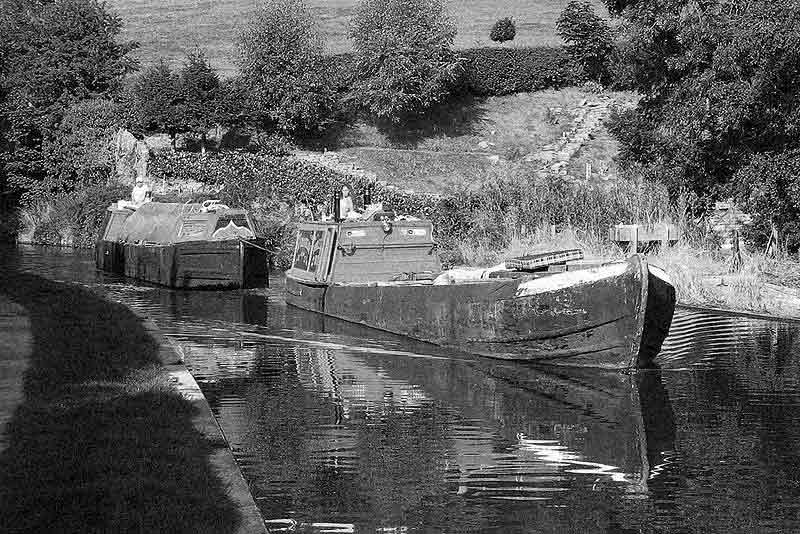 Image:  Wiki Commons
If you are still in isolation like some of our customers are and If you've already watched the best of Netflix and other streaming services, why not order yourself a vintage canal-themed DVD?
The British waterways and canals are rarely featured in mainstream movies, so I love it when I find a film about canal boating, or living aboard. These three suggested films will take you from traditional cargo-carrying boats during the war, through to modern times, when living aboard became an alternative lifestyle choice.
Painted Boats
Painted Boats is a black-and-white British film released by Ealing Studios in 1945. This fictionalised documentary, filmed during wartime, provides rare footage of a long-gone way of life on England's canal system. Author of 'Narrow Boat', LTC Rolt provided a lot of the background information on the canals, and suggested suitable filming locations.
Painted Boats tells the story of two families living and working on cargo-carrying canal boats: the "traditional" Smiths on their horse-drawn boat and the "modern" Stoners on their motorised vessel. The plot follows the romance developing between Ted Stoner and Mary Smith.
The Bargee
The Bargee is a classic British comedy from 1964 which follows Hemel Pike (Harry H. Corbett) and his cousin Ronnie (Ronnie Barker) taking a cargo-carrying pair of narrowboats up the Grand Union to Birmingham. The script is from the writers of 'Steptoe and Son'.
Hemel is a cheeky canal Casanova and has a girl at every lock. Despite the decline in available work Hemel refuses to leave the canals and is protective of his traditional way of life. The cast is a selection of well-loved British actors such as Derek Nimmo, Eric Sykes, Richard Briers, Julia Foster, Eric Barker, Miriam Karlin, and Hugh Griffith. This is an old style British comedy packed with beautiful scenes of the waterways, and old pairs of working boats.
This Year's Love
This Year's Love, is a 1999 British rom-com that included Kathy Burke among the lead roles and featured indie rock artist David Gray as a pub singer. I liked it because it was set in Camden Town in the late '90's and I lived in Camden at that same time.  Secondly, the character of Sophie lived on a narrowboat.
The film's storyline follows a group of thirty-somethings on their individual quests to find a love that lasts. It is a sort of grittier version of Four Weddings and a Funeral and is a really enjoyable comedy. Although It is more about Camden and the characters who live there, than living on a boat, Sophie's boat can be seen moored on a tranquil and leafy part of the Regents Canal with the Kings Cross gas cylinders offering a dramatic cityscape in the background.
DVDs From Amazon
These four films are available to order on DVD from Amazon. Before ordering DVD's check Amazon's latest delivery information and answers to frequently asked questions during the Coronavirus (COVID-19) outbreak.
New here? Subscribe on the right to receive regular tips, stories, news and advice related to canals and boating. (We never share or sell email addresses, we'll only be sending you blog articles.)
Image Attribution: G-Man – Historic working narrowboats on the Macclesfield Canal