English canals, waterways and narrowboats are rarely featured in film and television, so something that is hardly ever depicted is an on-screen character that lives on a boat.
The world of canals and waterways can seem so enigmatic and romantic to those who've never been on board; even more fascinating then is when you notice that somebody lives aboard. Because "liveaboards," as they are affectionately known, are rarely seen on the silver screen, I love it when I discover a fictional character that lives on a boat. Here are three that you may not have heard of.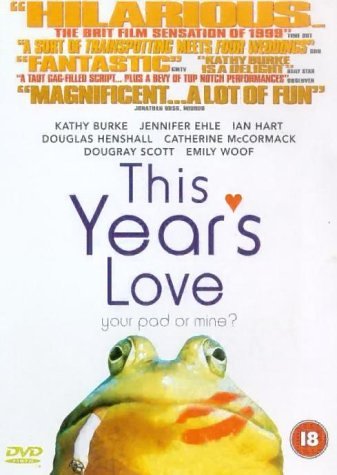 Sophie – This Year's Love
Everyone's pretty much forgotten about This Year's Love, a 1999 British rom-com that included Kathy Burke among the lead roles and featured indie rock artist David Gray as a pub singer. (He wrote the film's title track This Year's Love.) I loved it for two reasons; firstly because it was set in Camden Town in the late '90's and I lived in Camden at that same time; and secondly because I had dreams of living on a narrowboat and the character of Sophie lived on a narrowboat. Sophie (Jennifer Ehle) was a posh single mum with dreadlocks whose boat was moored on a tranquil and leafy part of the Regents Canal with the Kings Cross gas cylinders offering a dramatic cityscape in the background.
The storyline follows a group of thirty-somethings partner swapping and bed hopping over the course of three years, on their individual quests to find a love that lasts. Rodean-educated Sophie conceals her difficult past behind a facade of bossiness.
This film is a sort of grittier version of Four Weddings and a Funeral and is a really enjoyable comedy. It's more about Camden and the characters who live there, than living on a boat, but I loved the few scenes that featured Sophie's boat, just to get a glimpse into what I imagined to be a very romantic lifestyle.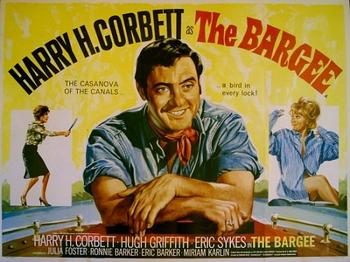 Hemel – The Bargee
The Bargee is a classic British comedy from 1964 which follows Hemel Pike (Harry H. Corbett) and his cousin Ronnie (Ronnie Barker) taking a cargo-carrying pair of narrowboats up the Grand Union to Birmingham. The script is by Ray Galton and Alan Simpson (who wrote 'Steptoe and Son') and although it's a comedy, there is also a poignant nostalgia in seeing so many working boats moored up side by side, smoke puffing from their stove chimneys with a bloke on the towpath painting roses onto his Buckby can. The storyline covers the decline of cargo carrying on the canals and the gradual disappearance of the boat families' traditional lifestyles.
Hemel, so named because his parents were moored at Hemel Hempstead when he was born, is a cheeky canal Casanova and has a girl at every lock. Despite the decline in available work Hemel refuses to leave the canals and is protective of his traditional way of life. The cast is an array of well-loved British actors such as Derek Nimmo, Eric Sykes, Richard Briers, Julia Foster, Eric Barker, Miriam Karlin, and Hugh Griffith. Dating so many girls at once can only lead to trouble, and Hemel incurs the wrath of one girl's father: a fierce and angry lock keeper. This is an old-style British comedy packed with beautiful scenes of the waterways and old pairs of working boats.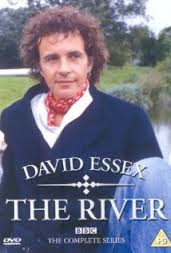 Sarah – The River
Sarah is almost cheating by being on this list, because although she lives on a boat at the beginning of the series, her story centres around the fact that when her narrowboat breaks down in the village of Chumley-on-the-Water she temporarily stays in a house with Davey the lock keeper. The River was a British TV series from 1988 starring David Essex, Katy Murphy and David Ryall. Davey Jackson (Essex) is a loveable Cockney who grows fond of the neurotic and brusque Sarah MacDonald. The romance is a volatile one, and is often interrupted by Davey's Aunty Betty and Davey's deputy Tom Pike. This six part series also shows brief glimpses of the eccentric and strange villagers that inhabit Chumley-on-the-Water.
Curious?
With so few boaters being depicted in mainstream film and television the live-aboard lifestyle remains somewhat mysterious to this day. This results in canal boaters being asked a huge variety of curious questions such as: Have you got a shower? Do you empty your toilet into the canal? And, Can you stand up in there?!
If you're canal-curious and often tempted to watch boats go by, and quiz boaters about their unusual lifestyle, why not take a short narrowboat holiday break and experience the lifestyle for yourself? We're based on the Fenland waterways; the uncrowded alternative to the Norfolk broads.
New here? Subscribe on the right to receive regular tips, stories, news and advice related to canals and boating. (We never share or sell email addresses, we'll only be sending you blog articles.)