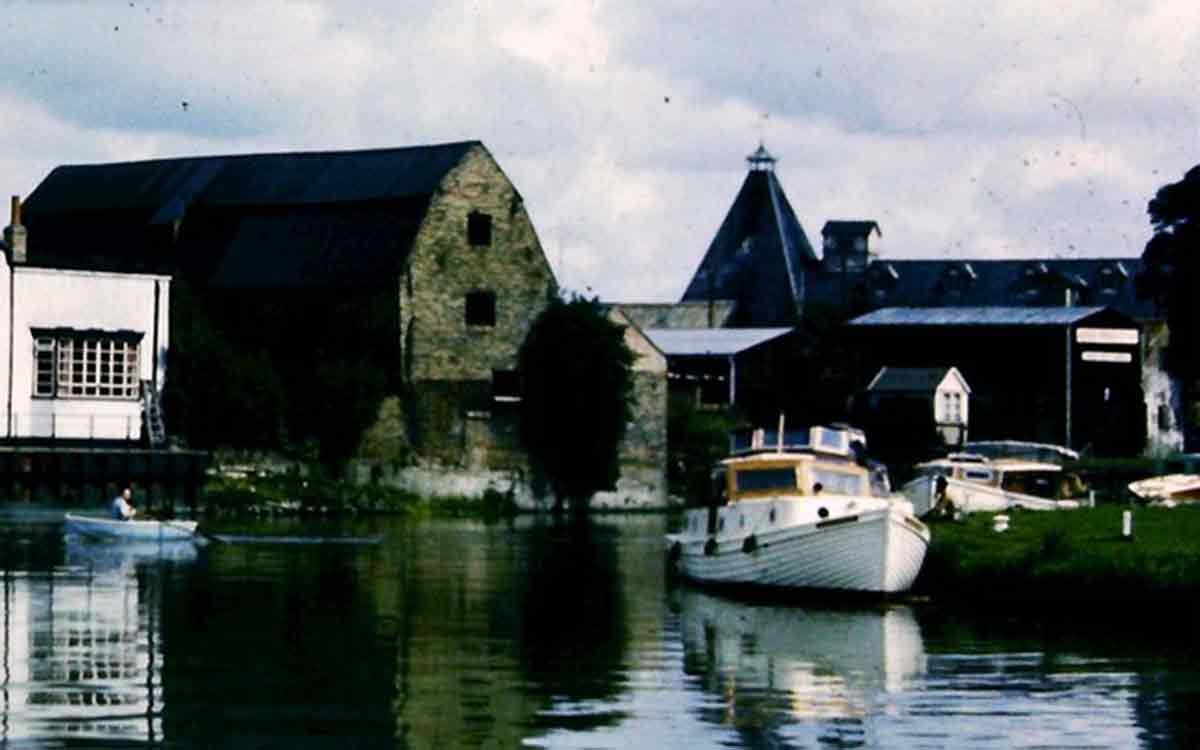 Have you ever dreamed of getting away from it all, on a narrowboat?
Would you like to go on a slow adventure through rural England?
Do you wonder what the canals looked like when the cargo-carrying boats were still working?
You may like to read the original boating travelogue: L.T.C Rolt's 'Narrow Boat'. This lovely, lyrical diary of Tom and Angela's travels back in 1939, has become a classic among canal-boat enthusiasts. Tom Rolt is now regarded as one of the pioneers of the leisure cruising industry on Britain's inland waterways.
Tom Rolt bought an old flyboat called 'Cressy' from his uncle, and converted her into a boat that he and his young bride could live on. (A flyboat was a narrowboat which worked all day and all night on the canals without mooring up.) It had been a horse-drawn boat, but his uncle had installed an engine and converted her into a 'pleasure boat'.  Tom and Angela defied her father's reluctance and married in secret on 11th July 1939. Work on Cressy was completed at Tooley's Boatyard in Banbury, and then on 27th July Rolt and his wife set off up the Oxford Canal. They travelled 400 miles around the network of England's waterways, and his wonderful book describes the working boatmen and the stunning English countryside that the couple encountered.
As Tom travels he rejoices in finding rural remnants of times gone by, and he condemns the sometimes ugly face of 'progress'. On the Shropshire Union canal they made light work of the Audlem lock flight, and enjoyed the rolling wooded country at the summit. They soon arrived at 'Dirty Fair' in Market Drayton, and this is one of my favourite parts of the book. Tom describes the cattle market and gypsies in lyrical detail and tells a charming anecdote of horse trading, featuring a "plausible rogue"; a "picturesque characterful figure."
If you haven't yet read this book it would be the perfect way to discover what the canals were like in bygone times, and it might inspire you to take a narrowboat holiday next year.
T. C. Rolt's book about their travels was published in 1944 and has since become a classic. It is said to have started a revival of interest in the English waterways. Rolt later went on to form The Inland Waterways Association, with Robert Aickman and Charles Hadfield.
The waterways were nationalised in 1947 and faced an uncertain future at that time. The traditional life, which the book had so movingly described, was disappearing fast. So Rolt initiated direct action on the Stratford-upon-Avon Canal which stopped British Waterways from closing it, organised an Inland Waterways Exhibition, which toured the country, and proposed the first boat rally at Market Harborough. We have Rolt, Aickman and Hadfield to thank for the fact that leisure boating and narrowboat holidays are possible today.
If you can imagine yourself taking an adventure like this check availability now for your next narrowboat holiday. As the coronavirus situation continually changes you may like to contact us first, with any questions, before booking online.
You may also like: The Truth About Living Aboard A Boat: 3 Books You Should Read
If you enjoy reading about life on the canals sign up for updates from this blog. (We never share or sell email addresses – your details are safe with us.) Just look for 'Follow Blog' in the sidebar on the right and we'll send you stories, tips and advice about narrowboating around the Fens.