We received this incomplete email from a fellow fox boat owner late last night:-
I'm currently moored near Prickwillow on the River Lark, somewhere between the middle of nowhere and the back of beyond.
I've just been reading a local folk tale of a lady who had come from India to live near Prickwillow with a 'child' who appeared to be half human and half ape. The child was captured and taken to Cambridge but escaped, terrifying the local townsfolk. 
Although she was shot and wounded, she managed to make her way home across the fen, killing those she met. She died after strangling the lady who had looked after her. The derelict cottage lies near a remote mooring on the River Lark.  No one goes near the old home as, on a misty night, two shadowy figures can be seen, one a lady, the other an ape with its arm around the lady's waist.
There's just been an awful commotion outside of the boat's window,  I've managed to snatch a picture, and I'm going out to investigate ………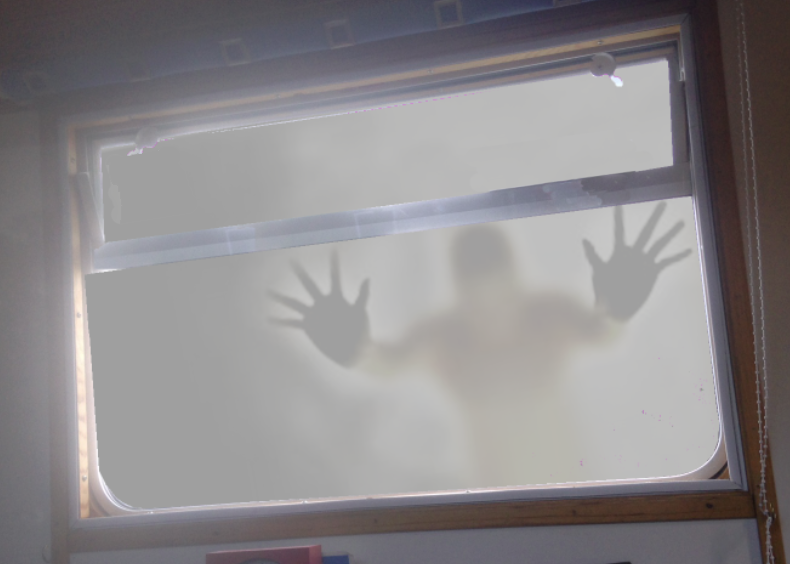 the email abruptly finished there. This is the photo that came with it :-
If ghosts and the paranormal are your thing you might wish to check out some of our previous mysterious Fenland stories. How to hunt Fenland Ghoasts, Even when it isn't Halloween or 5 Halloween Stories that will Haunt your Holiday Plans.