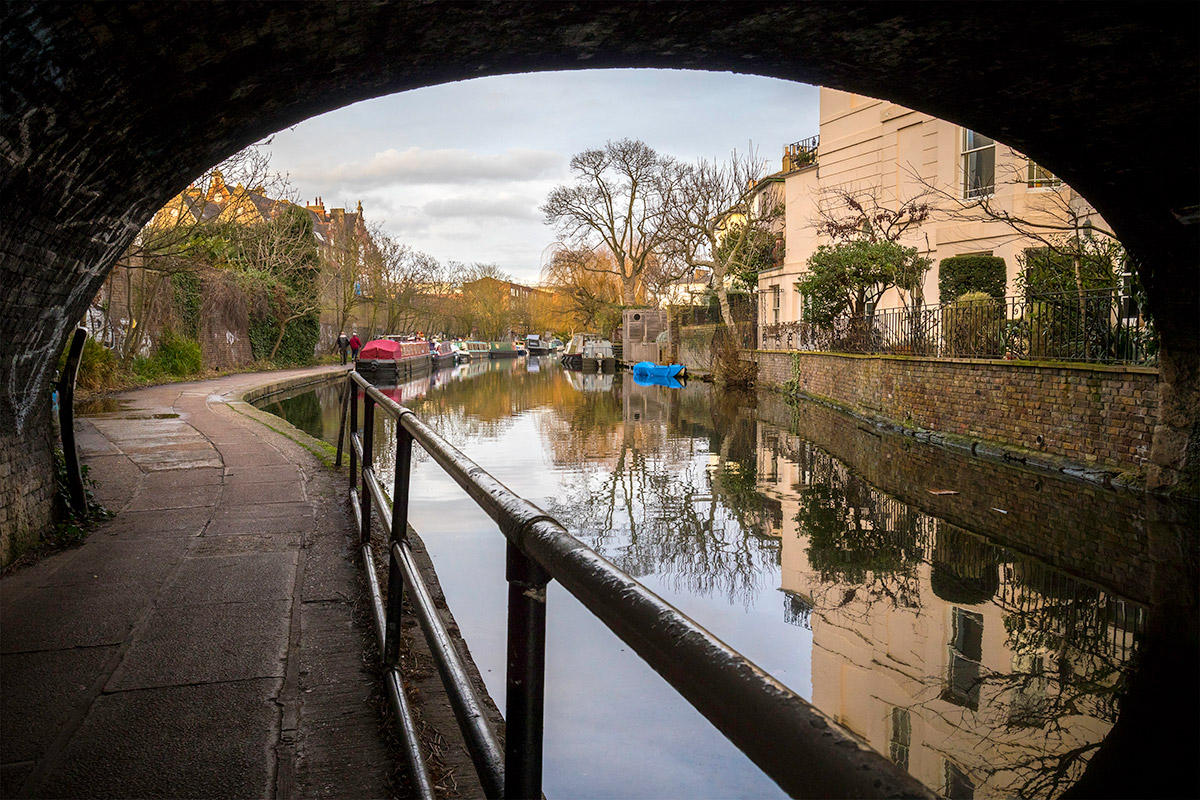 Is the Autumn weather making you miserable now?
Is the drizzle bringing you down?
Could you be suffering from Seasonal Affective Disorder?
You are not alone! The extended Brexit deadline means that the depressing political debates are still ongoing a General Election is looming, and the nights are drawing in now, the clocks have gone back. These are gloomy times. Has scientific research shown that booking a narrowboat holiday can lighten your mood? Probably not. But it still may be fun to choose your favourite narrowboat and plan your ideal cruise for next year.
The exact cause of Seasonal Affective Disorder (SAD) isn't fully understood, but it's thought to be related to reduced exposure to sunlight during the shorter autumn and winter days. While your winter blues may not have the severity of this mental health condition, the NHS suggested lifestyle changes may help anyone suffering with a low mood. It is recommended to get as much natural sunlight as possible, exercise regularly and manage your stress levels.
If you live locally to a canal, a walk along the towpath can provide you with sunlight and exercise, even if that sunlight is struggling through the grey October clouds. Exercise doesn't have to be intense, or a huge effort; a simple walk in nature may lift your mood. Even if you live in a city the canal towpath can often be a source of serenity, away from the bustle of traffic and shops. You may even find ducks, swans and geese on the canal. Being close to the water and nature may help you to manage your stress levels.
On a narrowboat holiday you may find that you are outside more than you would be on some other kinds of British holiday. Whether you are relaxing on deck, or in charge of the steering, it's very pleasant to be chatting with a mug of tea in hand as you travel along. A narrowboat holiday also comes with interesting exercise options included, such as, operating the locks, walking between the locks, and pulling ropes and hammering pegs when mooring the boat up. A holiday is obviously a good way of managing stress levels, because a break from your day to day life can be so rejuvenating. However, a narrowboat holiday can be particularly good for relieving stress, as you get to travel slowly through stunning scenery, under our spectacular Fenland skies, away from the noise of modern life. Exercise, spending time in nature, and practising mindfulness are all effective ways of managing stress.
You may like: Feeling Stressed? 5 Ways This Unknown Village Can Soothe Your Soul
Foxboats are ideally situated on the uncrowded east Anglian waterways, giving you the best opportunity to get away from it all. Whether it's the tranquillity of Ely Cathedral, the grandeur of Cambridge's colleges, or the meandering natural beauty of the River Nene, we feel that our local waterways can beat the blues in a way that no other navigations can!
Read: The Four Navigations That Make All Other Waterways Jealous
Where else can you visit art galleries, museums and churches and explore England's history at Oliver Cromwell's house? Go shopping in Peterborough or visit a traditional Farmer's Market. Have a traditional cream tea at The Old Barn Tea Rooms in the riverside village of Wadenhoe, or visit the Stained Glass Museum in Ely.
You may also like: 10 Ways to Chill When you Hire a Narrowboat
We're pretty confident that our narrowboat holidays can chase away the blues because of the great feedback we get from our customers. Check out the kind words we've received in our customer reviews.
Still sad? Start browsing our holiday boat availability for next year, and plan how to get to your happy place!
For more articles to make you smile, sign up for digital updates from this blog. (We never share or sell email addresses – your details are safe with us.) Just look for 'Follow Blog' in the sidebar on the right and sign up today!