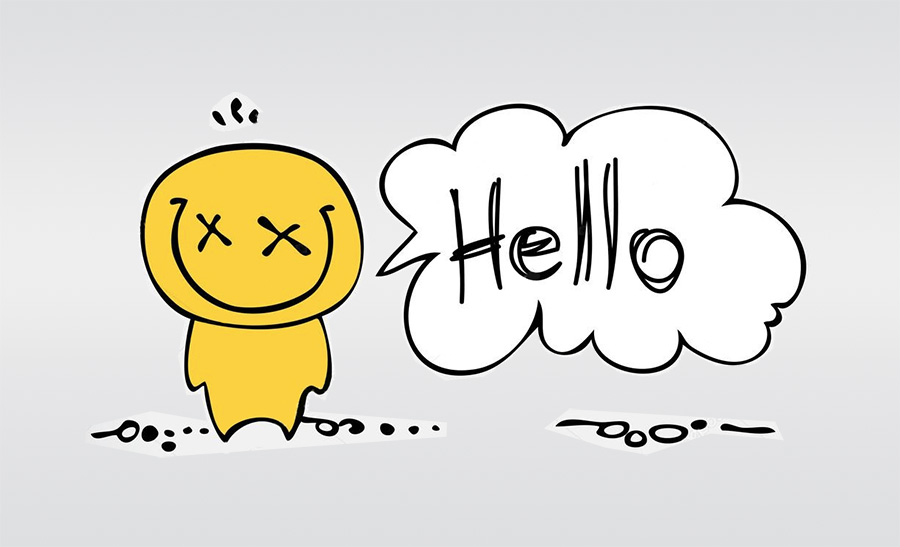 Have you ever felt overwhelmed by your busy lifestyle?
Too busy to stop and say hello?
Too reserved to catch eyes with a stranger?
Then look out for World Hello Day on November 21st, 2017! Anyone can get involved in World Hello Day simply by greeting ten people. This demonstrates the importance of personal communication for preserving peace. World Hello Day was begun in response to the conflict between Egypt and Israel in the Autumn of 1973. Since then, World Hello Day has been observed by people in 180 countries.
However, for some reason, when narrowboating, it's easier to say 'Hello,' and our usual, introverted social conventions are left behind on the bank. We will nod and greet any other narrowboater, as we cruise along, and if we have the opportunity to share a lock we will tend to chat to a complete stranger, as we work together to operate the paddles.
I met this character once, and we were both boating alone. It was about eight in the morning and looking like drizzle. He had a denim waistcoat and long grey hair. He was bringing his boat down the lock. Mine was waiting on the bollards below the lock waiting to come up. He knew this before he saw my boat because of the windlass in my hand.
"Hello! It's an early start for me," he said.
I smiled and said,
"Where you headed today?"
"Oh, I just carry on going until I get fed up. That's just the way I am me. That's what I'm like."
He crossed the lock gate, windlass in hand, and headed up to close the other gate."Life is not a rehearsal you know," he called across the lock, grinning. We worked the lock and he went on his way: Passing like ships in the flight.
I love those moments when suddenly everything seems simple. Just carry on going until you get fed up. I love the way you can discover morsels of wisdom from a conversation with a stranger. Have you ever heard a cliché, like, "Life is not a rehearsal," but suddenly you hear it for the very first time? It was just an unexpected reminder to live in the moment. And for that moment, and for the next few locks, I did. I enjoyed the drizzle and the rain, the winding of paddles and the trees and the grass. I noticed the ripples on the water and a heron on a branch.
So, "Just carry on going until you get fed up," was my thought for the day, because of a 'Hello' from a stranger.
To be honest, it's World Hello Day every day on England's canals and inland waterways. You never know who you might meet, and who might change your mind, or your mood.
Exchanging a simple greeting on World Hello Day, people around the world send a message to leaders, encouraging them to use communication rather than force to settle conflicts.
Come and say 'Hello' to us at Foxboats on our Facebook page; and let our boating photos inspire you to daydream about your next narrowboat holiday; the kind of holiday where you can just carry on going until you get fed up.