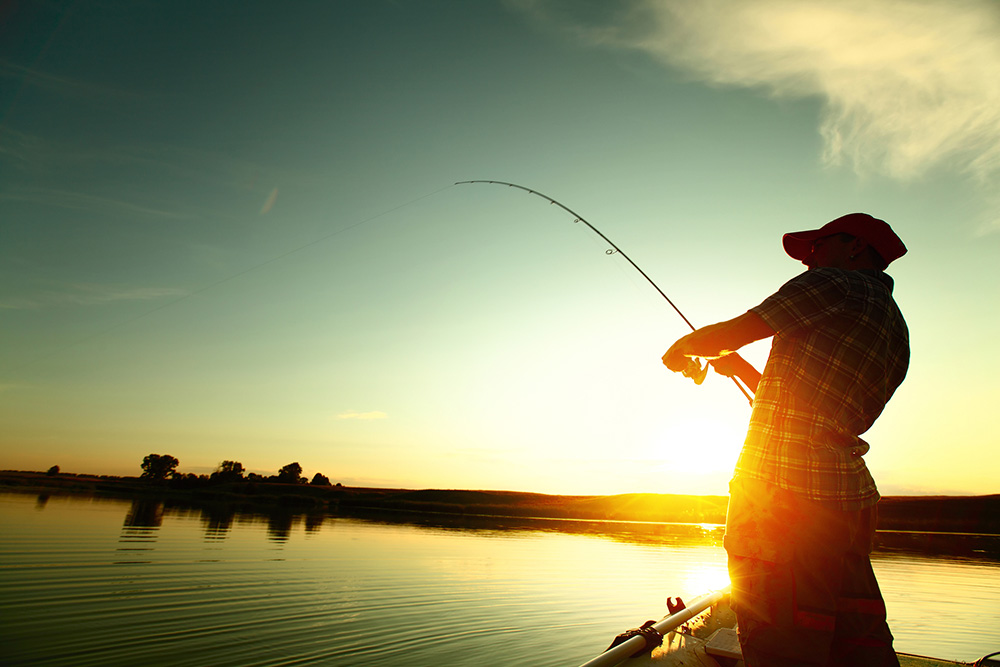 I love lazily cruising underneath overhanging trees with the sun sparkling on the water's surface and a mug of coffee on the roof in front of me. I also like looking at the guide book to plan this evening's mooring stop, and having a barbeque on the bank for dinner. But if you're interested in walking, nature, heritage, drawing, painting, photography, market towns and rural villages, country pubs and city shopping, a canal boat holiday can include all of these too. Tailor your holiday to your own tastes by including museums, historic towns, stately homes, festivals or fishing tournaments. Here are three cool ideas to add to your narrowboat holiday plans.
1) Fishing
For both the keen seasoned angler and novice alike, the tradition of taking fish from the waters of the Fens lives on. Fishing is allowed on the waterways provided that you have a current Environment Agency rod licence, and you don't need to carry your fishing gear very far: Just step off your canal boat! Most clubs will not object to you fishing from the boat, but some may require you to purchase a day ticket. (This varies from area to area, please check with us on arrival at Fox Boats.) Ferry Meadows Country Park on The Nene offers opportunities for fishing, and the Ely area offers roach and bream. Free fishing is permitted on the Ely Ouse River in the town centre.
2) Shopping
Before you set off, you may like to visit the supermarket in March; situated half a mile from our marina. March town centre is about a mile away offering a varied selection of shops, and markets are held in the town on Wednesday and Saturday.
Known for its university, beautiful architecture, students and bicycles, Cambridge is full of quirky English charm, history and shops. You'll find most of the main national shop names on the streets of Cambridge, but you'll also discover the local charms and quaint architecture of craft workshops, antique centres, jewellers, and art galleries.
Ely is one of the smallest cities in England. Well known for its ancient narrow streets, timbered houses, medieval gateway and attractive waterfront it is also the place for antique shopping. The largest collection of antique centres in East Anglia can be found on the waterside front. It's also an ideal stopping point for stocking up on holiday food provisions.
If you enjoy shopping in historic market towns try Whittlesey, St Ives or Oundle. For the excitement of city shopping, check out Peterborough or Northampton.
3) Discovering History
The Oliver Cromwell Museum in Huntingdon contains some interesting exhibits of life during our Civil Wars. If you visit Cambridge you'll see the beautiful architecture of the many colleges of the famous university, and if you stop at Ely you can discover the stunning cathedral, known as The Ship of the Fens. Oundle Museum is on the outskirts of Oundle and exhibits trace the history of the settlement over the last 2,000 years. This thriving market town has buildings dating back from the 17th, 18th and 19th century.
Travelling by narrowboat is a charming and nostalgic way to travel through ancient villages and towns, and a very relaxing way to discover parts of England you've never seen.
Check availability now and book your own adventure!
For more cool ideas of what to do on a canal boat holiday subscribe to our blog in the right sidebar – look for Follow Blog. (We don't send spam or salesy type stuff – just interesting articles about boats and waterways!)