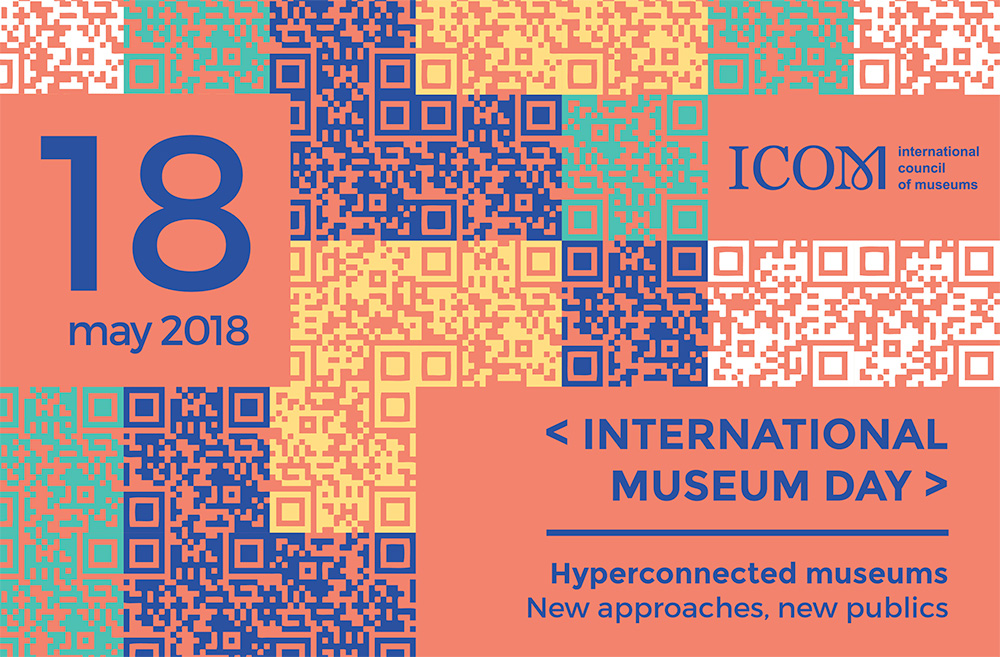 Have you ever had a fun day out discovering English heritage, and visiting places that offer a kind of nostalgic magic? Don't you just love it when an ancient building triggers your imagination and sends your mind time-travelling off into the distant past?
A visit to a museum can not only be surprisingly fun, but it is often a free day out!
18th May is International Museum Day: a global day celebrating museums, highlighting the challenges museums face, and making programs, activities and projects more accessible to audiences. Some barriers are simply emotional and intellectual. The assumption that museums are only for clever, educated, or wealthy people is one of them. But another misconception is that museums just aren't supposed to be that much fun.
Are museums supposed to be fun?
Historical records, temporary exhibitions and treasured artefacts sometimes have tragic tales to tell that can't necessarily be described as fun. Stories of poverty, wars, and disaster; stories of less privileged people, and awareness-raising projects about migrants or disabilities can be typical topics on display.
Sobering subjects and serious issues are not necessarily fun in themselves, because they cannot be described as entertaining or amusing. But if fun can be perceived as engaging in an enjoyable activity then museums do strive to provide fun for their visitors, regardless of the themes presented. Museums display some of the extremes of life; both the beauty and the struggles, and learning about these things can be pleasurable. Absorbing knowledge, discovering culture, traditions and the history of times gone by can be enjoyable. So, meaningful exhibitions about difficult topics can definitely be fun to visit and experience.
Narrowboat Holiday
On a narrowboat holiday you can combine a cruise through the beautiful Fenland countryside with visits to historic towns and cities, like Ely and Cambridge. Travelling at a leisurely pace on your cosy canal boat you can choose where to moor and what to see. From our hire boat base in Cambridgeshire you can either travel towards Ely and Cambridge, or in the opposite direction take the picturesque River Nene to Peterborough. You won't believe these seven days out are either free or very low cost.
1) Peterborough Museum is located in one of the city's most historic buildings, and has a wealth of stories to fascinate and enthral the whole family. With amazing objects and interactive displays for all ages, the collections comprise over 200,000 items of great national and international importance.
2) March and District Museum is in the heart of the town centre and offers a fascinating insight into the community's social history through a variety of exciting displays and collections, along with audio points and interactive elements to help guide you through the history of the town. Admission and helpful advice is all free.
3) Ely Museum is a bright and friendly local history museum, located in the Bishop's Gaol in the centre of the historical city of Ely. The museum is the history centre for the Isle of Ely and the Fens and it takes you on a journey through time from prehistory to the twentieth century.
4) Oliver Cromwell's House in Ely, has been refurbished to show how it may have looked during Cromwell's lifetime. The house has eight period rooms and the kitchen dates from around 1215.
5) The stunning Stained Glass Museum is located within Ely Cathedral and displays an inspirational collection of stained glass, from medieval to modern.
6) Prickwillow Museum offers a family day out with a difference. It tells the story of the drainage of the Fens, the history of the local area, and showcases some of the region's finest examples of restored diesel engines.
7) The University of Cambridge Museums and Collections are all within short walking distance of the city centre. Visitors can explore more than five million works of art, artefacts and specimens in one square mile of Cambridge. The University's collections are a world-class resource for researchers, students and members of the public. Cambridge has England's highest concentration of internationally important collections outside London.
Are these museums actually fun? Probably. But within these seven choices can you also find something unusual, something quirky, something famous, and something impressive? Definitely. So how could your day out get any better? Simple. Arrive by narrowboat.
Check narrowboat availability for this summer!
Hey! Are you new here? Subscribe on the right to receive more secrets of the undiscovered Fenland waterways, by email. (We never share or sell email addresses, we'll only be sending you our local, insider knowledge, every two weeks.)