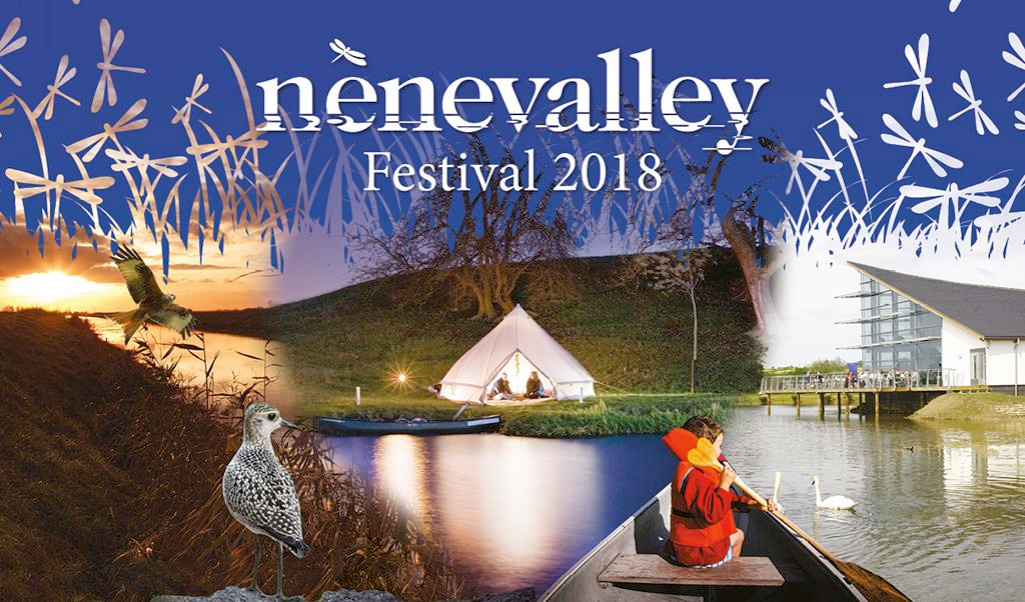 Many boaters love the quiet River Nene for its stunning countryside and attractive villages, beautiful lock surroundings, stone cottages, and thatched rooves. From Fox Narrowboats the river can be accessed by travelling through the Middle Levels to Peterborough, an ancient city at the edge of the fens.
The Nene Valley Festival celebrates the natural and historic assets of the area through a nine day programme of outdoor events, theatre productions, concerts, guided walks, brewery tours, food and drink festivals, wine tasting, art and craft workshops, and more. So if you're planning a narrowboat holiday for this September, check out these four reasons not to miss the Nene Valley Festival.
1) Nature
From our hire boat marina in March, to Ferry Meadows Country Park in Peterborough is a 12 hours return trip – ideal for a short break. However, if you want to take in some of the events of the festival you might enjoy planning a longer trip. Turning right from our marina cruising along the Old River Nene your boat will cross the Grenwich Meridian. (The full route to Peterborough is described here: March to Ferry Meadows Country Park.)
Ashline Lock and the ancient market town of Whittlesey is a pretty place to stop along the way. Beyond Whittlesey you pass through open country, and on the approach to Peterborough you will see the cathedral across the flat fields that lead to Stanground Lock. Celebrations for the 900th anniversary of Peterborough Cathedral have been ongoing this summer.
Narrowboating is a wonderful way to get close to nature. During the Nene Valley Festival there will also be guided walks, wildlife trails, wildlife craft activities at Nene Wetlands Visitor Centre, Woodston Ponds Nature Reserve and Ferry Meadows Country Park.
2) Family Activities
A short branch of the River Nene leads from Stanground lock, with Stanground Village on the left and a nature reserve on the right, before you cruise out onto the wide waters of the Nene. Turn left here and you will find visitor moorings along the length of the park which are convenient for the city centre.
During the festival Peterborough Cathedral will be displaying Tim Peake's Soyuz spacecraft – Soyuz TMA-19M – and a Space Descent VR experience – something different for all the family.
On September 19th families can enjoy a gentle stroll along the River Nene to Wansford where there will be time to look around the Nene Valley Railway station before returning to Ferry Meadows by train. (This walk is suitable for 8 years and over.) Visit the Nene Park Trust website for details and to book Ramble From River to Rail
On September 23rd in Ferry Meadows Country Park at the Shiver-me-Timbers! event, youngsters can make pirate hats and hooks before taking part in a search for pirate's treasure.
As you cruise up river from the centre of Peterborough you will see parts of Nene Park, which occupies some 500 acres of meadows, lakes and woods and runs for around six miles alongside the River Nene.
3) Heritage
On a longer holiday you can take your boat beyond Peterborough towards Fotheringhay and Oundle. From Ferry Meadows to Fotheringhay is a 12 hours return trip.
On September 15th, as part of the festival, there is a Blue Badge Guided Walk of Oundle, starting at the Market Place. Discover a town built in stone, an ominous well, good gracious grocers and wacky and worthy headmasters. The buildings here date back from the 17th, 18th and 19th century. Market Day is Thursday with a selection of at least 20 market stalls.
On the same day there is a Hidden Heritage Tour starting at Peterborough Museum. Just turn up or pre-book. This is an entertaining guide to the fascinating and undiscovered past of Peterborough – from earliest times, to the secrets of the Saxon abbey and Cathedral precincts, to the modern city.
4) Art – Nemo on Tour
Nemo is an art installation that recreates the sounds of the River Nene by pouring and splashing water through a series of wheels, pipes and mechanisms. Nemo is on tour at various locations around the Nene Valley in September. The most convenient for those travelling by boat will be on 23rd September, when Nemo will be at Peterborough Family Festival, Peterborough Cathedral Square, from 11am to 4pm.
Offering some of Britain's most spectacular views and stunning landscapes, the impressive Nene Valley is an oasis of tranquillity with a variety of family activities and heritage to explore. Upstream from Peterborough the river has a number many interesting towns and villages on the way to Northampton. The Nene eventually links up with the Grand Union canal. Read more about The River Nene, (routes, maps and top attractions).
Ready to book? Search our special offers.
Hey! Are you new here? Subscribe on the right to receive more secrets of the undiscovered Fenland waterways, by email. (We never share or sell email addresses, we'll only be sending you our local, insider knowledge, every two weeks.)
Note: This article refers to the Nene Valley Festival 2018. For up to date info on the festival check the official website. Nene Valley Festival.