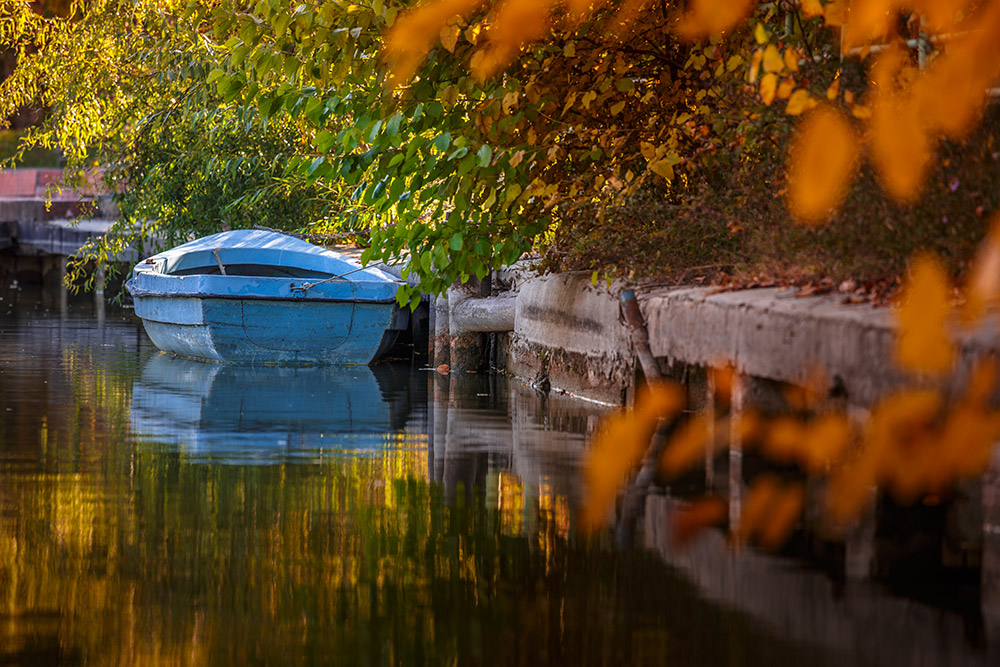 The canals and waterways can be so beautiful at this time of year; with bright leafy colours and crisp blue November skies. We've already started our winter maintenance on the holiday narrowboats as bookings begin to come in for the 2017 holiday season. Whatever time of year you book your narrowboat holiday, the British canals are something to be enjoyed hand in hand with the great British weather.
If you're considering saving money by choosing a UK 'stay-cation' next year, then you may find that canal boats are a surprisingly comfortable way to experience the English countryside. We can't predict the weather, but we can predict that you'll have a good holiday; even if it rains.
Firstly you must remember that constantly cruising is not compulsory, so if you do experience showers you have the freedom to moor up and head to the galley for a coffee and a cake. Our holiday boats are equipped with all mod-cons and creature comforts, such as central heating, Wi-Fi and TV.
Try curling up on board with a good book, while you wait for a shower to pass. At the moment I'm reading Water Gypsies by Annie Murray, but I also recommend Narrowboat Dreams by Steve Haywood, Narrowdog to Carcassonne by Terry Darlington or Ramlin Rose by Sheila Stewart. Remember, cruising is only part of the experience of staying on a narrowboat. In our busy lives we rarely get the time to stop and play cards or board games, let alone on board a warm and cosy canal boat. However, to prevent cabin fever there will be plenty of opportunities to visit canal side pubs, shops and tourist attractions too.
If you pack some decent wet weather gear you may be surprised that you enjoy the camaraderie of being part of a crew working the locks, whatever the weather. When I'm boating in the rain I wear a great big rain poncho, and still enjoy the peaceful rural views. It makes it all the more worthwhile when you come back indoors and get into some warm dry clothes and have a hot drink, feeling a kind of smug sense of satisfaction and achievement at having moored up at the day's destination. Perhaps you have to really love narrowboating to enjoy it in all weathers: but luckily I do!
The real fun of being on a narrowboat though, is the realisation that you can move your holiday home whenever you want: So while today you may awaken somewhere rural and peaceful, tomorrow you may be exploring the ancient streets or Peterborough, Ely or Cambridge. Take in idyllic riverside villages, historic buildings and ancient monuments and experience England at a slower pace.
So, would you be on deck with me, windlass in hand, curled up on board with a book, or exploring the towns and villages "on the bank"?
Take a look at where you could go exploring by seeing our suggested Fox Boats routes.